If you are like me, you may find yourself in the position of having to cook for too many people.  With kids growing up and hosting parties, expanding family holidays and events, our poor heritage kitchen just wasn't made to prepare a meal for dozens.     But with 12 hungry teens celebrating in the basement, I needed to find a way to feed those mouths, without destroying my house.   Here are my quick tips to "upgrade" your kitchen into a food production centre for those few moments when you are feeding the masses.
5 tips on cooking for too many
Increase Your Oven Space with a Air Fryer and Toaster Oven 
In our small heritage kitchen we only have SO much oven rack space.  If it is a Turkey dinner on the menu, we have to bring in the supporting ovens to cook up the side dishes.  The Hamilton Beach Sure Crisp Air Fryer and Toaster Oven gives us options to make our English Roast Potatoes for our Christmas Dinner,  our Secret Family Broccoli Casserole, or bake up a 12″ pizza for the birthday party that is creating chaos in the basement.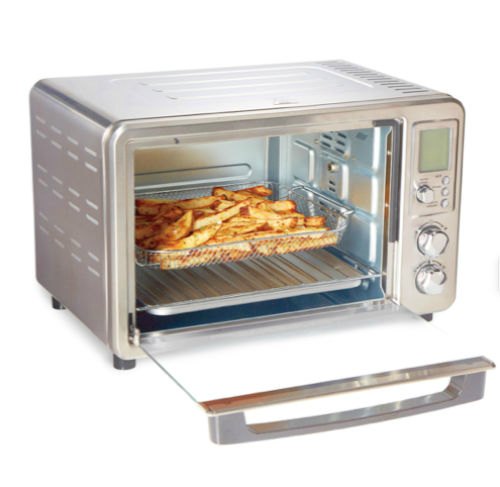 This Toaster oven can even roast a whole chicken on its included Rotisserie!
In the end, if you have many mouths, and not enough oven space, the only option is to expand.  The best part is, when the guests go home the toaster oven gets packed back up and stored in the pantry until the next big family event.
Focus on The Sides 
From a taco bar to a side salad, your side dishes can expand any meal from "family" to "buffet".  Focus on a main dish that can be enhanced with a side dish (or four) and use your counter space to profile the cold dishes while the hot meals take up the cooking surfaces.
We love a taco or burrito bar, mostly because dicing up the tomatoes and lettuce is something the kids can help with.   A pulled pork over coleslaw and with a fresh bun is also a great dish to feed the many.  Even an oven baked lasagna with a side Caesar can be stretched to accommodate.
Bring out the Pressure Cooker
The pressure cooker and slow cooker are the most miraculous inventions.  Cook your meal, transport it, and keep it warm???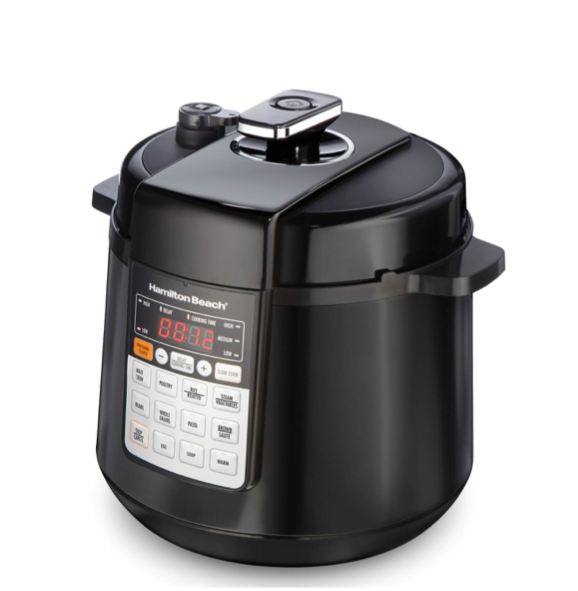 Its a dream for any busy chef.  We love how the Hamilton Beach Pressure Cooker makes quick work of our favourite pulled pork, or this creamy cauliflower and cheddar soup.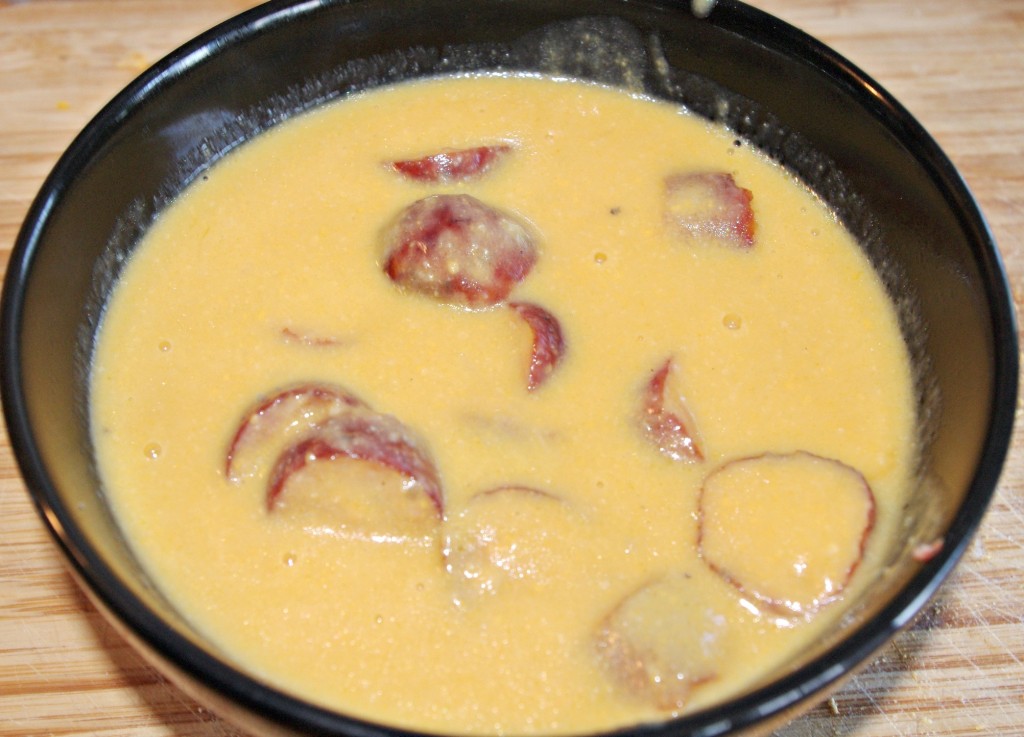 I suggest making the pressure cooker the centrepiece of your meal.  Use the easy pre-set features and whether you are whipping up a hot soup or stew, or making a full roast chicken with potatoes, the meal will be contained to one pot, and served piping hot.
Prepare in Advance
I am all about getting the prep work done before the guests arrive. It doesn't matter if you are serving breakfast, lunch or dinner, there is something to be said for sitting down and enjoying your company and not running around the kitchen.
Spend a little time before prepping your sides, and dicing up your ingredients, or choose an easy "cook as you go" recipe like our  mini snack quiches for breakfast or lunch, or our delish "Poor mans" bourguignon these meals can be made and left until ready to enjoy.
Keep It Clean
There is nothing that makes a kitchen feel smaller than it is then CLUTTER on the countertops.  Clean as you go should be your motto when you are cooking for the masses.  Keep the counters cleared of dishes, and excess and just focus on what your meal is, setting out dishes, and serving your delicious meal.
What are your top tips for serving a large crowd?  Share in comments and help us all manage the holidays, birthdays and family gatherings ahead!