As you already know, I have a thing for soup. Especially smooth soups, without big chunks.
This cauliflower soup passed my plate one day many years ago, and since then it has been a fall staple in our house.  I often toss in a dash of cayenne pepper as well, just to bring the heat up a notch.
Start with a whole head of cauliflower. Dice it up into chunks- big or small, no problem.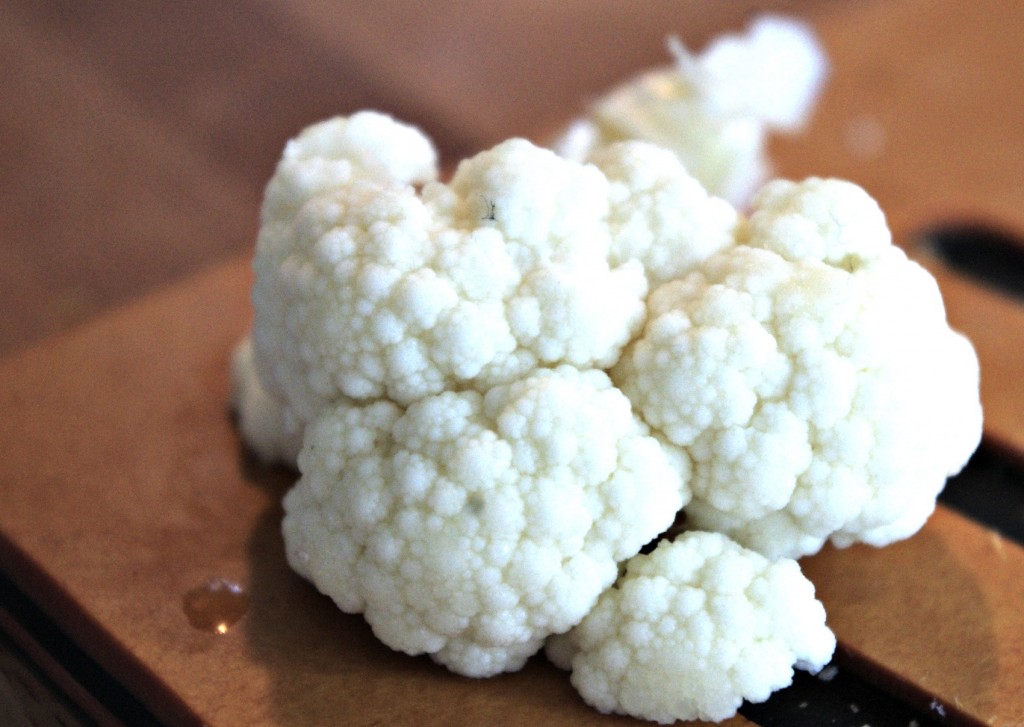 Toss the chopped head into a big pot with a box of stock. I usually use chicken stock, but veggie is fine as well.  Allow the cauliflower to simmer until soft. Pop a lid on the pot as well so you don't lose all the moisture.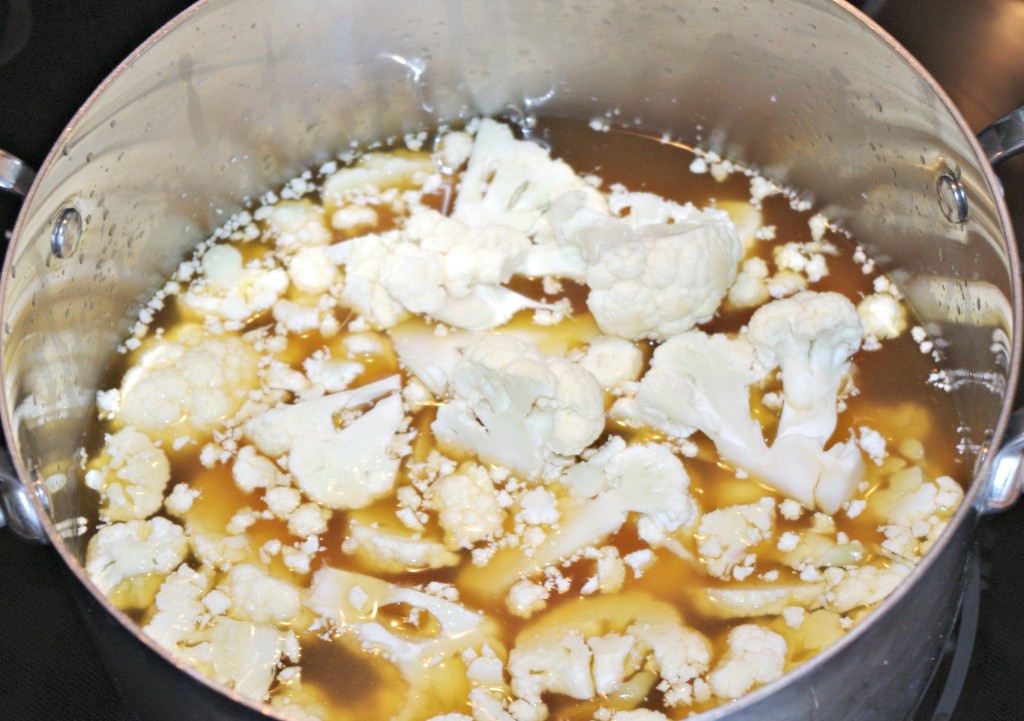 While the pot is a simmering, dice up one whole onion.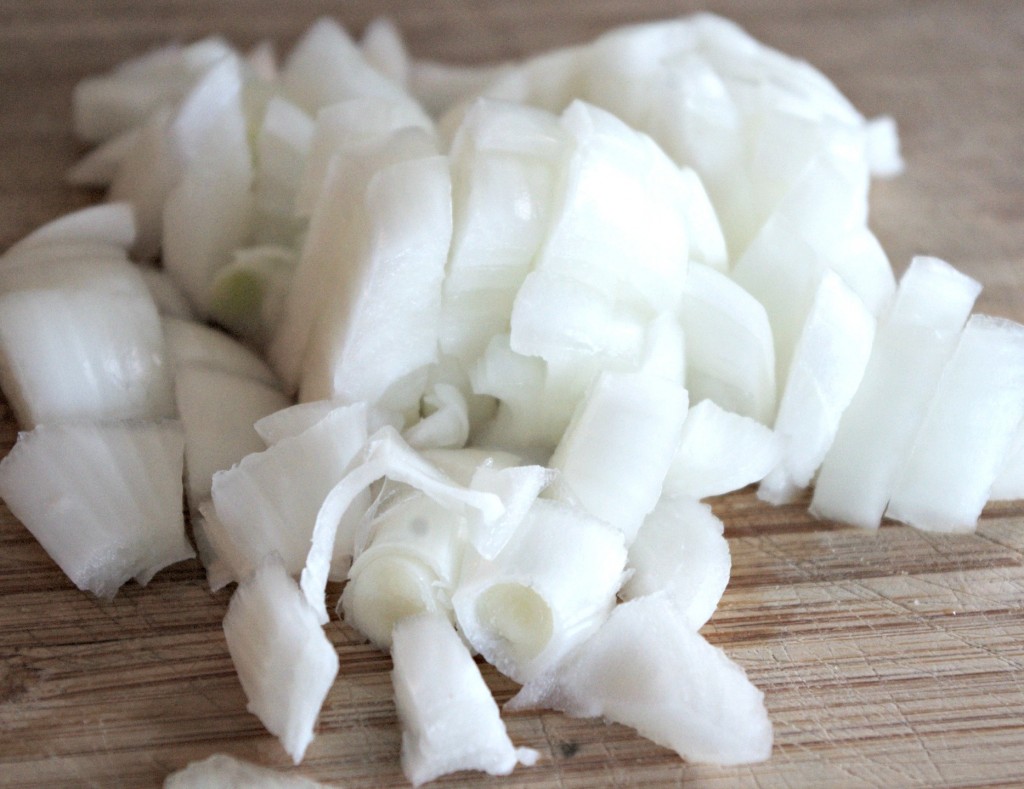 Sautee the onions in 1/4c of butter until soften. Toss in 1/4 cup of flour to form a paste over the onions.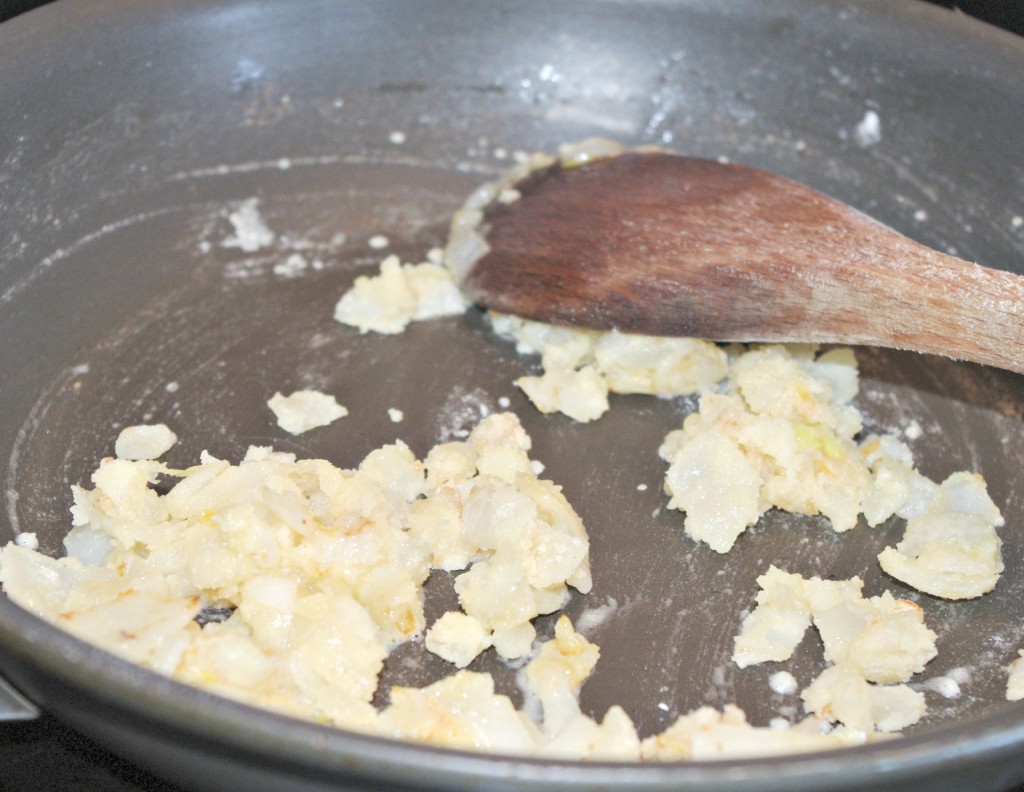 Add the Onion/Flour/Butter paste to the softened cauliflower and using a hand blender (or standing blender, but it is messier) blend until smooth.  The onion paste will cause the soup stock to thicken considerably (this is good) Add in extra moisture (water or stock) to get to desired thickness.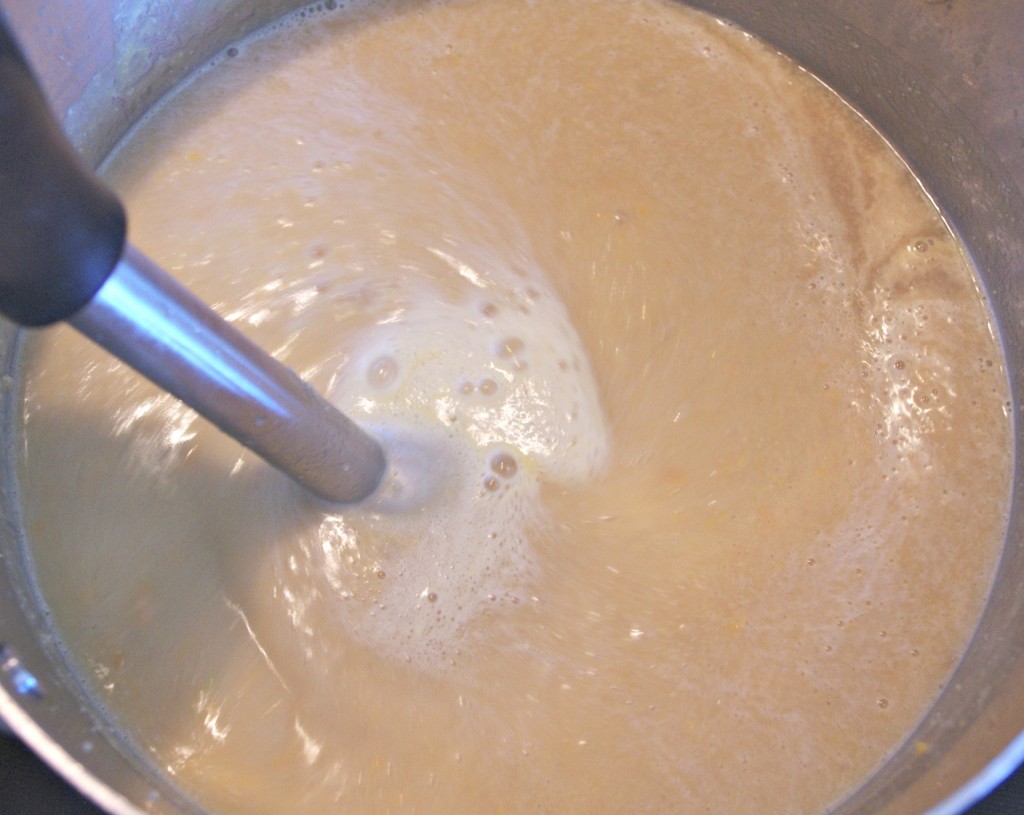 Best part now… dice and add the cheese. I use a strong cheddar, and add in apx 2 cups (I like it cheesy) Stir to melt on low, and season with salt, pepper and a dash of cayenne if you like the heat.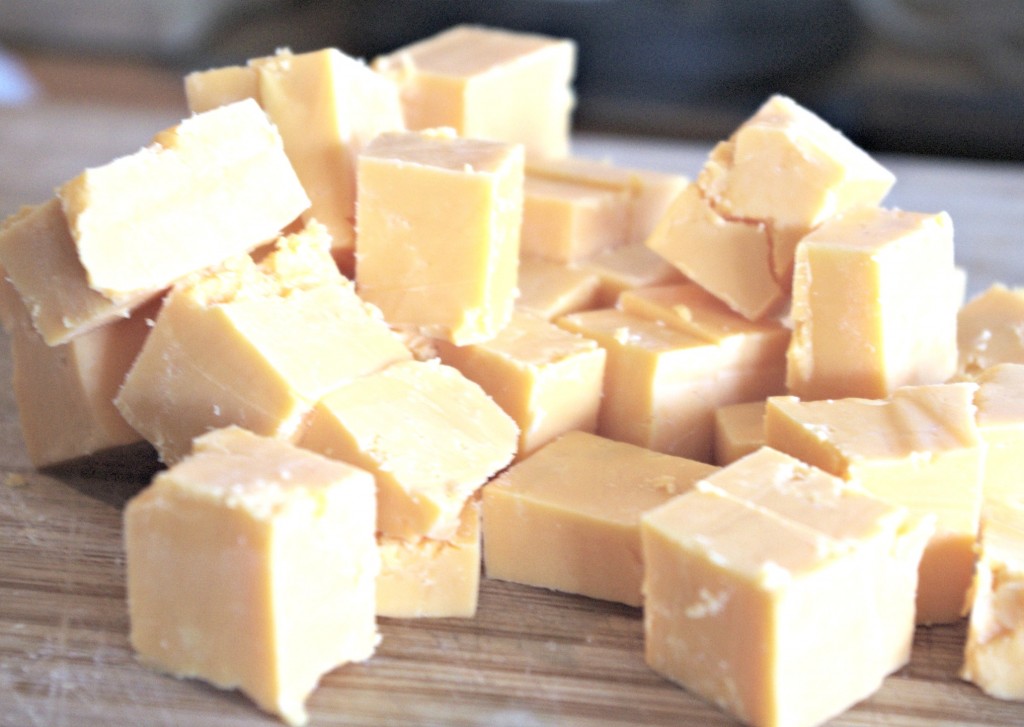 I will roast a few sausages in the oven at this point and add them to the soup. Side it with a salad and you have a light dinner oozing with cheesy goodness.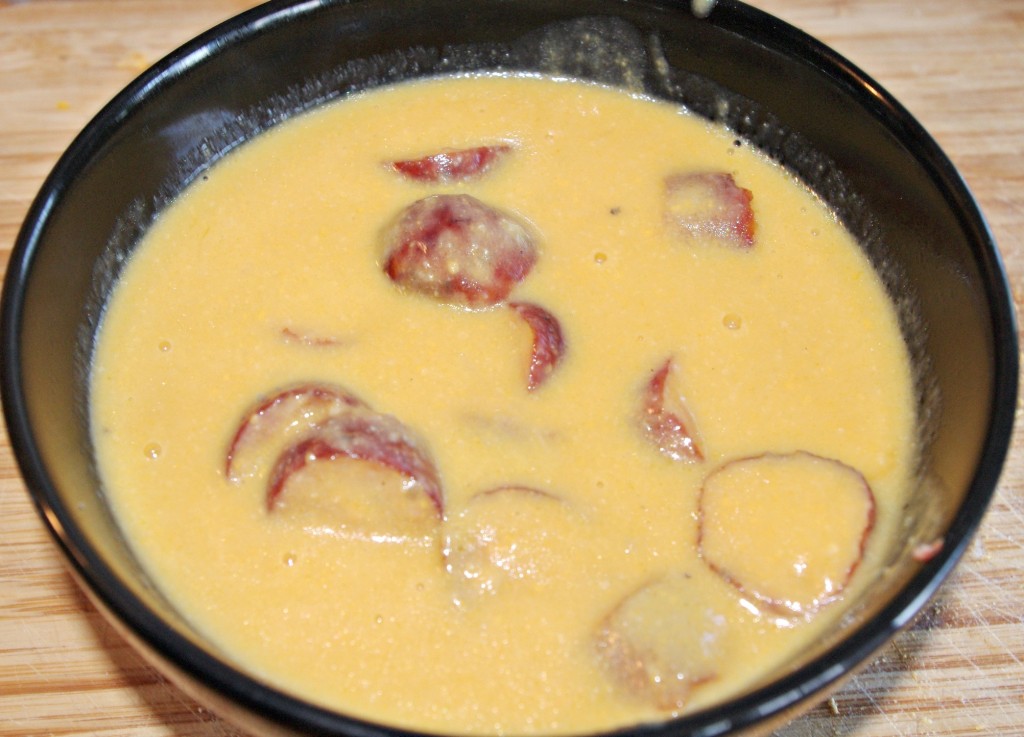 You might also like