A roast dinner is one of our family favourites.  Salty gravy, an assortment of veggies, my infamous Yorkshire puddings and Roast potatoes.
Like, old school, crunchy on the outside and soft in the middle roasted potatoes.
The kind my hubbies mom used to make.
Roasted potatoes tossed in salt and oil, with no attention paid to waistlines or blood pressure.
Really, really, REALLY tasty Roast potatoes.
And really, really, REALLY easy to make.
Start with potatoes.
Any kind will do. If they have a thick skin, peel them. If not, leave em!
Dice them up, in consistent sizes. I always try and get lots of "edges" on my potatoes, as those tend to be the crunchiest parts when they are done.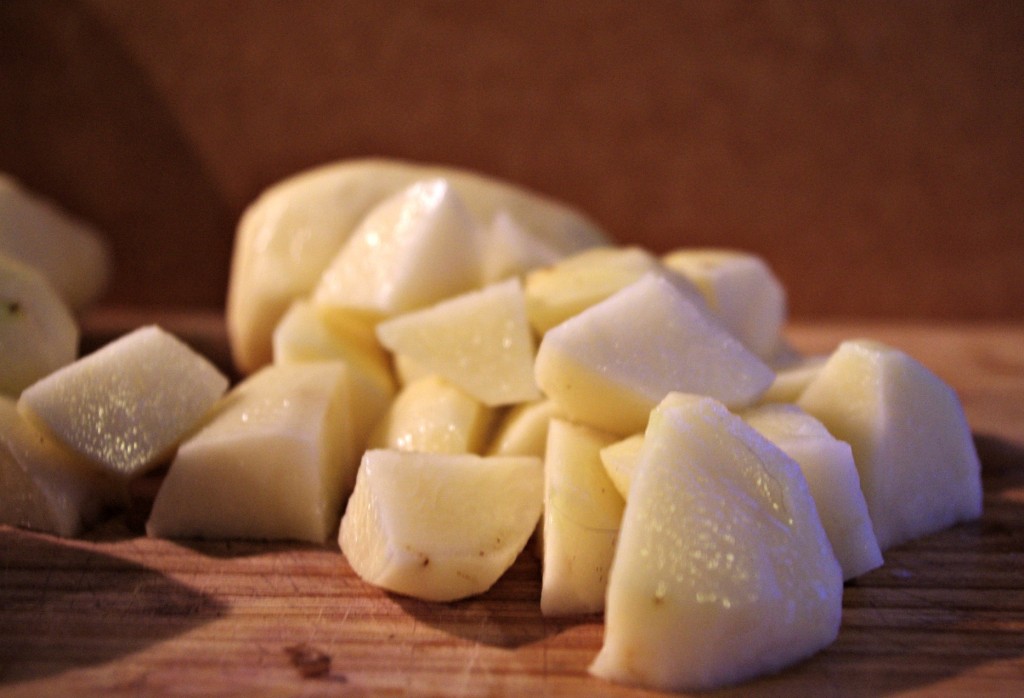 Hard boil the potatoes in water. This means, boil them to the point of "JUST" being able to push a fork through.  Don't go too far or they will end up mushy and fall apart on you, and err on the side of "under hard boiled" if you need to!
Immediately remove from the water and toss the potatoes in a baking dishes. Toss over some salt (and a bit more! just to be safe) and Olive oil until coated (like 3 TBS?)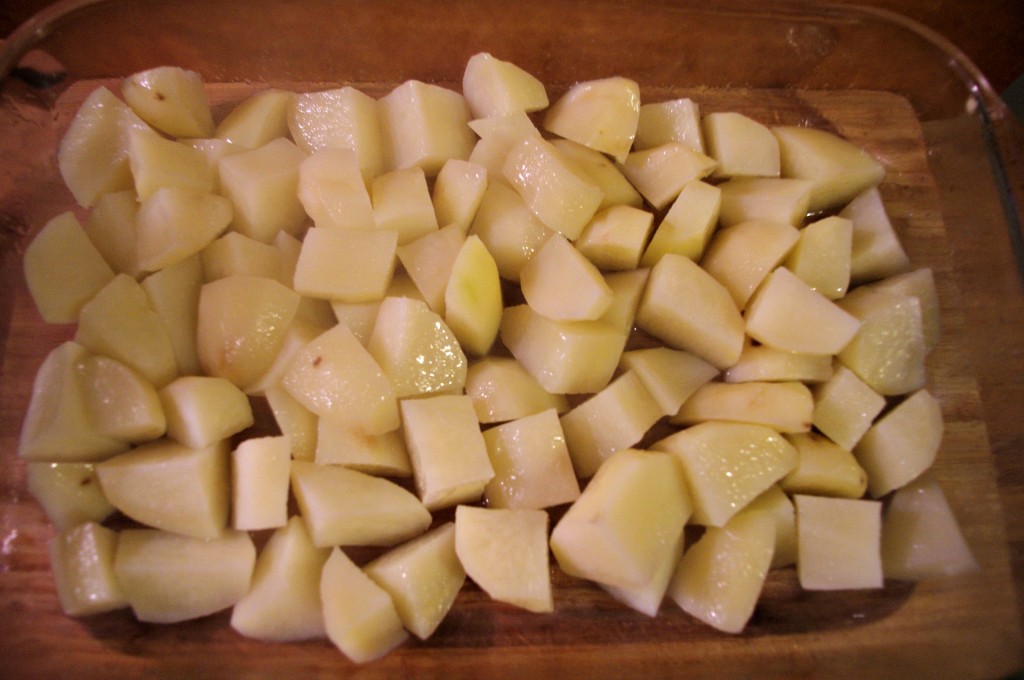 Throw the pan in the oven and bake at "around" 400′
I say "around" because they often go in while my roast is in (either chicken, beef, or turkey) and that I bake at mx 350, or while my yorkies are cooking (and they cook at 425)
Just know, the hotter the over, the faster these cook, and the crunchier the outside gets.  They take about an hr, and should "finish" at a high temp to brown up!
Plate them up, and be ready to smother them in salty gravy!  Totally delicious!  And very old school England (and possibly the main reason my husband married me!)