Last year we had the fortune to be invited to join the Social Media on the Sands event in Jamaica at Beaches Resort.  We made the choice to just bring ONE of our three kids with us, and we don't regret that decision at all. It created a special memory for our daughter, and for us.
This year, when our invite came to join the SMOTS crew in the Turks and Caicos, we had that big decision to make again.  WHO do we bring. Our son, the youngest of our crew, was desperate to hit Disney, so we thought this could be a good solution to our problem (the conference is set up for a family of up to 4… a little more challenging with 5)
We made the choice to bring our two girls, and leave the little guy at home with my parents.
Flights were booked and plans were made. The girls were researching and getting excited.
Our little guy brought the conversation back around to HIS trip with dad.  His Special Boys trip. But always, it veered again.  Back to our trip to Turks.  Well, the trip for everyone but him.
When summer hit, we were dealt a blow. My husband herniated a disc in his neck, and as my son kept searching disney parks, none of us had the courage to tell him that his dad on an amusement park ride wasn't going to happen for a long while.
Things weren't sitting right.  This whole thing felt wrong.
So we changed it.  We asked about the costs for including "just one more".  We found an additional seat on the same flights we had already booked.  And we leapt.
We had told the girls right away that we had decided to bring the little brother. We thought we would get some complaints of having him "tag along" but their reaction was one of relief. My middle daughter said "thank goodness. It just didn't feel right leaving him home"
And she is right.  It WASN'T right leaving him home. It was never right.
We still believe in one on one (or two on one) trips with our kids.  Getting them away from the family tribe feeling and allow them to have an individual experience.  But this wasnt going to be that.  This was everyone BUT him… and it was all sorts of wrong.
After everything was booked and done, we told our son.  My husband sat him down and said "remember that trip to Turks we are going on"
and my son replied "Everyone but me.  I'm not going on that trip".
(heart breaks)
and we said "yes.  you are".
And I saw his shoulders relax, and his face smile and his eyes brightened, and I realized that it wasn't about a trip at all really. It was about being part of the family.  Part of the group.  It was about being excluded… no matter what he was being excluded from.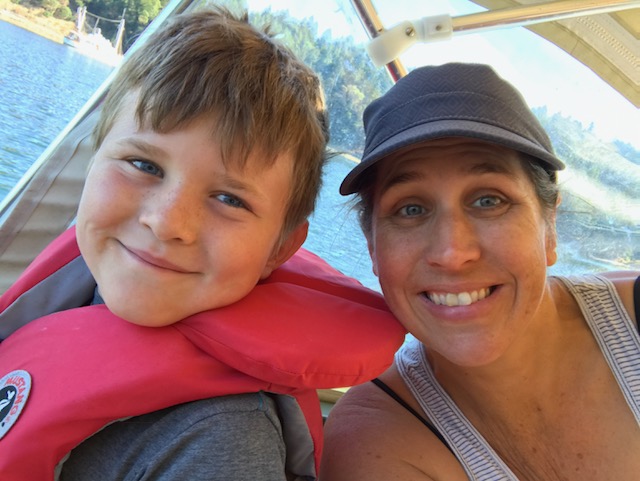 My husband and I still don't know what we were thinking.  What logic was ever there not to bring him?  What financial costs is too high not to include your child?
We almost made one of our worst parenting decisions ever.  Thank god we didn't.