There is nothing more fun than helping your child open a gift, and then "testing" it out for them on Christmas morning.  Some items are just TOO FUN and need adult use before they get passed down, right?
Here is our list of amazing toys that you will want to steal from your kids….  or get for yourself even?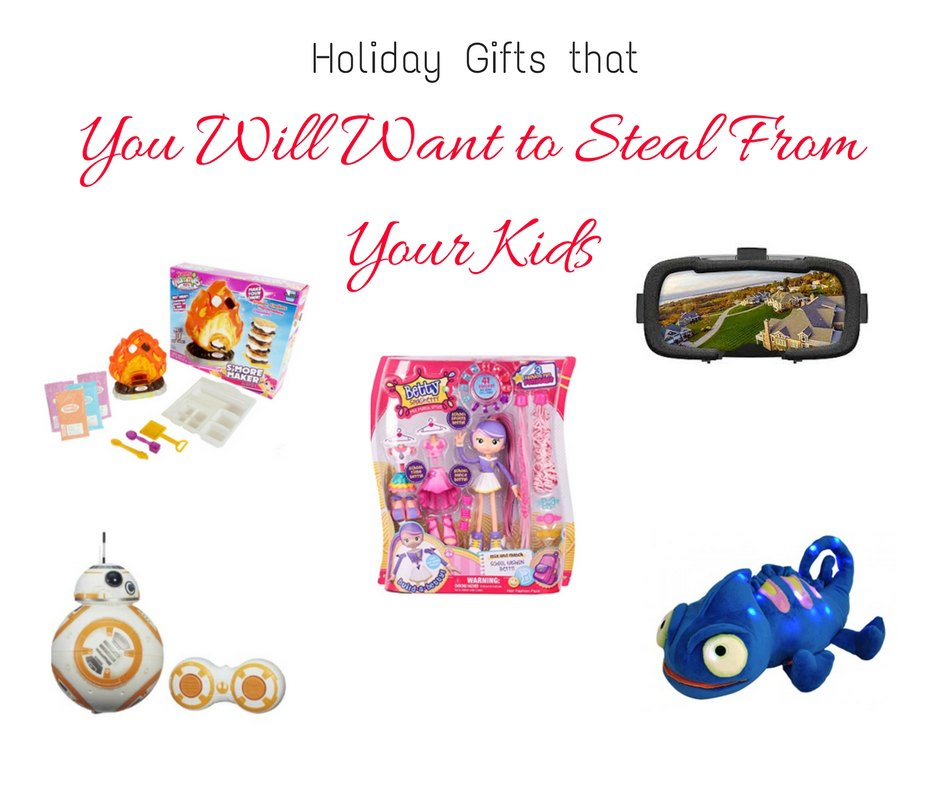 Sky Viper v2400 HD Streaming Drone with FPV Headset
Easy to fly. Totally awesome! Soar, stream – and experience it all from the drone's POV! Take 360° views from up to 350 feet away in 720p hi-def, while executing flips and rolls.
Charley is the newest from cloudB, one of our favourite brands. Why would mom & dad want this guy?  Imagine falling to sleep to the sounds of nature, or trickling water?  Add to that gentle lighting and you have the perfect peaceful bedroom! (especially great for drowning out hubby's snoring)
Just yes.  So cute! This little RC BB8 is going to keep mom and dad laughing (while they "test" it) and best part, its currently HALF OFF on Amazon.ca!
On the menu this evening are tiny s'mores packed with huge flavour! Sit back and relax as your kids play chef and make a family summer classic. Yummy Nummies are safe, kid-friendly miniature snacks that require no ovens (or fires!), just a microwave and your eager cook-in-training. Spark an interest in baking and have a delicious little snack, too!
I was always kind of keen to help the girls brush Barbies Hair, but these Betty Spagetty are kinda awesome as well.  With mix and match hair, and a tonne of accessories, this little box will keep mom busy for hours playing with the kids!
And to add to the fun, enter below to WIN one of our gift guide items!  (Open to Canada)
Check out our other Holiday 2016 Gift Guides here:
Holiday Gifts for Really Smart Kids
Gifts For Canadians (or those who really want to feel Canadian)  (*With Special Discount code offer)
Holiday Gifts You Will Want To Steal from Your Kids  (WITH GIVEAWAY)
Holiday Gifts that will keep little boys busy for HOURS! (With GIVEAWAY)
Holiday Gifts that will Make your teen HUG you!
a Rafflecopter giveaway