Holidays are a BIG deal around here, so today I bring you even MORE ideas on how to save your effort and enjoy your holiday morning!
Check out these amazing recipes from some FAB Canadian Bloggers. And for more ideas, check out our Breakfast round up, part 1! 
Three Ingredient Pancakes, 3 chickens and a boat – Pancakes are our go-to weekend breakfast!  Homemade fruit sauce (just simmer frozen berries with water, and sugar and add in a cornstarch/water mixture to thicken) Our kids LOVE these lightweight "almost crepes"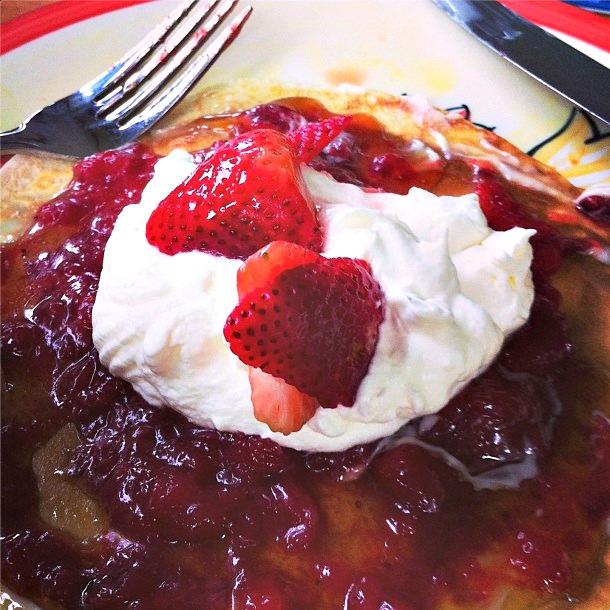 Bacon & Eggnog Pancakes, MommyMoment –  again. The BACON. And added to the holiday classic Eggnog, and it is magic to your tastebuds!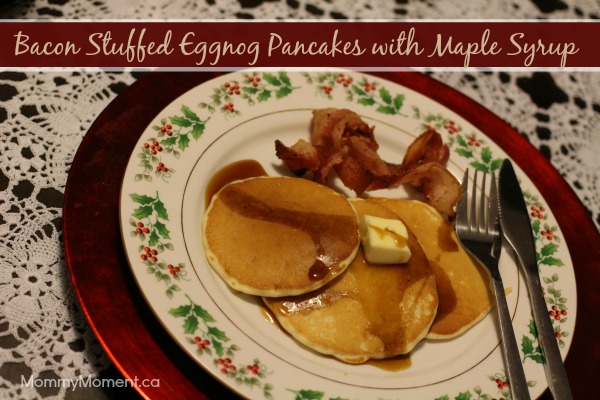 Mini Baked Bread Scrap french toast, More than Your Average Mom –  Even the title is a mouthful, you can image what this will be when you make it.  I love anything french toast, and anything smothered in blueberries has me at first sniff!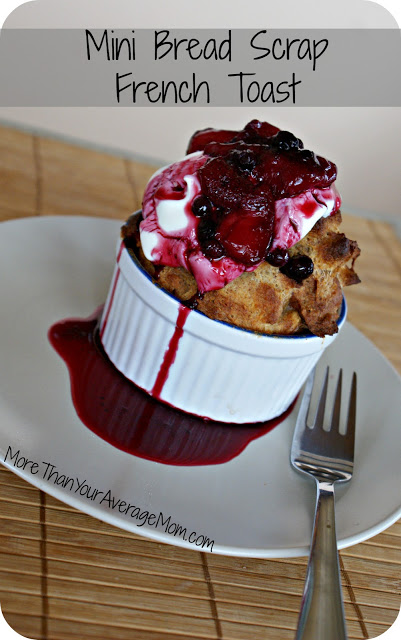 Cinnamon Rolls, Older mommy Still Yummy – we made cinnamon rolls for the FIRST time yesterday and they were AMAZING!  We were used to the overly dry store bought ones, so having the homemade variety was mind blowing! And I LOVE that these are made in muffin tins!  imagine the extra gooeyness at the bottom!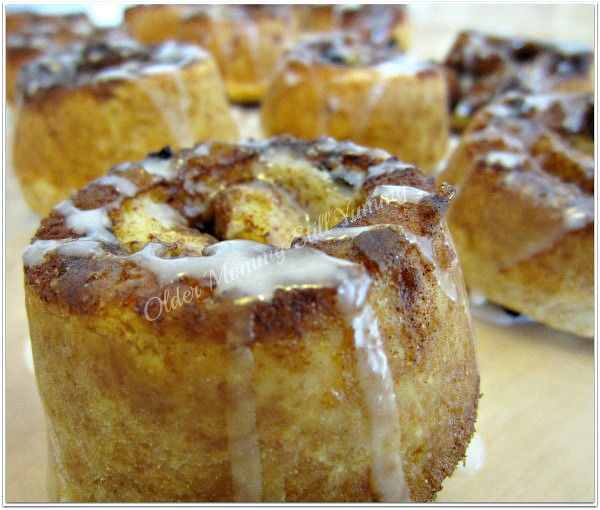 Buttermilk Waffles with Sweet Orange sauce, Echoes of Laughter – everything Angie at Echoes of Laughter does impresses me, and these are no different.  In fact, I think Angie should probably come and live with me and make me fabulous meals every day! She can also make my front porch pretty!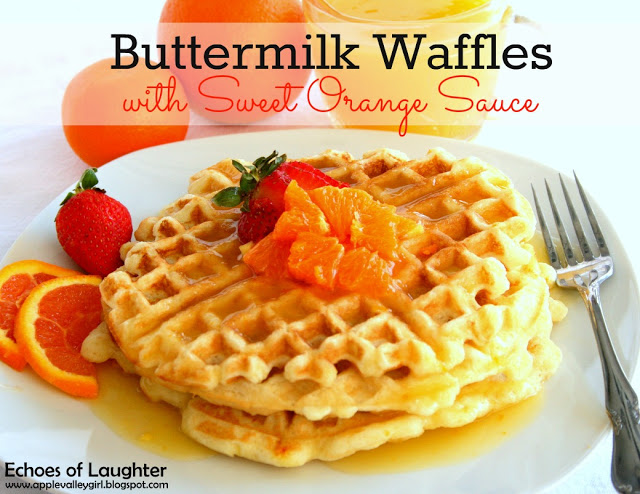 Cake for Breakfast, Canadian moms Cook – Pancakes without the pancake-ing! Brilliant! And call it cake and the kids will go NUTSO!