I am not a big fan of the fluffy pancakes.  They soak up the syrup and get all slimy and break apart.  But I am a fan of these pancakes.
We always called them "Creepie-Suzies" when we were growing up. Mom would whip u a batch most mornings and we would have them with fresh fruit and whip cream!  Not a bad weekday breakfast for some growing kids.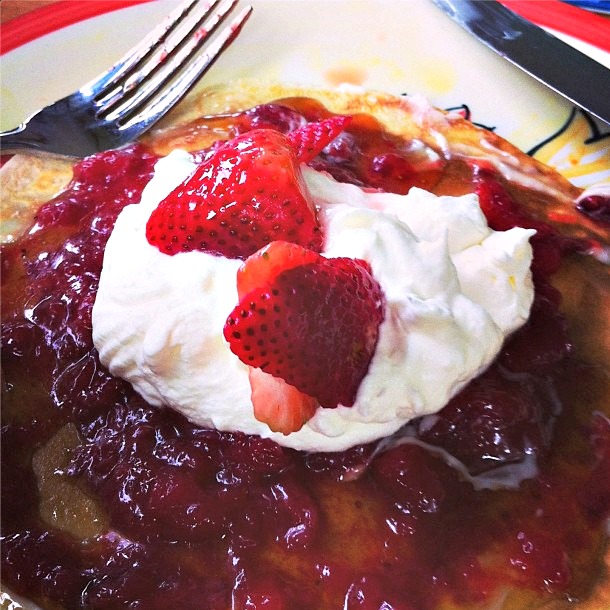 Now they are my kiddies faves as well.  Breakfast or even dinner, you can whip these up in a moment, with only 3 ingredients.
Seriously. THREE
Flour-Eggs-Milk.
Thanks it.
Use a cup a flour, a cup of milk and an egg.
done. Beat it up in a bowl and throw it into a hot, greased pan.  They turn out crepe-like, but with a little extra weight so you can actually get the pancake on the fork.
Thin it out if you want roll-up pancakes!
Seriously. THAT EASY!
and yes, since I share my super easy pancake recipe, I will share the SUPER EASY recipe for that yummy fruit sauce as well! (coming soon)
You might also like