Black Bottom Cupcakes are my FAVOURITE cupcakes of all time.  The chocoalte cupcake part is moist and delish and not as sweet as a regular cake batter. And the cream cheese topping… you will drool! Trust me!
and easy.. super easy!
If you are like me you get tired of the standard "cupcake".  The swirls of heavy icing, the sweetness that sinks into your teeth, but you want something a little more than a muffin.  Black Bottom Cupcakes are super easy to make, with a dense chocolate batter that has the cocoa-y tinge to it.  Sharp and dark chocolate flavours blend perfectly with the sweet and tart cream cheese topping.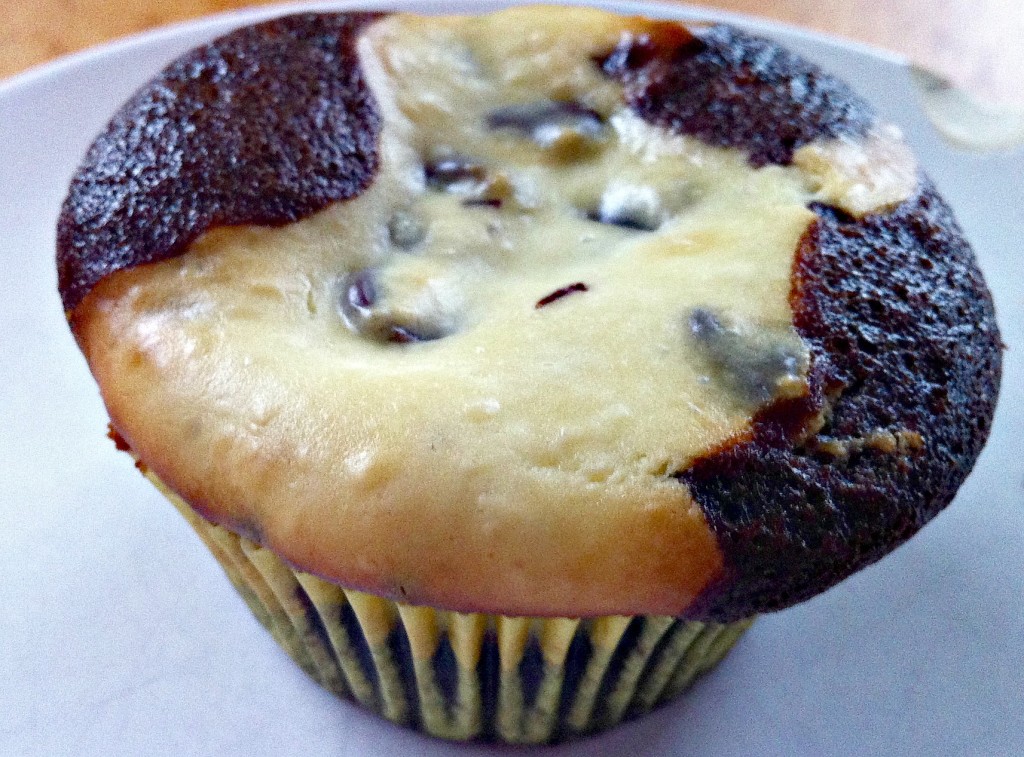 One thing I tend to do with these black bottom cupcakes is make a DOUBLE batch of the cream cheese topping.  There is nothing better than a mini cheese cake ON TOP of a dark chocolate cake, right?   So, be liberal with your cream cheese topping.
TIP:  Don't undercook the Black bottom cupcakes.  You want them to come out of the oven with a tinge of a tan on the cream cheese. They don't dry out, so don't worry about that, but they don't taste as delicious if they are underdone.  Leave them in until it looks like they spent a week on a tropical beach!
RECIPE for Black Bottom Cupcakes
1pkg softened creme cheese
1 egg
1/3 c white sugar
1/8tsp salt
1 cup chocolate chips.
—————————
1 1/2c white flour
1 c white sugar
1/4c unsweetened cocoa powder
1tsp baking soda
1/2tsp salt
1 C water
1/3c vegetable oil
1TBS Cider Vinegar (or white vinegar, cause who ever has cider vinegar around the house??)
1 tsp vanilla
– Beat cream cheese, egg and 1/3c sugar and salt in mixer until "fluffy-ish"  Stir in chocolate chips
– Mix all other ingredients in a separate bowl until combined.
– Put chocolate batter into lined/greased muffin cups until aps 3/4 full.  Top with cream cheese mixture.  Bake at 350 for apx 25-30min (slightly golden on top)
Eat, eat,eat!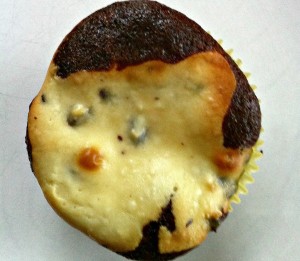 Enjoy these tasty treat, and share them with friends, or keep them for yourself!  Just be sure to make a big batch of black bottom cupcakes.
You might also like