Ever since I was a little girl, chocolate nests are what the Easter Bunny brought to our baskets on Easter morning, along with other tasty treats. A chocolate nest was the coveted treat, and possibly because of the bran flakes in them, my mom always let us eat them for Easter Breakfast.
Easy to make, and quickly devoured, these little treats add some magic to Easter morning that the wrapped eggs just can't provide!
 Easy Chocolate Nest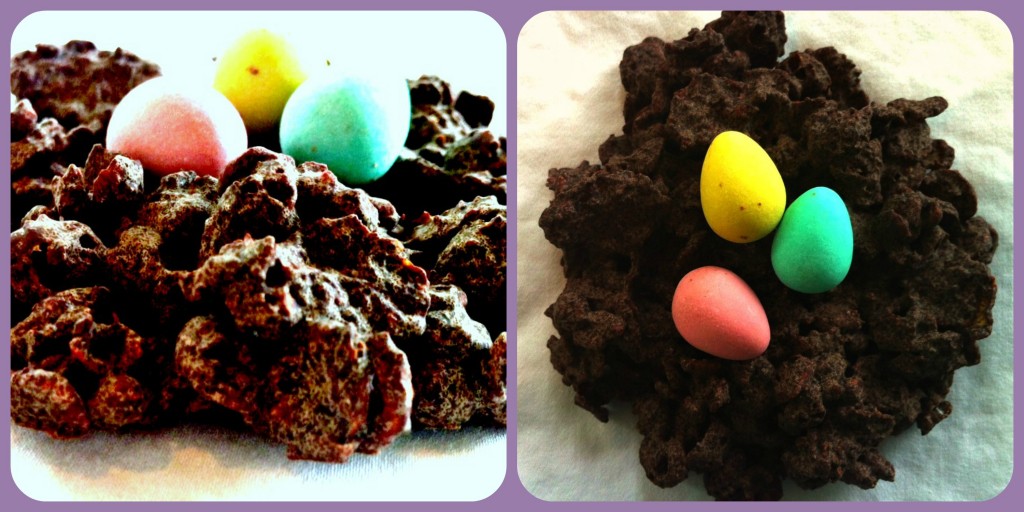 To start, melt 4 cups of semi sweet chocolate (we use chocolate chips!) on low, stirring all the time.  Add in 4 cups of bran flakes and gently mix.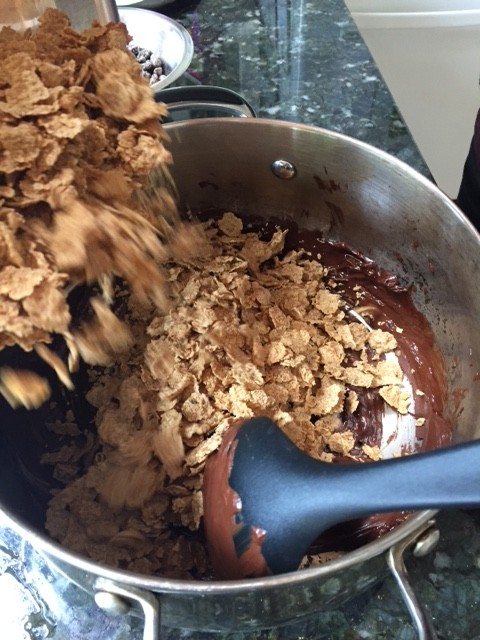 We will sometimes slightly "crush" the bran flakes when making easter nests so that they are easier to bite into!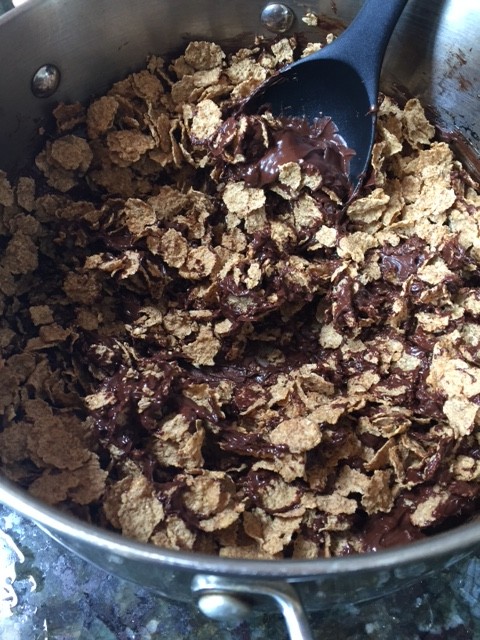 Once fully combined and with the bran flakes coated in chocolate, mix together and gently form "nest shapes" on wax paper.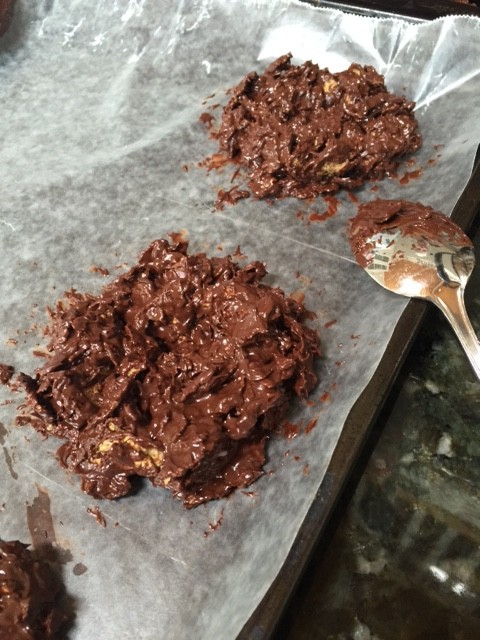 Flatten each spoonful and with the back of the spoon make a depression in the middle of the chocolate nest.  This makes a perfect little spot to hold the easter candies you put in.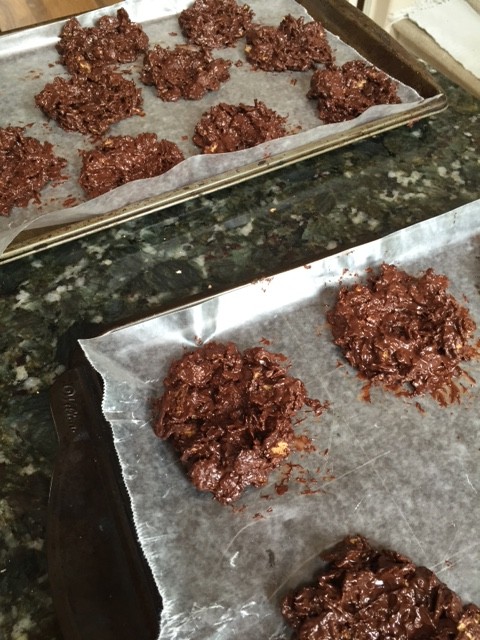 Don't worry about making each chocolate nest perfect, haphazard shapes totally work, and no one will notice if one isn't perfectly round as they are munching away.
Place in fridge and let cool.
On Easter morning, fill each nest with treats and hide around the house, or place into baskets.  We often wrap each nest in plastic wrap to ensure the freshness! Of course, you can always just place them on a plate, filled with treats as delicious snacks for your guests as well.
The chocolate nest is a family tradition of ours, and no Easter is the same without them.  We divvy up the nest so that each family member gets an equal share and hubby is even willing to share his cream eggs for extras!  They are crunchy, and chocolatey, and give you a bit of "something other than sugar"…. but in a sweet and delicious way.
Keeping family traditions alive is what they special events are about. Passing down the little touches from generation to generation help to give our kids a safe harbour to return to as they get older.  I know for me, finding an Easter Nest in the morning brings me right back to my childhood… and that is priceless.
You might also like