With school back in and all the kids programs rolling out, it seems I am dealing with starving hoards more than before. Our 9 year old takes a plate that would rival my husbands, and still seems hungry once dinner is done and the plate is clean.
So, finding meals that fill them up, but don't require hours of prep is a challenge. I am also "all over" leftovers… anything we can pack up for tomorrow's lunch, or reorganize to look like a fresh meal the next day will send me dancing around the kitchen.
This weekend (as usual) we did our sunday dinner (bless the english hubby). We used a Butterball Boneless Stuffed Turkey Breast Roast, alongside Yorkshire pudding, and Betty Crocker Mashed Butter & Herb potatoes, and a thick gravy that stuck to our ribs and had everyone content and in bed early. I hadn't used any Butterball products other than a Whole Turkey, and the smell of this cooking on a sunday afternoon was to die for.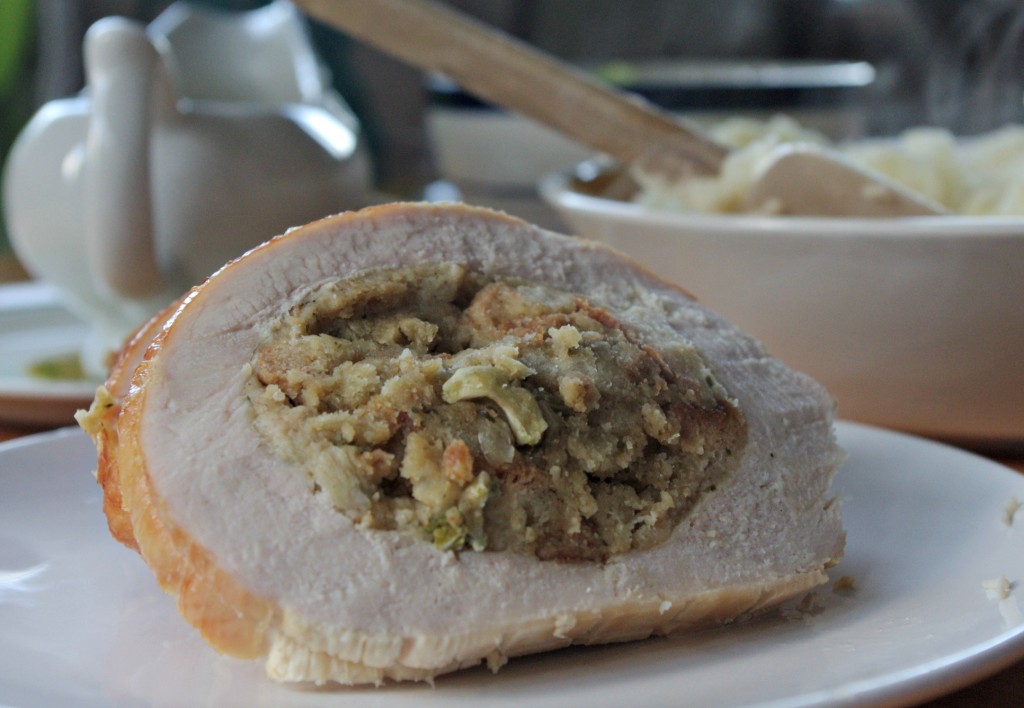 We popped it in the oven from frozen, and enjoyed our Sunday. After dinner, our family of 5 had almost as much leftover as we ate!  So, with a bit of creativity (and knowing I had a full day ahead) I "Mcgyvered" up a tasty dinner for tonight.
And thank goodness. With one at soccer and the other climbing and various rainfall during the day, we needed something quick and easy!
So, I diced up that Butterball Boneless Stuffed Turkey Breast Roast (which was SO YUM the first time!) It was stuffed full of stuffing (the hubs has some stuffing addiction problems) and with turkey carrying about 2/3 the calories of other poultry, it was a win-win for us.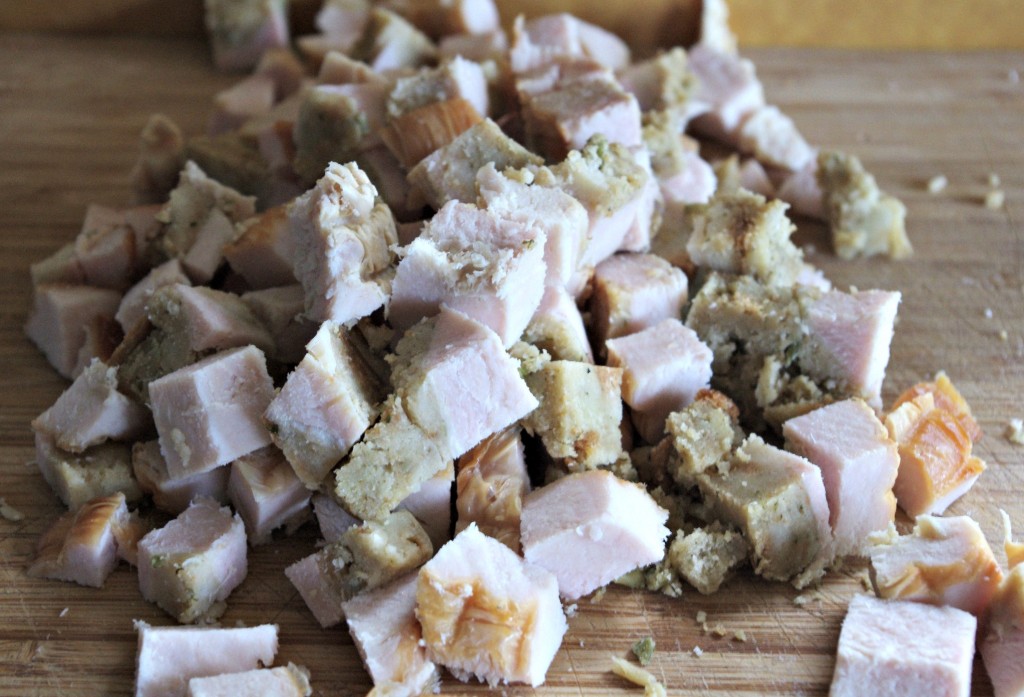 I had prepped some easy Macaroni pasta, added in the Turkey and a whopping splash of my homemade cheese sauce (click here for the recipe) . A dash of salt & pepper and this baby was ready to go.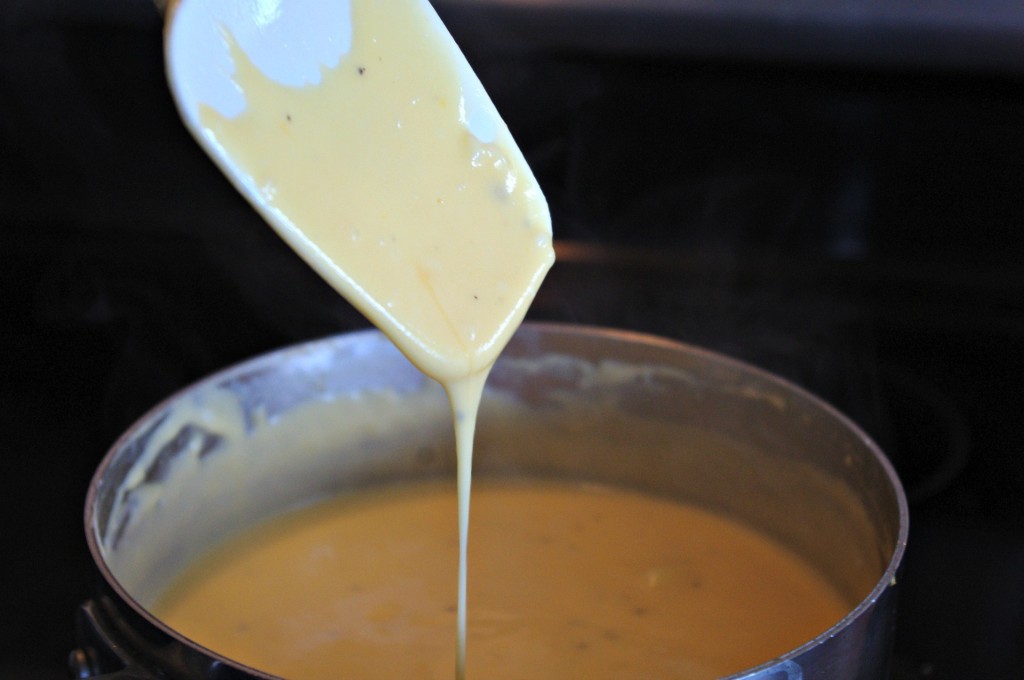 The stuffing added another level of delish to this easy dinner, and the kids gobbled it.  Served alongside steamed broccoli and a fresh salad, it filled our bellies on a wet and busy night.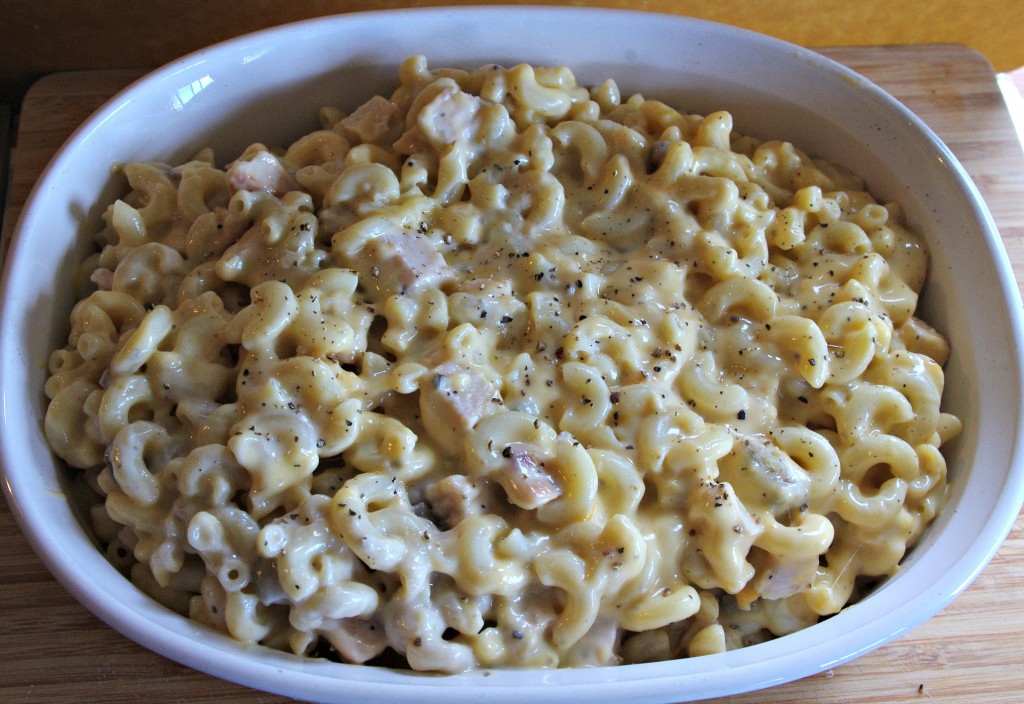 We even had leftovers of this, which is awesome news as tomorrow is going to be just as busy as today!  And the best news for you, from now until October 30th, on selected varieties of Betty Crocker Potatoes, you'll find a coupon to save $3.00 off your purchase of a Butterball Turkey with your next purchase of Betty Crocker Potatoes. And don't forget to check the Butterball Canada site for tips and recipes and amazing Turkey Products and special!
And be sure to save some leftovers and try out my Turkey & Stuffing Mac & Cheese the next time you need a hot and sticky dinner idea!
"This post is sponsored by Butterball Canada. In exchange this review, I have received special perks in the form of products and monetary compensation. All opinions on this blog are my own."
You might also like