Have you seen the HEXBUG Nitro Circus Giganta Ramp? It might not seem like a STEM toy on the surface, but when you watch your kids play and experiment with it, you will see the science behind the play. With the help of the HEXBUG Nitro Circus Giganta Ramp, your kids can create super cool tricks in a flash just by launching their stuntman down the ramp. Your kids can experiment with the ramp to vary the speed with which the stuntman flies. They can make it steeper or longer and see how it impacts how the trick plays out. They can tinker with it to make the trick go off without a hitch or to make their stuntman crash and burn.
Beyond the time spent working with their hands, this interactive playset is compatible with the Augmented Reality enhanced HEXBUG Nitro Circus App to add a technological dynamic that kids enjoy. The HEXBUG Nitro Circus Giganta Ramp is ideal for kids ages 8 and up. Watch this video and learn more about it:
What's inside the box?
Adjustable Launch Ramp
Augmented Reality Chips
Hairy Jerry
Bathtub
Moto Maddy
Toilet
Boo Boo Giggles
Shopping Cart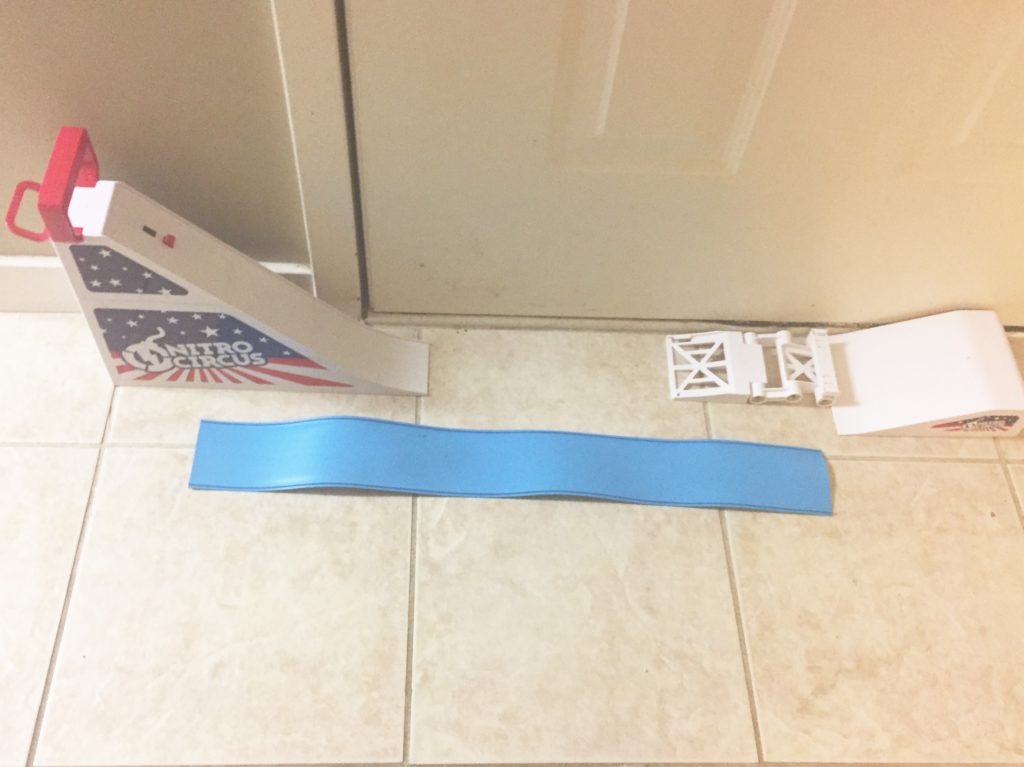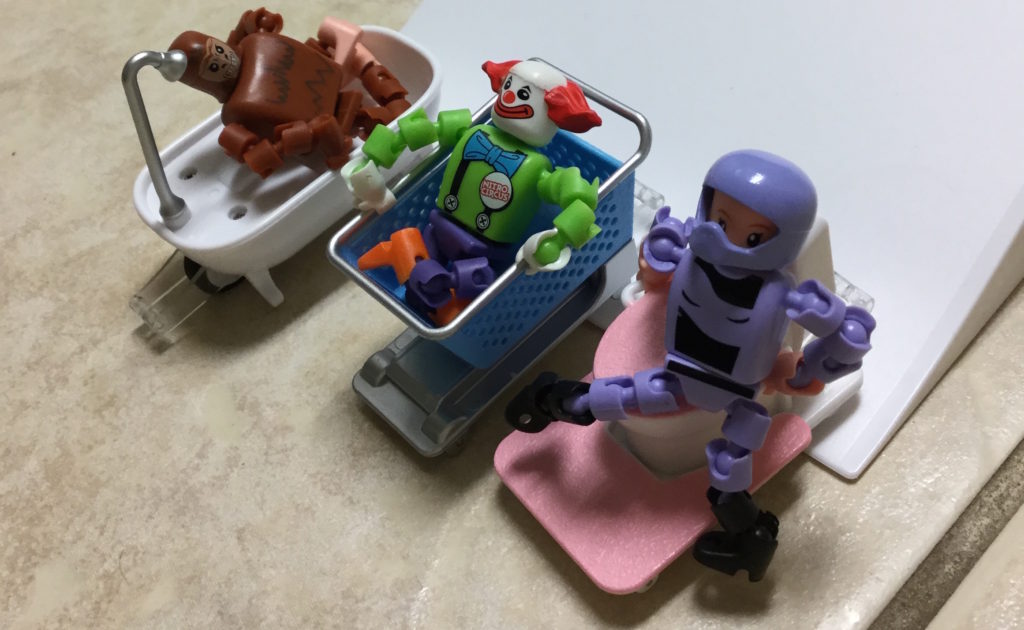 This play set lets you pull the ripcord and send your extreme stuntman down the ramp. You can skip the ripcord and let it fly too – there are no rules!  Move the adjustable launch ramp and experiment with the ramp. You never know what will happen – if they will wipeout or land safely? It's a self-directed adventure play and it's all up to your child. You can see the augmented reality elements come alive in real-time, since it's fully compatible with the HEXBUG Nitro Circus App.  Isn't it time you went to the circus?
Disclosure: A sample HEXBUG Nitro Circus Giganta Ramp was provided to us for review, but all opinions are our own.
SaveSave