This year we were thrilled to trial a variety of Razor products for our teens.   With teen daughters keen on a bit of independence, but with no driving license, and limited bus service, we had few options to give them some freedom.  Razor stepped in and we were excited to test both the Pocket Mod and the Eco Smart Electric Scooters.
Pocket Mod Electric Scooter From Razor
The pocket mod was our teen daughters first choice. With a look like a mini motorbike this scooter has "style" that the girls loved.  It comes in a variety of colours including Purple and black (we chose black!) and has a weight maximum of 170LBS and age limit of 13+.
We loved the look of this scooter.  Slick, Black and shiny!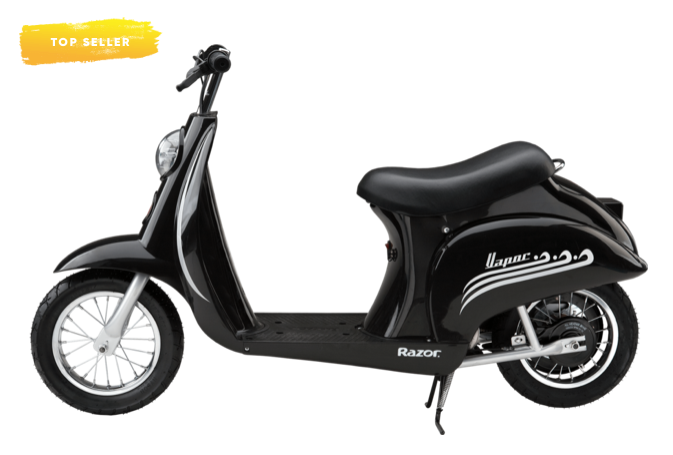 The Scooter has an under seat storage, was easy to assemble, and the handlebar controls are a breeze to use.  Its great on the roads, or the lawn, and has good turning radius.
The only challenge we had with this scooters was that it was smaller than expected.  As a TALL family, our 13 year old had to almost fold herself into this scooter. We are above average height, so this is a great item for a smaller or average sized teen.
Our son (who is 10) loves this scooter for use on our extensive property.  It fits him perfectly and he finds it easy to drive and use.    Check out our sons review of the pocket mod for even more great tips!
Eco-Smart Electric Scooter
The eco-smart scooter from razor is for kids 16+ and can carry up to 220lBs.  It runs app 40 minutes, up to a speed of 18MPH (which feels pretty fast when you are on a scooter)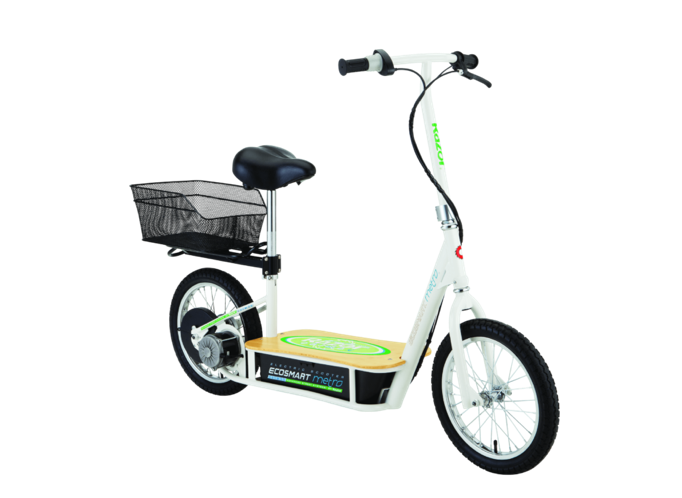 This scooter has a useful basket on the back, was easy to assemble, and is easy to drive.  It fits adults or tall teens quite well.  It drives great on the road and "fits" in well on the road as a bike would due to its size.
According to our teenager it somewhat lacked the "cool" factor of the pocket mod, even though it was more useful.  She would LOVE it in black (hint hint razor)
As adults, we LOVE this scooter.  Being rural with many a local winery we now have guests using it for little journeys and daytime explorations.  Would be an awesome cottage addition etc for those who want to be eco-friendly when they pop down to the local bakery for fresh bread in the mornings! (can you picture it!)
Razor Products For Teens
We have been HUGE fans of the Razor products for years now finding them high quality, great price and appealing products for our kids.    Now including our teens into the Razor family, we do believe that their products can stand up the weight and abuse that a teen will apply!
You can purchase Razor products for all ages online, or in stores across North America.