Our two daughters started soccer as soon as they could walk.  With an English dad, soccer was a requirement, not a choice for the kids.  The girls thrived in the community, and our family, for the past decade or more has been driving to weekend games, and twice weekly practices.
And then our son.  Soccer registrations went in, cleats were bought, year after year, but the struggle to find his place on a team was always difficult.  He would practice his footwork at home with his sisters in the meadow, play 3 vs 2 games with the family, and his skills improved and his knowledge of the game was excellent.
But he never found  joy playing on a team.
We tried for 4 years. Every September gearing him up to play, and then struggling to get him there and happy each weekend.  We bribed, forced, encouraged, and eventually, allowed him to quit.
And we learned, not every kid loves soccer.  Just like not every kid loves to jump in the pool, or read a book or clean a hamster cage.
So, at age 9, we were looking to find something for our guy to do that he would love, and that would keep him active.
As a blogger I get offers of products, especially around the holidays.  One offer came in of a spark scooter, and we gifted this item to my son on his 9th birthday.
(yes, it actually shoots sparks when the heavy brake is applied) 
He had never had one, and we figured he would get a kick out of it.
We didn't realize he would fall in love with it.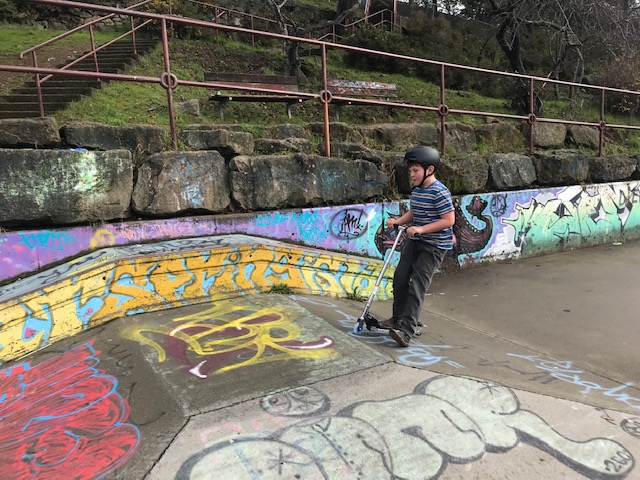 He wakes up, and he is doing laps around the house on his scooter.
In the afternoon he is in our basement (which luckily for him experienced a flood this fall and has only concrete floors for another 2 weeks) and practices his spark break!
After school my husband meets him, scooter in hand, and they scoot the roads until dark, or cold, brings them in.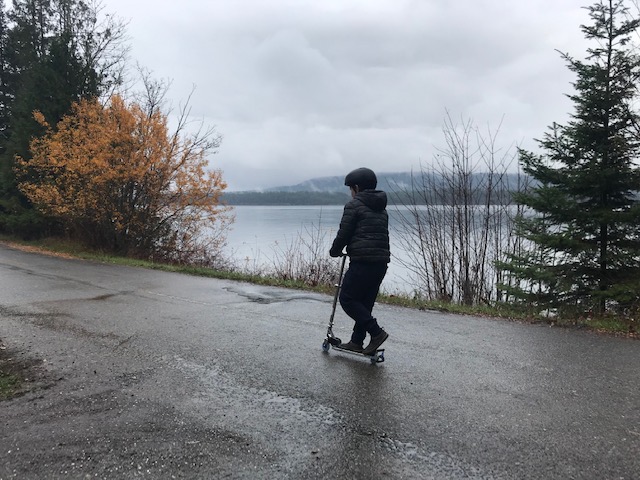 He has hit the skate park, and coming home told me how the TEENAGERS (yes, that IS capitalized) told him his Spark Scooter was "really cool"  Seriously, check out the SPARKS !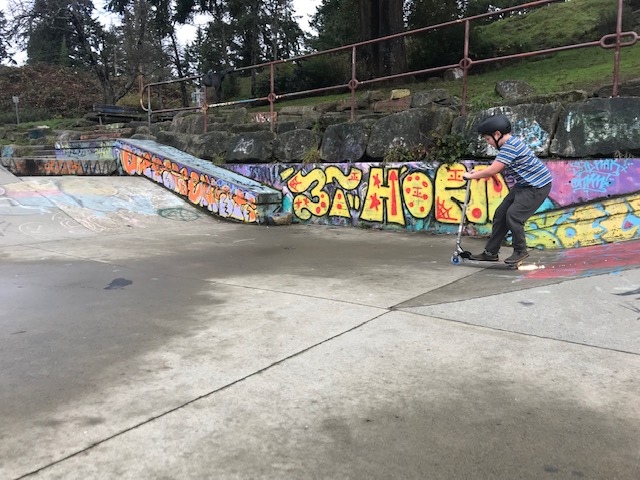 His christmas list has new additions of "scooter safety gear" and "replacement spark brake" with "pokeman" cards finally crossed out.
He found his activity, and found JOY doing something that DOES make him sweat, and challenges his brain.  He's a scooter kid.  He's not a soccer kid.
and we are so grateful that we found an ACTIVE sport he is loving… and one that is taking him away from fortnight!  And I think HE is grateful he doesn't have to put on soccer cleats anymore, and we have helped him find HIS passion.