Soccer season is in full swing, and that means the rains have come to the west coast as well. Mucky cleats and wet kids fill my weekends, and this normally "snacky" household is in need of some real nourishment.
And there is nothing better to nourish a damp and muddy kid than hot, homemade soup!
This weekend we were caught in the rain and played on a field we probably should have not walked on. My gal was left with muck from her nose to her toes.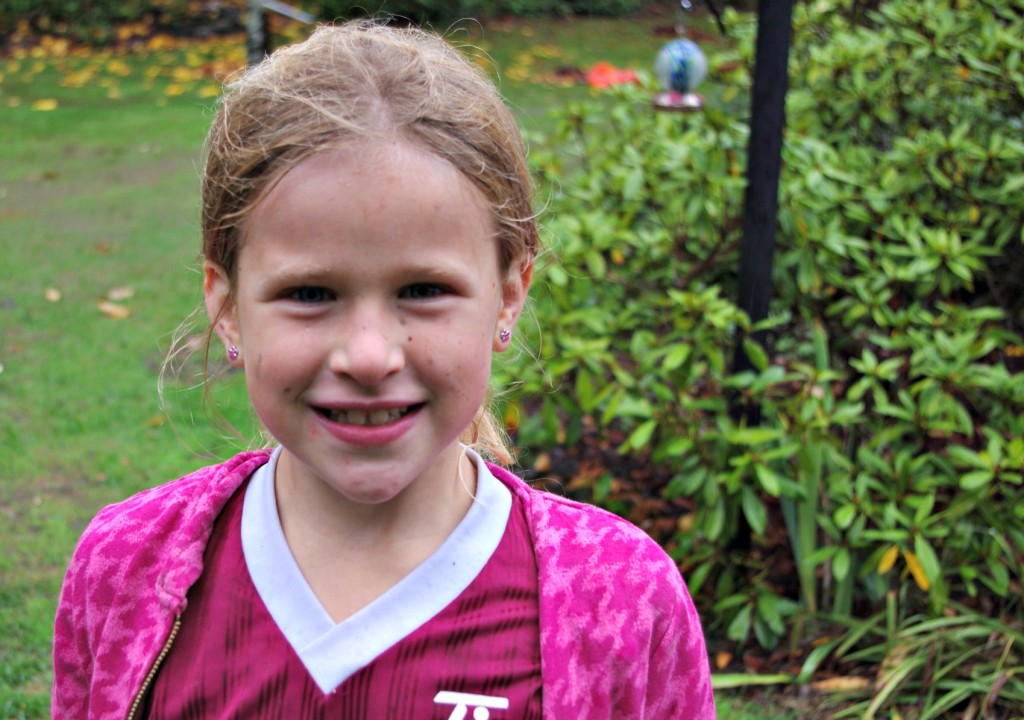 We have fallen in love with the variety of soups from the Carnation® Evaporated Milk website after trying the Butternut Squash Soup, so took a try at the Creamy Potato Chowder.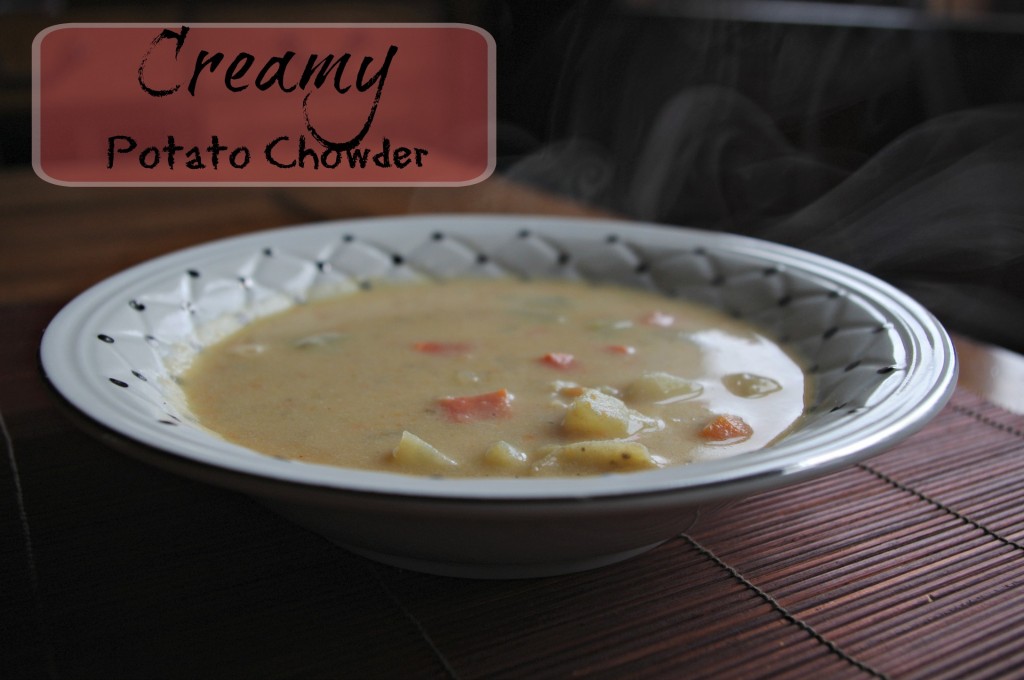 Full of carrots, celery, onion and garlic and BRIMMING with potato, this soup was hearty and delicious. I love anything that is creamed, or pureed, or even partly pureed, so when the instructions said to remove half the veggies and stock and blend until smooth, I knew we had a winner.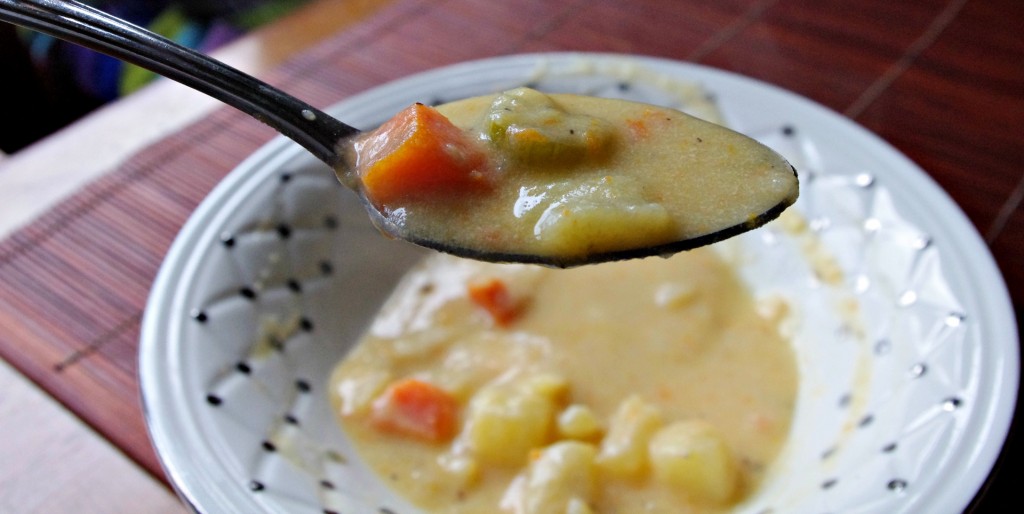 Using Carnation® Evaporated Milk adds a creaminess without watering the soup down or losing its flavour and heats up cold, wet soccer bellies from the inside.
And that makes cold, wet soccer players pretty happy.
Which in turn makes me happy.
A hot soup with a side of warm bread makes any wet day easier to handle, so the next time you have little soccer players that need to hit the field (or replace that with hockey and ice, or basketball and court, or swimmers and pool. . . you get my drift) pop on over to the Carnation® Evaporated Milk website and find YOUR favourite recipes, but made better with the addition of Carnation® Regular, 2% or Fat Free Evaporated Milk. It's perfect for your everyday dinner dishes too!

All of the Carnation® Evaporated Milk Soup recipes also come with handy video instructions to make whipping them up a breeze. Now, go find your favourite and fill some bellies! Or, check out the recipe below and make this Creamy Potato Chowder yourself!
Carnation ® Creamy Potato Chowder
Author:
Prep time:
Cook time:
Total time:
A creamy, hearty potato chowder with Carnation Evaporated Milk
Ingredients
1 tsp Crisco or Vegetable Oil
1 1/2 cups chopped carrots
1 1/2 cups chopped celery
1 chopped onion
2 cloves garlic, chopped
2LBS diced Yukon Gold Potatoes
4 Cups Chicken Stock
2 cans Carnation ® Regular or 2% Evaporated Milk
1/4cup chopped fresh dill
salt and pepper to taste
Instructions
Heat oil on medium heat in a large (4L) pot. Add next 4 ingredients. Cook, stirring occasionally for 5 minutes, or until onions are tender. Add potatoes and stick. Bring to a boil, cover and lower heat. Simmer 15 minutes, until potatoes are tender. Add Carnation ® Milk and cook for an additional 5 minutes. Puree half the soup. Return to pot and combine well. Stir in dill. Add salt to taste.
Although this post has been generously sponsored by Smucker Foods of Canada Corp. and they sent me free product samples, the opinions and language are all my own, and in no way do they reflect Smucker Foods of Canada Corp.