The leaves are turning here on the west coast, and even though the weather is still warm, we are all feeling in the mood for some of our fall favourites.
Just up the road is one of my favourite farm stand stops on the island and all week they have been stocked with fresh, from the garden, Butternut Squash.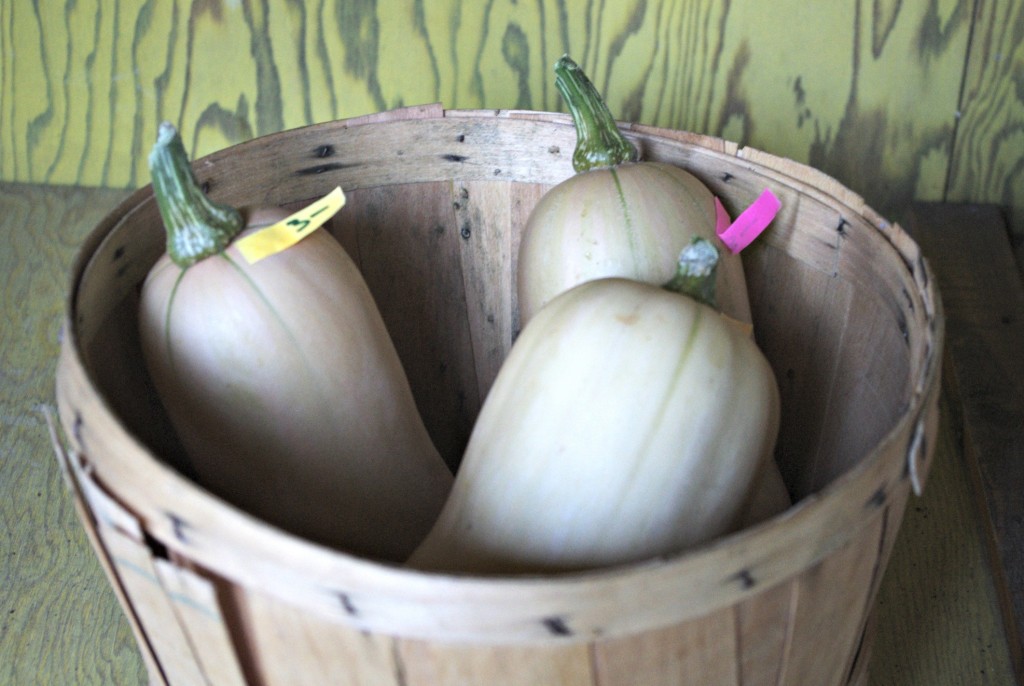 I'm not normally a squash girl, but I am all about buying local and in season, and being able to choose items off the side of the road (that sounds worse than it is) and bring them to the table is an amazing experience for the kids.
So, squash we did.
As a soup lover I wanted to make sure I found THE recipe to help "assist" the squash on it's way to deliciousness. I knew I needed something MORE than "plain old butternut squash soup" to please my taste buds.
I needed something that would add the extra depth and creaminess, without watering it down.
So, we tried the Carnation® Butternut Squash soup recipe.
Carnation Evaporated Milk isn't just for pumpkin pie and fudge these days, but can be used in your every-day dishes.  Since it has less water than milk it adds in a creamy texture (without losing the flavour).
I sautéed onions and garlic in a dash of oil and then added in the diced Butternut Squash for a twirl around the hot pan.  Chicken stock and salt and pepper on top, and the whole thing was simmered on the stove for half an hour.
My trusty hand blender smoothed it out and I quickly and easily opened the can of Carnation 2% Evaporated milk and tossed it in.  A few turns of the spoon and it was ready.
In fact, as soon as my kids walked in the door after school they ran to the kitchen to follow the smell and tonight's dinner became a before dinner snack!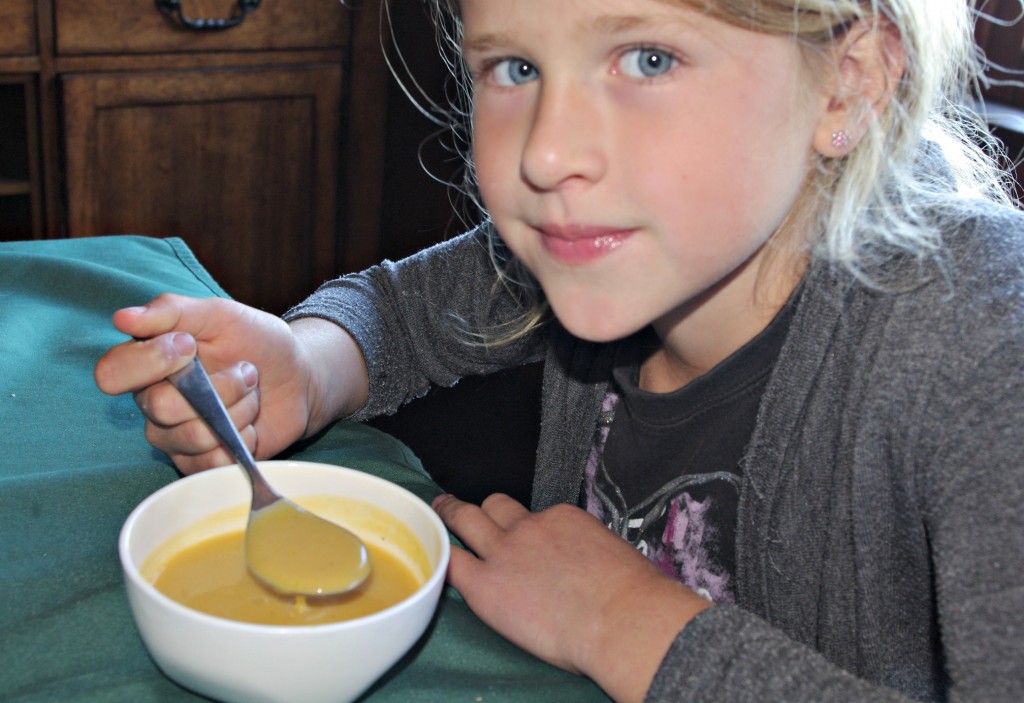 Carnation Evaporated Milk is available in Regular, 2%, or Fat Free, with all varieties having the same rich and creamy flavour.
And rich and creamy it was. A simple add into a simple soup that really popped it off the charts!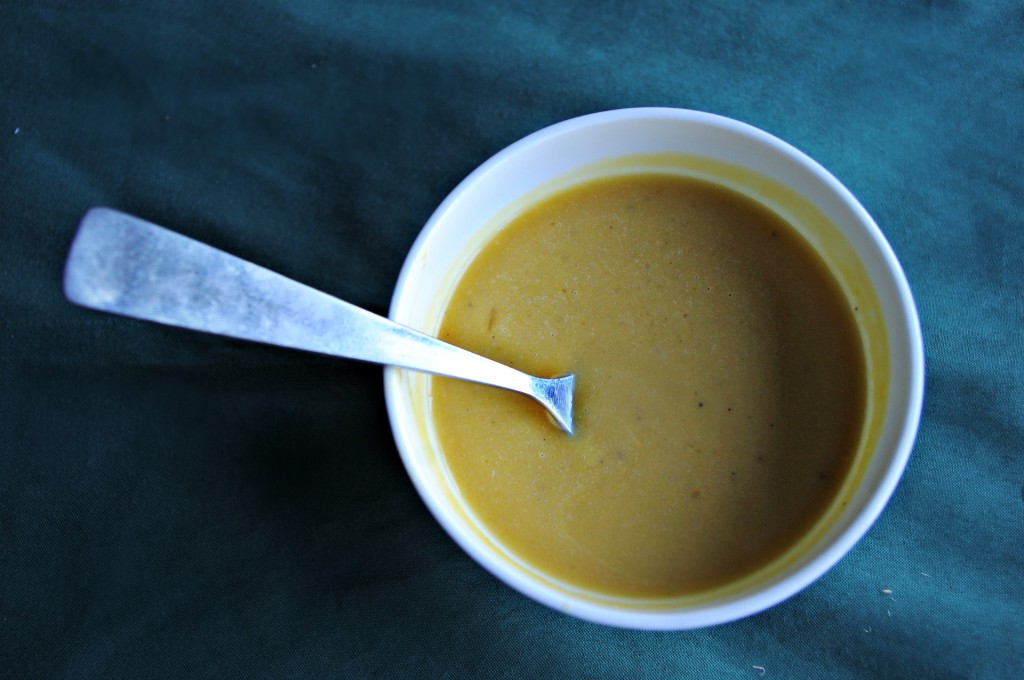 Find more creamy and delicious soups here and get cooking, or grab the recipe off the video above, or the card below and fill your home with the taste (and smell) of farm to table fall foods!
Creamy Butternut Squash Soup
Author:
Prep time:
Cook time:
Total time:
A delicious and easy butternut squash soup with the added creaminess of Carnation Evaporated Milk
Ingredients
1TBS oil
2 Onions Chopped
4 Cloves of Garlic, Chopped
1/4 tsp Red Pepper Flakes (optional)
8 Cups Butternut Squash (peeled and diced)
8 Cups chicken (or veggie) stock
1 tsp Salt
1/4 tsp Pepper
3/4 Cup Carnation 2% Evaporated Milk
Instructions
Sautee the vegetables in a pot, and add stock. Simmer for 30 minutes until soft. Add salt, pepper and puree mixture. Add Carnation Evaporated Milk, season to taste and serve hot.
Although this post has been generously sponsored by Smucker Foods of Canada Corp. and they sent me free product samples, the opinions and language are all my own, and in no way do they reflect Smucker Foods of Canada Corp.
.