I LOVE a creamy soup for fall. Salty, and flavourful with some fresh buttered bread on the side? This Leek & Potato soup is just the right blend and "sticks to your ribs" enough to be called dinner as well!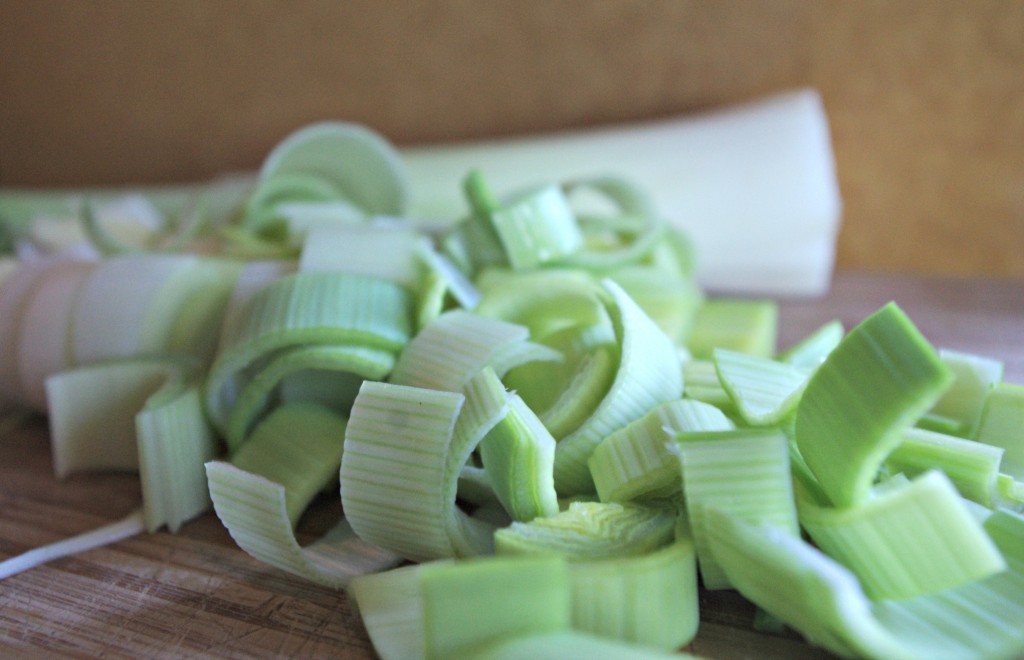 Start with some fresh leeks. If you are lucky you can grab some locally grown ones from a fall farmers market.  Top and tail them and ensure you wash out the dirt (otherwise the soup is a bit crunchy!)
Dice them up, and then peel and cube potatoes.  Any kind will do – use equal parts potato and leek (about 2 leeks, and 4 or 5 small potato)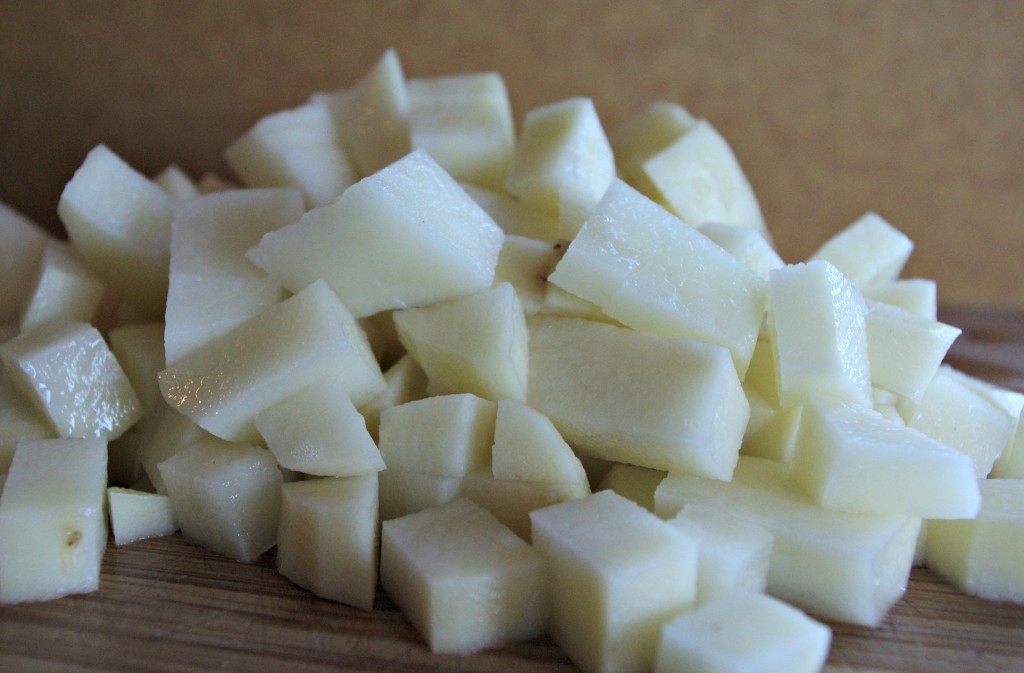 Toss them both in a large pot with a liberal helping of Olive Oil.  Sautee until the leeks are soft. Make sure you are stirring and "watching the pot"  Nobody likes a burnt leek!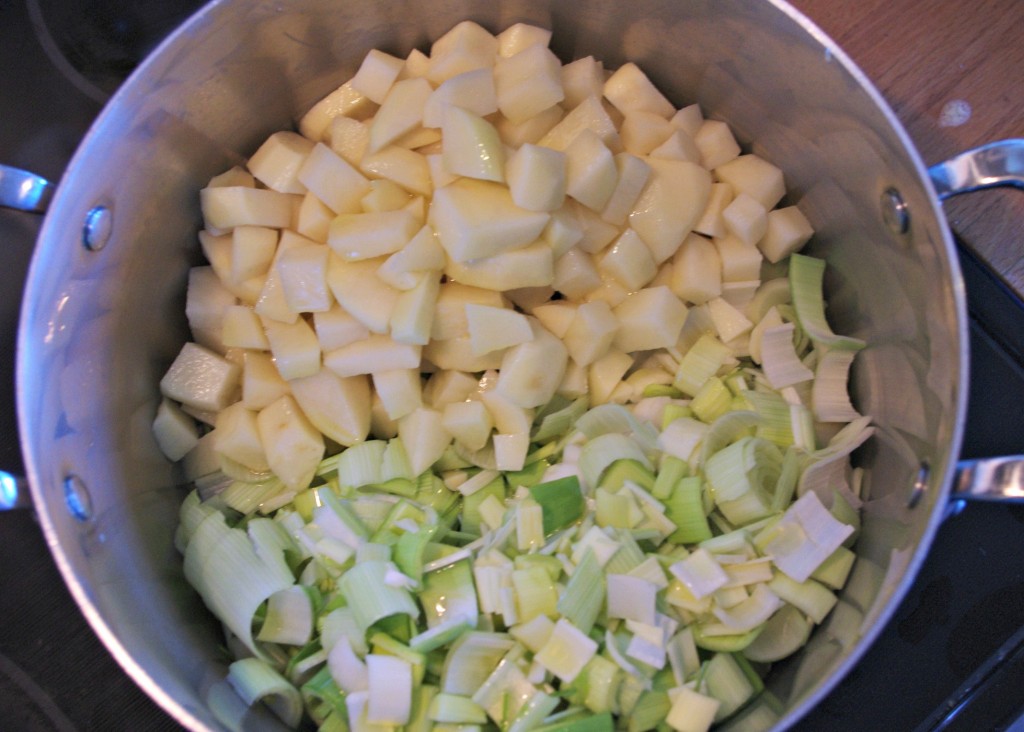 Once the leeks have softened (and the potatoes slightly as well) add in 1 box of stock.  I use a store bought chicken stock, but a veggie would work as well.
Simmer until the potatoes are soft.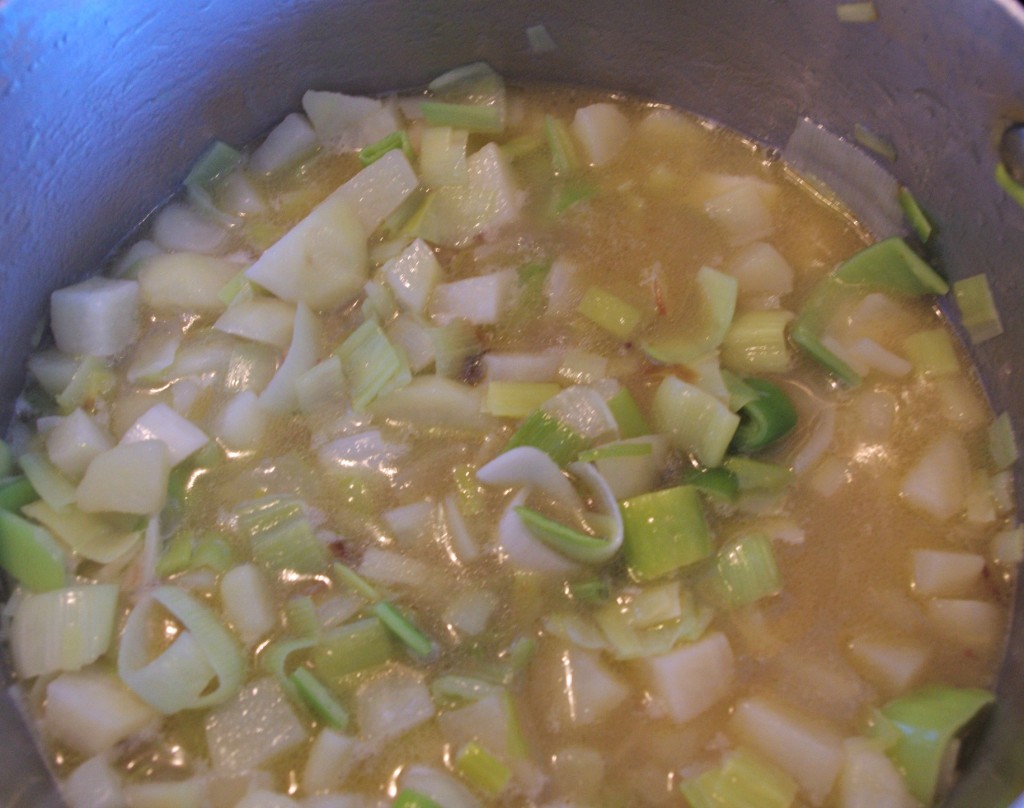 Blend the soup with a hand blender or standing blender until smooth.  If you are using a standing blender let the soup cool first otherwise it tends to "burb" and push out the lid.
Season (liberally) with salt and pepper.  I also add a dash of cayenne pepper for a little extra depth of flavour.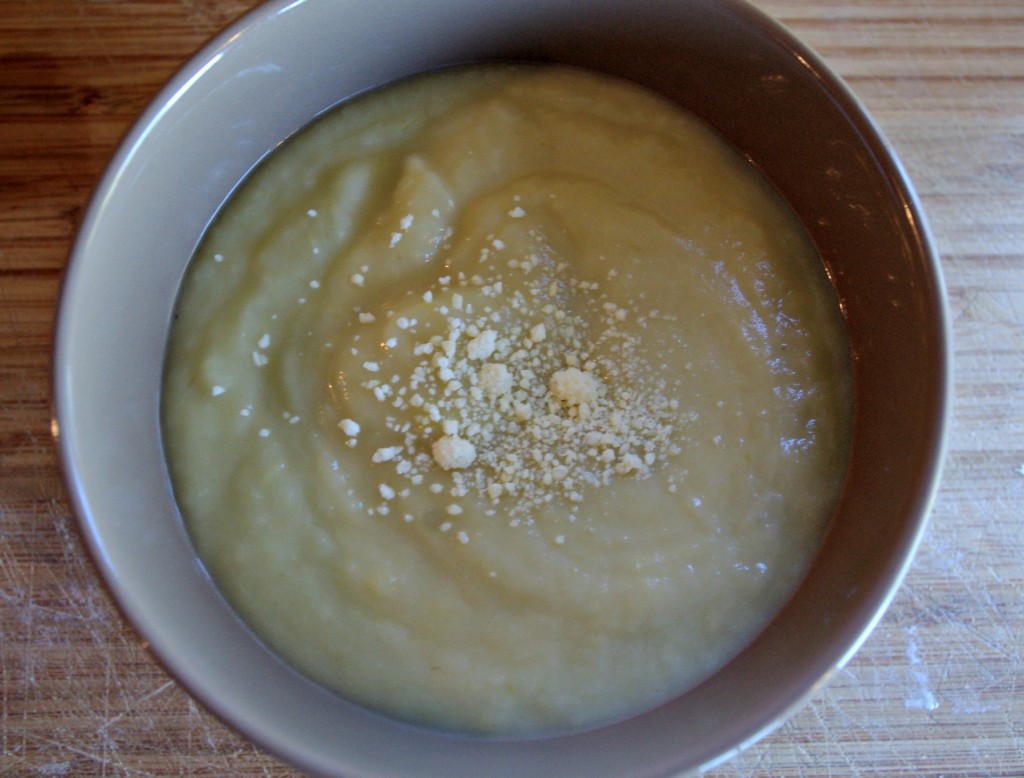 Top with a crumble of parmesan if you want to be fancy and then fill your belly with this hearty Leek and Potato soup!
You might also like