This post is sponsored by bluestem™ and the BlogPaws® Pet Influencer Network™. I am being compensated to increase awareness of and share my experiences with the bluestem™ oral care products, but we only share information we feel is relevant to our readers. Bluestem™ is not responsible for the content of this article.
Last week I spent time at my parents and they brought out the boxes and boxes of old movies.  As I sat their snuggled with my kids we saw clips from their births, and the adventures we took as a family over the last 15 years.
Its strange to look back like that. You see how much things have changed.  The stages of your life set out into 30 second videos. Babies, travel, weight gain, and loss. People, pets and all the things that have come and gone in our life.
See our two senior dogs as puppies was emotional.  How young they looked, and how much, over time, their bodies have changed (just like mine).  To see how our kids engaged and interacted with them, how much a part of our family they have always been.
And how important it is to always give them the best of care.
We recently started using the bluestem™ Oral Care products with our two dogs.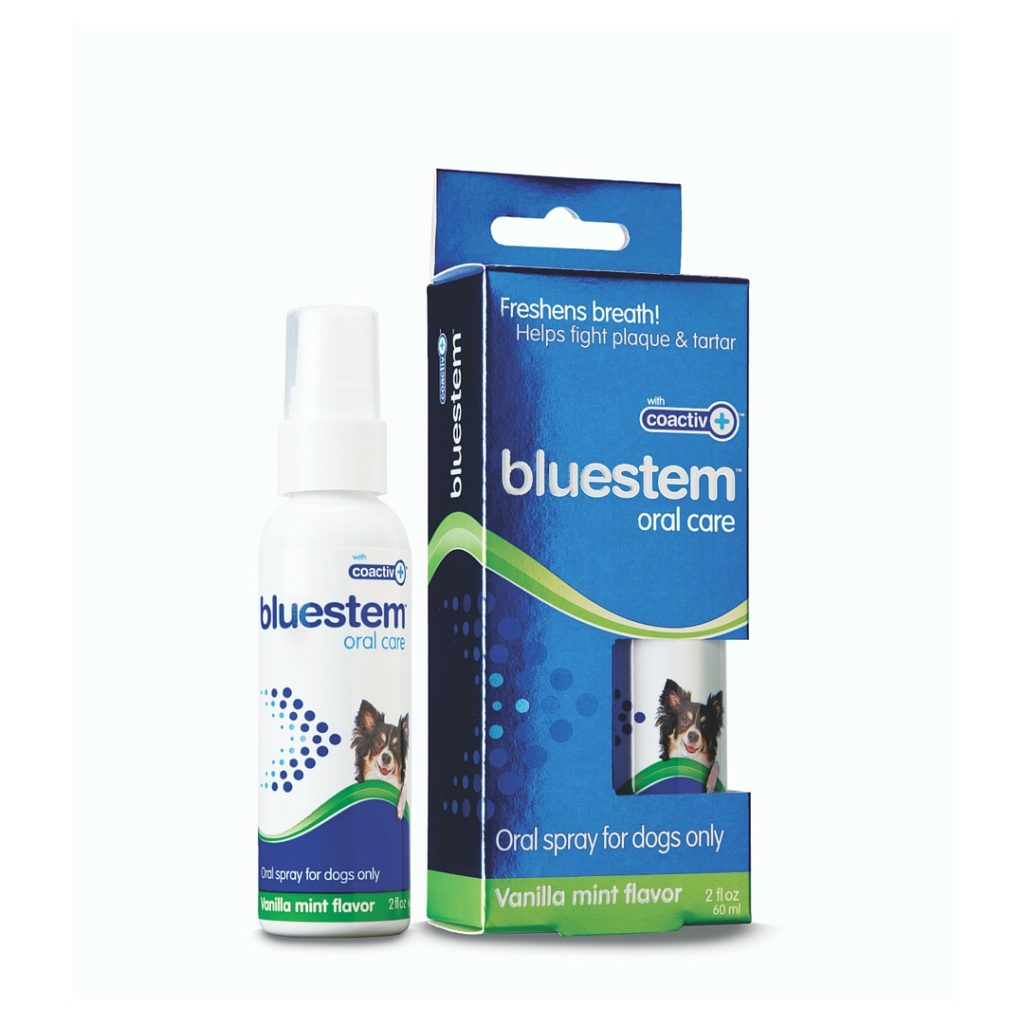 According to the Canadian Veterinary Medical Association, 80% of cats and dogs will show signs of poor dental health including red and swollen gums, bad breath, pain, and tooth loss. Small and mid-sized dog breeds are especially susceptible. If left untreated, these conditions can progress to plaque build up, gum recession, loosened teeth, bad breath, inflammation and bleeding of the gums, and eventually loss of teeth, oral infections, and even poor overall health.
bluestem™ oral care an easy addition to your pets water bowl each day, or comes as an oral spray that pets love. All bluestem™ products contain coactiv+™ technology – a unique formulation of food-grade ingredients that are scientifically developed to break down biofilm, where harmful bacteria multiply.
The product comes in THREE favours for finicky pets; chicken, vanilla mint and unflavoured.  We let our pets try each option and the only problem we had was that each of our dogs likes a DIFFERENT flavour!  Our male was ALL over the vanilla mint and our female when nuts for the chicken flavour.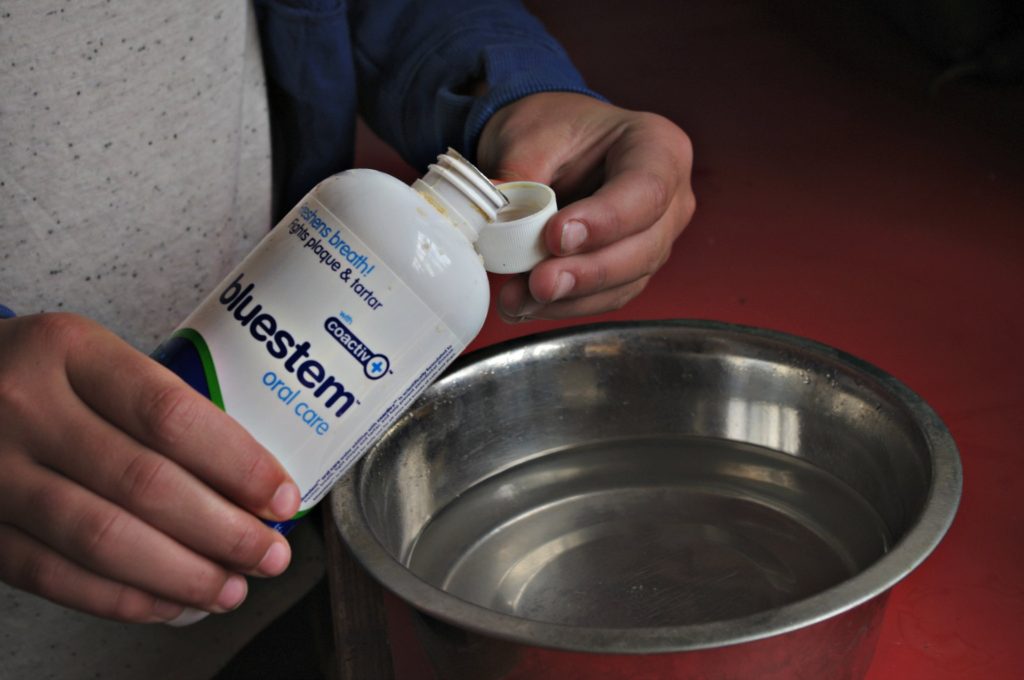 And even though our dogs are nearing the end of their years, I still think it is important for us to give them the best of care until they get there.  We saw improvement in our pets gums over their use of the product, with no adverse side effects.
It may not have made our pets younger, but perhaps if they continue to live out a full, and long life, they will have more time to enjoy chewing on the things they love, without the pain of oral infections and loss of teeth.
You can purchase the  bluestem™ products ONLINE or at retailers across Canada.  And right now, you can use the promo code TRYBLUESTEM  for 20% off your online purchases!
This is a sponsored conversation written by me on behalf of bluestem. The opinions and text are all mine.