Summer time on the farm means all sorts of wonderful things.  Late sleeping, sunny days on the sailboat and warm swims in the lake.
Add to that the buckets of fresh fruit and vegetables we pull out of the garden, and you have one happy farmer.
One thing it doesn't offer to us, is a "vacation" from real life.
Running a farm is a full time thing, even if it is just a hobby farm.  To head out of town and leave it for the weekend takes weeks (or months) of planning.  Chicken sitters, dog wranglers and someone who can sparingly water the garden every single morning.
So, since we don't escape, people come to us.
Luckily we live on an island that is a haven to tourists, in fact our population DOUBLES every summer due to travellers and visitors.
But how does one busy family manage this onslaught of visitors?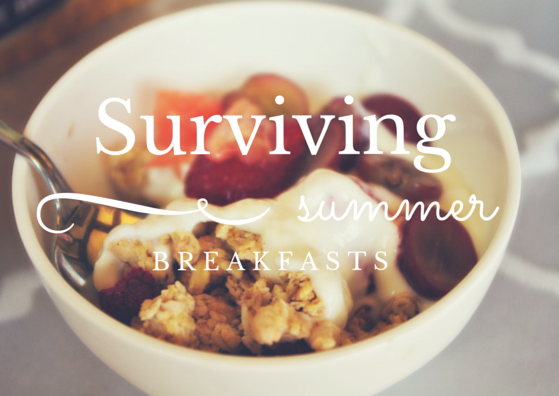 Check out my video to hear my 4 tips for keeping breakfast easy AND affordable when you have a constant stream of guests in the house.  A few great ideas for delicious breakfast ideas that WON'T break the bank (or take up ALL your time preparing them)
Jordan's Cereal is one of these easy options, and something every breakfast table should be dressed with when you are feeding a crowd!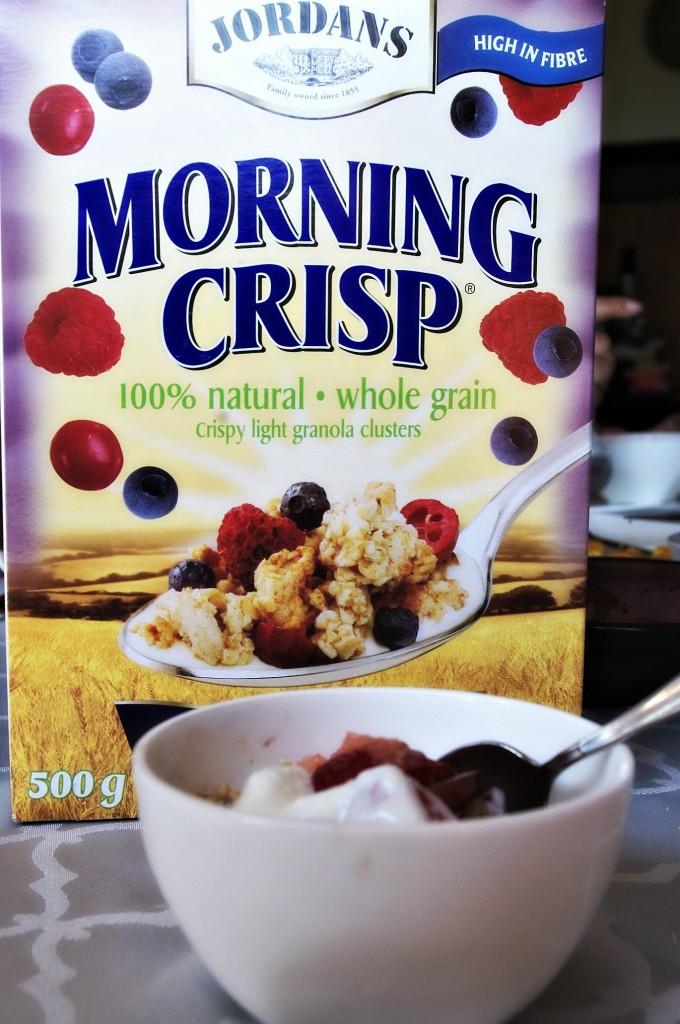 Not only is it great tasting for the WHOLE family, it is also non-GMO with 100% All-Natural Whole grain ingredients, no artificial flavours or ingredients and no hydrogenated oils and sweetened with raw cane sugar.  Sounds like a win-win-WIN in my books.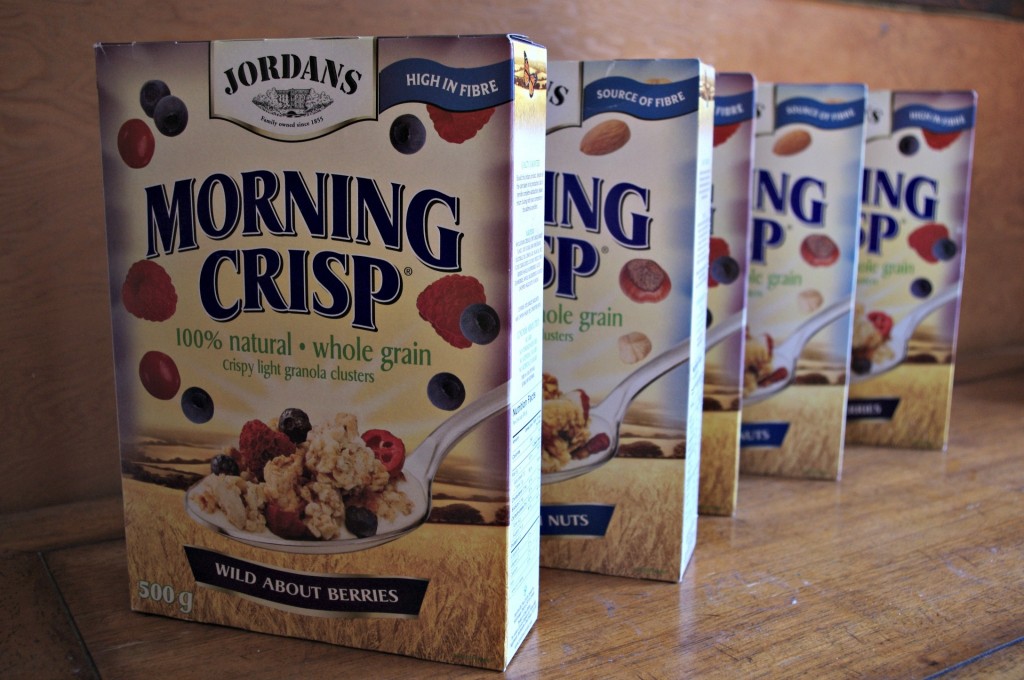 With two great varieties, you can have it over fresh milk, or even mixed with fruit and yogurt (that's how OUR family likes it) and it will give you exactly what you need (lots of energy and VERY LITTLE DISHES) to get on with your busy day!
Whether you are feeding 5 or 50, having a variety of options on your breakfast table is the sure way to please EVERYONE. . .  and by doing the prep work BEFORE your guests wake up, you may even have time to sneak outside for a cup of coffee in peace!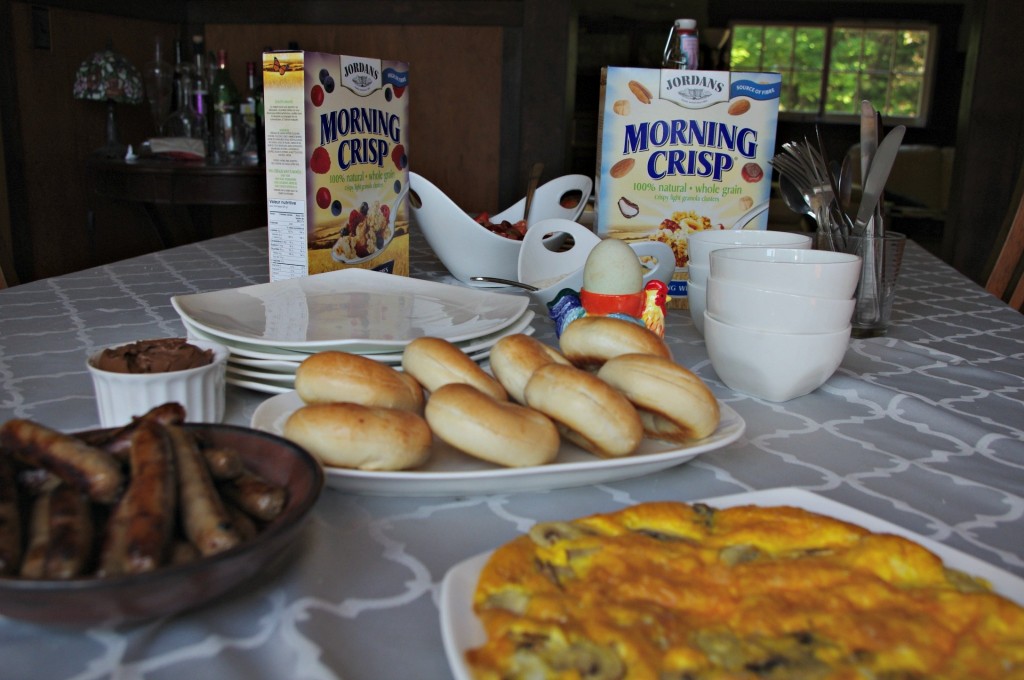 Summer is all about long days, and amazing adventures, all mixed in with a little relaxation!  Don't over think your summer breakfast, just keep them simple so you can enjoy these limited beautiful days.
Check out the Jordan's Facebook page and then enter to win 2 boxes of Jordan's Cereal below.  Please note the contest is only open to Canadian residents, over 18, excluding Quebec.
While you can enter across multiple blogs, you can only win on one.
"Disclosure: I am part of the Jordans Morning Crisp Cereal Campaign with Influence Central and I receive special perks as part of my affiliation with this group. The opinions on this blog are my own."