Through my adventures of cheese this spring I have been able to explore a few varieties I would not normally have picked up at the market.  Stracchino cheese, being one of them.
Stracchino cheese is a soft,unripened italian cheese.  At first I was thinking it was like a bocconcini, but the first taste told me otherwise.  I wasn't sure the best way to use it, or how well it would melt, but charged ahead anyway.
I did a simple hardboiled potato, and then pan fried the chunks in a hefty dose of olive oil, rosemary and crushed garlic.  Salt and pepper to taste, and a hefty covering of chunks of Stracchino cheese before I served them to the table.
The only problem, I should have used more cheese.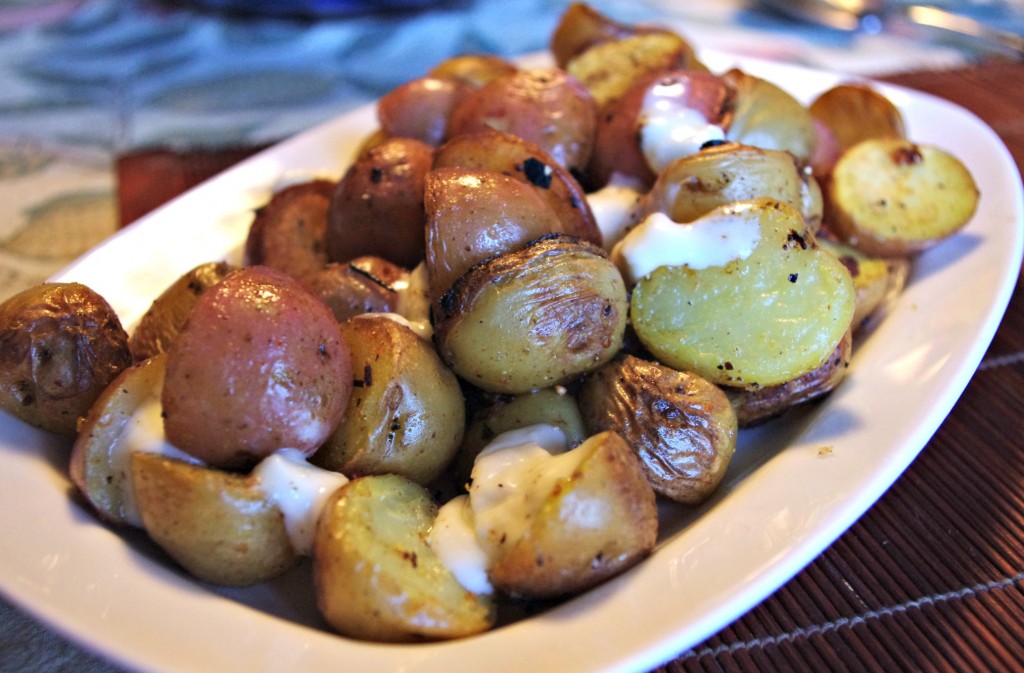 The Stracchino cheese melted perfectly, much like a cheese you would put on poutine.  Gooey, and solid, but so creamy.  The perfect topping to potato!
Next time you hit the shops, pop a tub of Stracchino cheese in your basket!