Ever since I was a little girl, Hawaii has been a very special place for me.  The lush landscape, beautiful scenery and warm waters hold many special memories for me to this day.  The history of the Polynesian people, the dancing and drumming captivated me as a child, and I still dream of the day I can share it all with my children.  And then, thanks to Disney, I could!
Disney's movie Moana stole my heart the instant I saw the opening scene. A movie about a culture I love, scenery that makes me swoon and music that will get you up and twirling, all in a wonderful heartwarming story about a girl, searching for herself and trying to save her people.
While not exactly set in Hawaii it is very reminiscent of my memories there, which certainly are wonderful.  Moana's story is compelling, drawing you in and making you a part of her adventures. A headstrong young woman, drawn to the water from an early age, she defies her father, the Chief and ventures out beyond the reef to save her people.   Along the way she encounters various humorous characters, each giving Moana the opportunity to learn and grow.
My kids loved the movie, the music and the characters.  I loved the opportunity to share with them a culture I have always loved, and conversations about following your heart and doing what you know you can do and not just what people tell you you can do.
And of course, the rooster. Because…… ROOSTERS!!!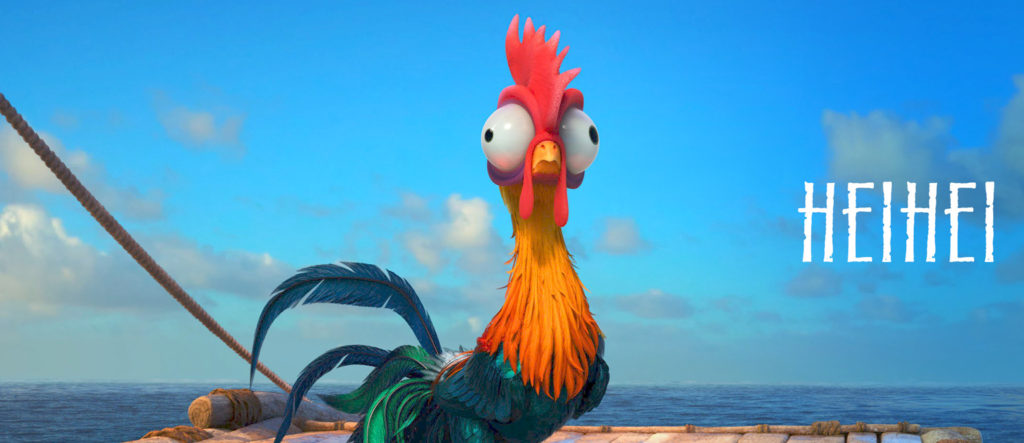 Win your own copy of Moana and lose yourself in the luxurious and powerful story of a girl following her heart to save the people she loves. Enter below, contest closes April 10th. Open to residents of Canada only.