As we are nearing our second decade of marriage, my husband and I are putting more time and effort into building OUR relationship, away from the kids, which is what led us to spending a few days in the Sonoma County, California for a romantic night away at the AppleWood Inn.
We have been trying to make time together a priority, focussing on building up a next level of relationship that respects all the changes we have each gone through in the last (almost) 2 decades.
So we jumped on a quick flight down to San Francisco one Sunday afternoon for an adventure.
We grabbed a rental car, and soon found ourselves driving the hour and a half through a sunny California afternoon north of Sonoma, to stop at a small town Guerneville, California in the Sonoma County.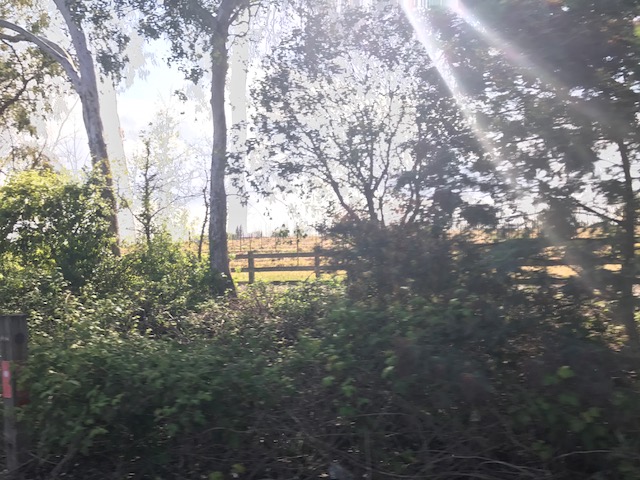 Where to Stay In Sonoma
Tucked in the middle of more wineries than one could count, the beautiful red wood forests and the rough, wild ocean coast, Guerneville is a small village, will fantastic eateries, and quiet streets.  An old "surfer, draft dodger" town, it carries the cool kind of vibe you only find in west coast spots that are a little "out of the way".
A short 2 min drive out of town is the AppleWood Inn Bed and Breakfast.  A Luxury B&B on the Russian River, so beautiful that we felt indulgent staying there, but also quaint enough that we felt comfortable, like visiting good friends at their home.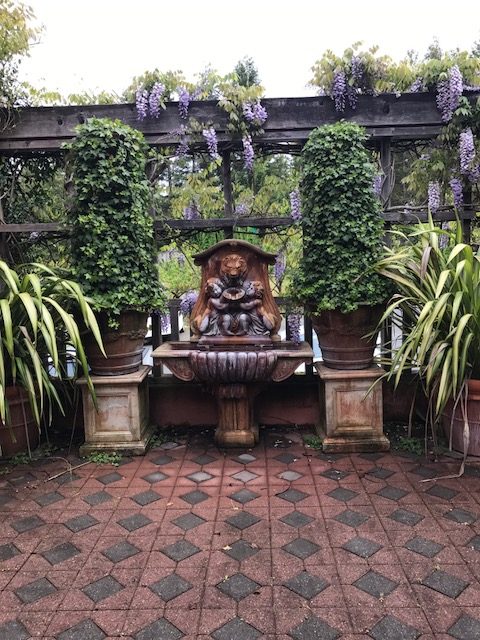 The grounds were beautiful, from the courtyard, to the gardens, to the swimming pool, and original property home with grand breakfast room.  The onsite restaurant with a beautiful interior (perfect for a wedding or celebration if that's what you need) serving up a delicious pre-defined 2 course breakfast menu to guests each morning.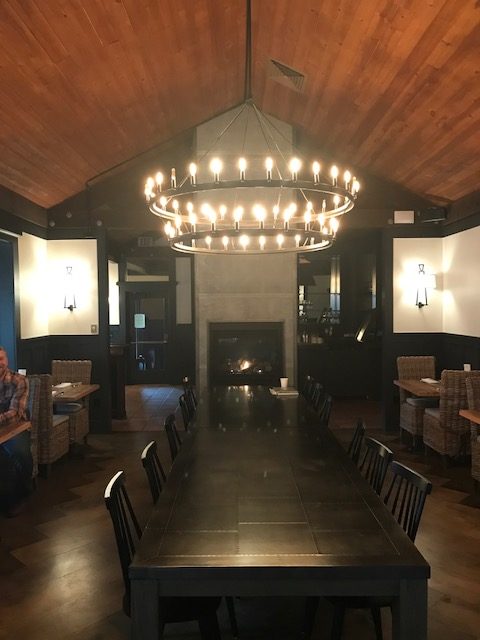 Of course for us, it is more than the location, it is how it is run.  The team at the Applewood was passionate about its grounds and to ensure that sustainability was always a focus.  From the beehives to the massive gardens with fruit trees and the solar fields that power the resort.. we were not just impressed with their commitment, but touched by their love and respect of the area around them.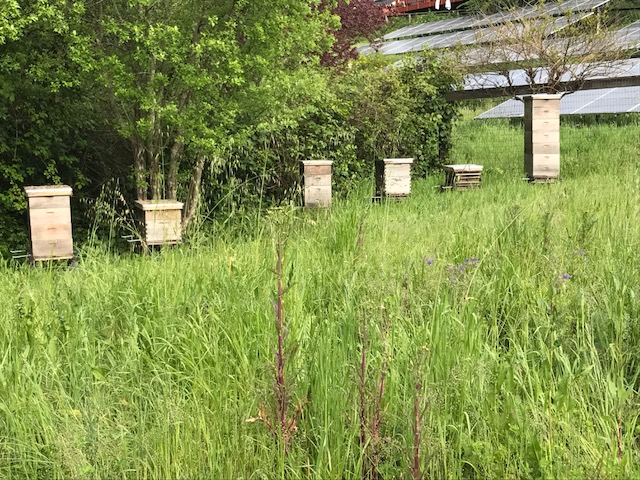 Where to Eat in Sonoma
On our 2 day excursion, we were concerned we wouldn't find eateries that provided the quality, organic food we were used to living on a farm.  Each day at home we are eating out of our garden, or purchasing local meats and produce, and this is always something we want to maintain, even when we travel.
We were thrilled with the choices, when even the smallest spot we find is serving local crab, with fresh ingredients.
We were overly impressed with two amazing spots in the Russian River Valley.
Boon Eat+Drink is a local Guerneville restaurant, cozy and neighbourly, with local food, and fresh ingredients.  Fresh Halibut, Flash Fried Brussel sprouts, and and Panna Cotta that will make you weep.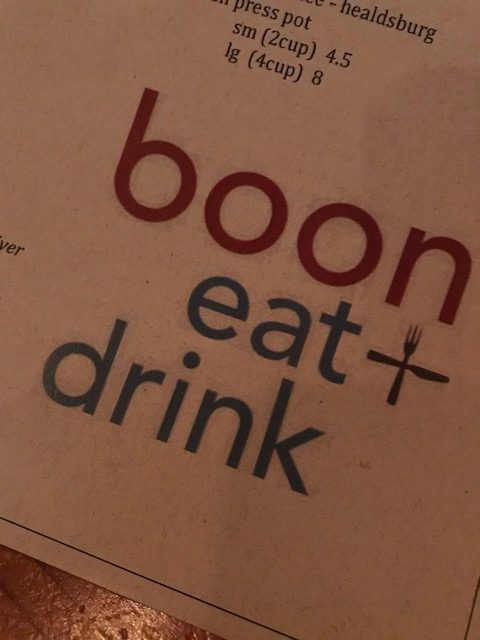 Just outside of Guerneville, off the main Cali highway is a spot called Windsor, Sonoma County. Filled with antique shops, and little stores, it is the perfect place to wander an afternoon.  The sun was shining when we stopped into KIN Restaurant, and elegant building across from the town park. The food was amazing, fresh, local and filling.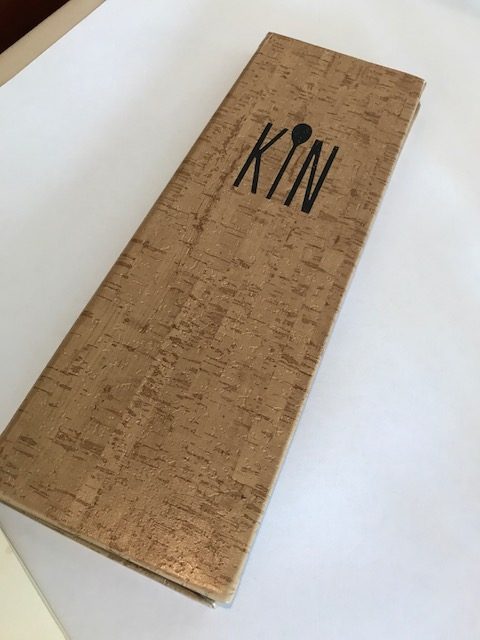 Where to Wine Taste In Sonoma County
You have no shortage of wineries to choose from as you drive the winding roads of the Russian River Valley.  The area is well known for its Pinot Noir, which, since it is my favourite, I was thrilled to find out.    We enjoy a good large winery wine tasting, but there is something to be said for a more intimate experience.  We connected with the owner of KSquared Cellars and were lucky enough to sit with Andrew and not only hear his story and starting his own winery with the goal of spending more time with his family (something we can totally connect to) but also the journey of his wine making. His passion for his creations was apparent, and you could taste his commitment to his label with each glass.    We highly recommend reaching out if you will be in the area, or adding your name to his Wine Club list… so you too can experience his passion.
And yes, we highly recommend his Pinot! 🙂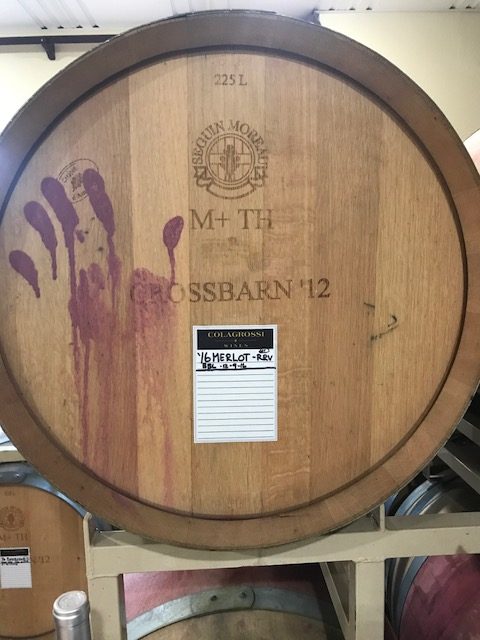 If Bubbly is more your style, IronHorse vineyards is set upon a beautiful hill overlooking the valley.  A beautiful selection of Bubbles, as well as reds and whites await.  The experience is less intimate, and more "paid tasting" with a focus on sales… but the mediterranean feeling of the vineyards can definitely put you in the mood to enjoy a glass.  All this place needs is a wood fire oven and some fresh local pizza…
Of course, part of the pleasure is exploring on your own.  You can grab a winery booklet from your hotel, and follow your trail as it leads you down a tasty path.
An Extra Day In Sonoma
If you are lucky enough to have an extra day, we recommend driving WEST to the coast.  The drive TO Bodega Bay from Guerneville is one of the prettiest drives.  Reminding us of Wales, Scotland and various English countrysides. Little townships popping up along the road, and the most amazing fresh crab sandwiches waiting for you at the end at the Spud Point Crab Co. (Get two, trust me)
The beaches were wild and beautiful, soul filling.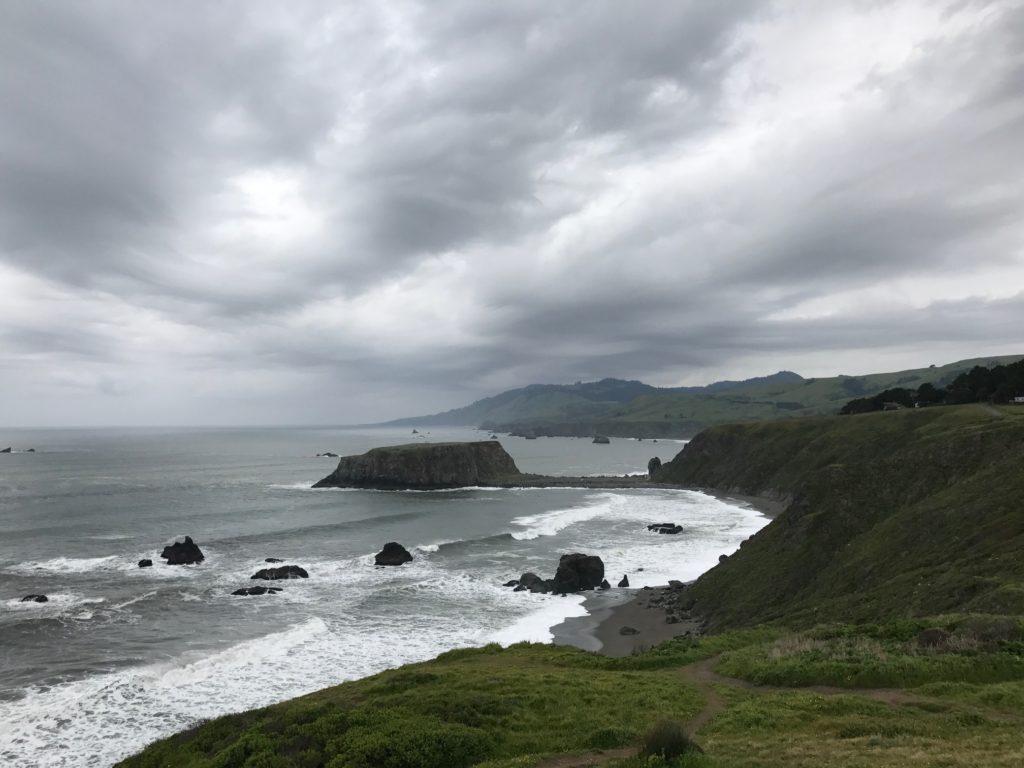 Our two day trip ended up with us back in San Francisco, making our way home, a checked bag filled with a few of our favourite wines. Hearts happy, and bellies full, and confident that we were one the same page in life, passionate about beautiful food, amazing locations and quiet moments, everything we had found in the Sonoma County.