We recently had a "whirlwind" trip to San Francisco, California, with only 2 days to get full exposure to the city.  Doing San Francisco in 2 days is challenging, and while we left wanting MORE, we felt we had hit the most important parts and gotten a taste of the city that satisfied us.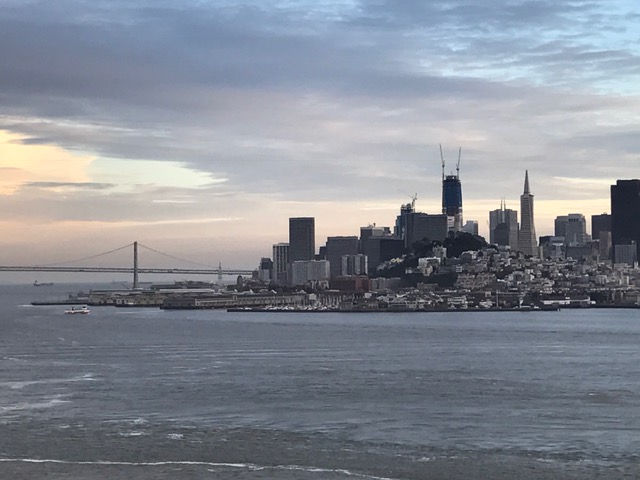 First off, why would anyone want to do San Francisco in 2 days?  The reality is the city is expensive.  A hotel in the city is painful and food is expensive, but the city is well worth it… it just may not be affordable to do a longer visit there.
But, you can still get it done, on budget, and quickly by following our route.
How to see San Francisco in 2 days
Day 1. Overnight in Monterey
Monterey California is just under 2 hours out of San Francisco, and easily 1/2 to 1/3 the cost of a hotel in the city. A beautiful little sea-side town it is a great place to crash for the night and wake up for a quick breakfast before heading up to San Francisco.
We stayed at the Hyatt in Monterey (Hyatt Regency Monterey Hotel and Spa on Del Monte Golf Course) . At under $150 a night, it was a very affordable, and comfortable stay.  They have a small, but useful workout space, and a pool and a hot tub that are perfect for working out the kinks of travel.  The resort is HUGE so I can't imagine they sell out often, and there is on site food variety for hungry travellers.
San Francisco Day 1 Drive, And Alcatraz
The drive from Monterey to San Francisco is BEAUTIFUL especially if you take the coastal road (which I recommend)  It will also help you avoid the San Fran traffic.  We had a car rental that we were dropping off at Fisherman's Wharf, so it was an easy journey through down, with a stop off at our Hotel to drop the bags.
Hotel recommendations are challenging in San Francisco. Budget wise, we didn't want to spend too little and end up miles out of town and worried about bed bugs, nor did we have a huge budget that would put us in the "thick" of things.  We ended up at the da Vinci Villa, San Francisco , after having booked on Expedia. The hotel was in a good location, a few blocks from Lombard (the curvy) street. We were able to walk 1 block uphill and have a selection of great restaurants for dinner as well.
After ditching the rental car at Fisherman's wharf, we had 2pm tickets for the "behind the scenes tour" of Alcatraz.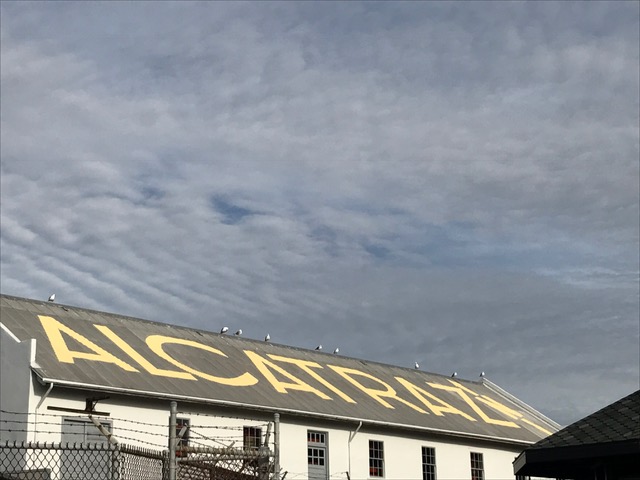 We HIGHLY recommend this tour vs the day tour, or night tour. It is only available Thrs-Monday, so make sure you plan your trip, and get your tickets early.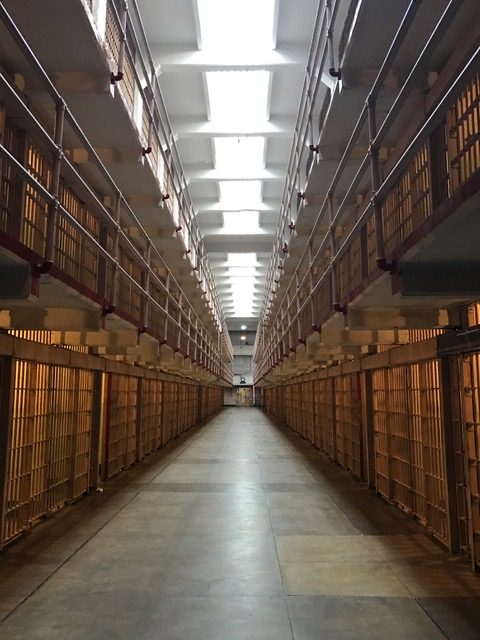 There are only 40 tickets available for the extended tour, and be sure to bring your camera as the photo opps are amazing!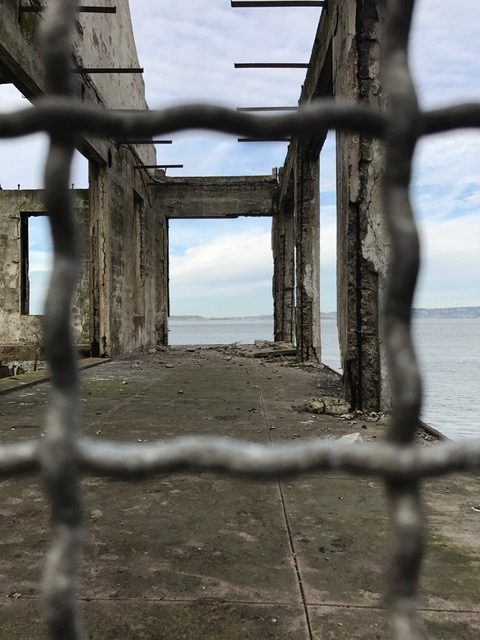 Don't forget to check out the sea lions on the pier as well!  Smelly, but wonderful.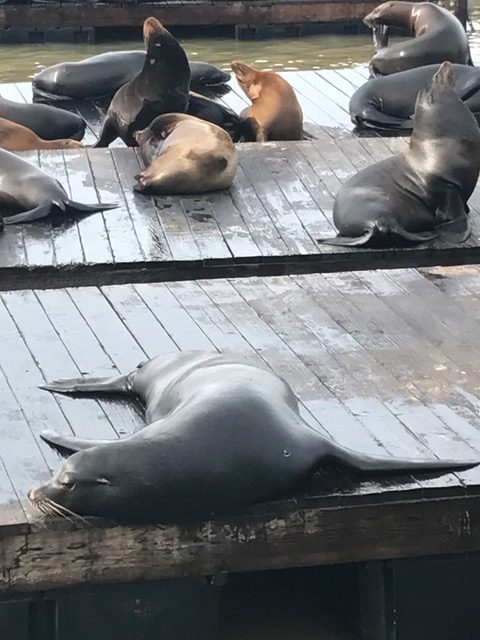 The tour will drop you back at Fishermans wharf about 7pm, just in time for a late dinner. You can hit the wharf with Bubba Gump Shrimp and others spots, or grab an uber (of which there are MANY) and find a spot local to your hotel.  We aren't "nightlife" people, so we hit the hay ready for an epic day 2.
San Francisco Day 2. Walk The City
Our hotel had breakfast included, so we filled our bellies and stuffed our backpacks with a few apples for a mid-morning snack. Our first order of business was to grab an all day Trolley Pass.  We wanted to do time on the trolleys, and at 7$ a ride, we felt the $21 all day pass was the best option.
With Trolley Ticket in hand, we then grabbed an Uber across the Golden Gate bridge Vista Point.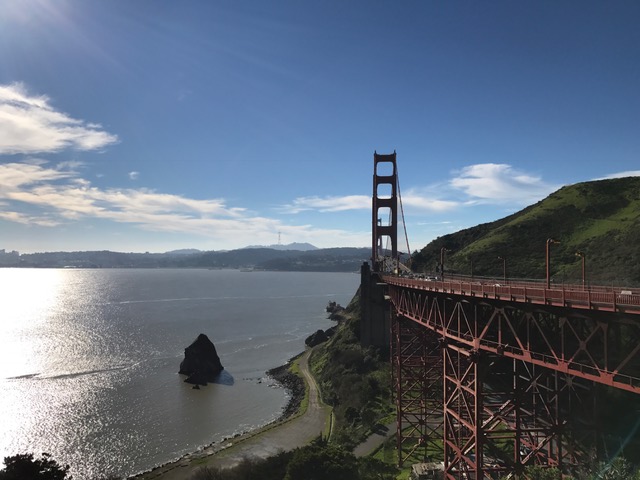 With runners a-foot, we trekked back across the bridge and through the parklands towards the Palace of Fine Arts.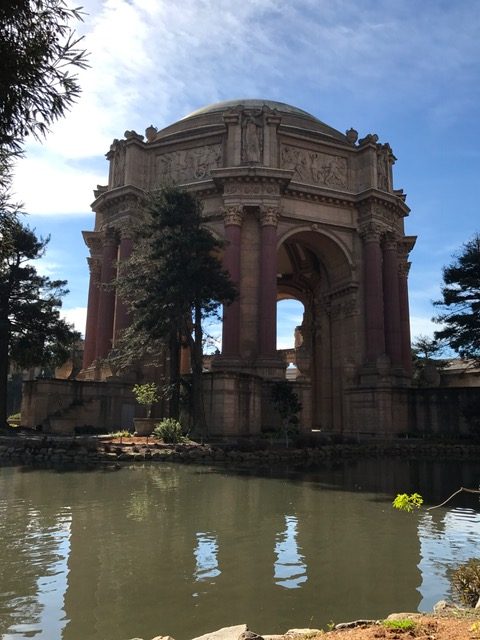 This is a long hike, about 4 miles, but beautiful. We went through Crissy field and then back into town.
Another quick Uber (seriously the BEST way to do quick travel around San Fran) brought us to the Trolley start point where we hung off the edge of the Trolleys and explored the city. Up, down, and all around, hitting down town, and lesser seen areas of the city, from the safety of our Trolley.  For us, this was about SEEING as much as possible, and the wiggley roads are the best.  Be sure to get off at Lombard Street and wander down the windy road, and hit Union square and the shopping district.
And the trolley museum is worth the time to wander through. It is free entry, and gives you a great history of San Francisco, the Trolley system, the earthquake, great fire etc.  Also a fun little souvenir shop if you are into that!
Dinner can be spent at any one of the amazing restaurants around the city, and a last late night wander of Fishermans Wharf is always fun. The buskers will be out, and the city shares its carnival type feel. Also, seeing Alcatraz from this vantage point hits home even more after you have spent some time there.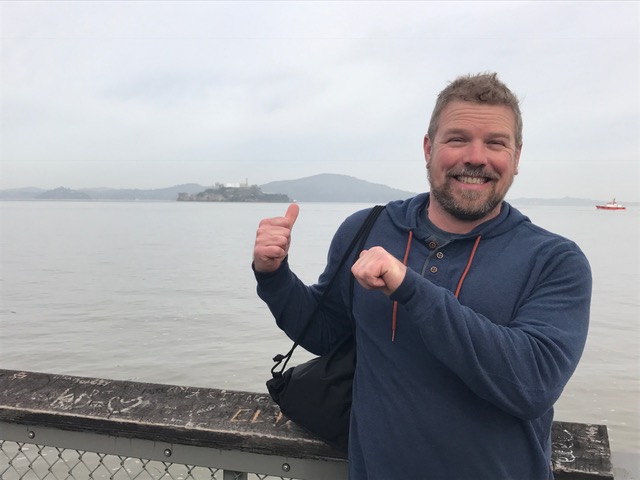 We closed off our day with full bellies, and a backpack of souvenirs for home. After packing in as much as we could into San francisco in 2 days, we had an early flight out the next day, and left with greater plans to explore the city by bike, and head north to Sausalito next time.  We didn't spend our money on many tours (outside of Alcatraz) or museums, instead decided to enjoy the city as its self, on foot or trolley, with the odd Uber ride to take away the pain.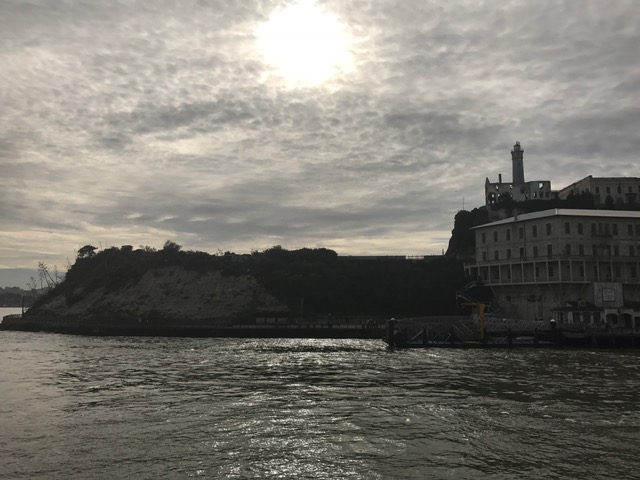 All in all it is one of our favourite cities in the USA, and doing San francisco in 2 days is completely manageable, and enjoyable (although you may get sore feet)