We have a saying in our family when it comes to tools… As long as you have the RIGHT tool for the RIGHT job, most projects are a breeze. Enter the Ryobi 18v Sawzall.
It is a lightweight reciprocating saw that works with the Ryobi 18V batteries.  For a sawzall the blade is somewhat short, but it does the trick in tight spots.    It has a quick charge and enough power to cut a 2×4 like warm butter.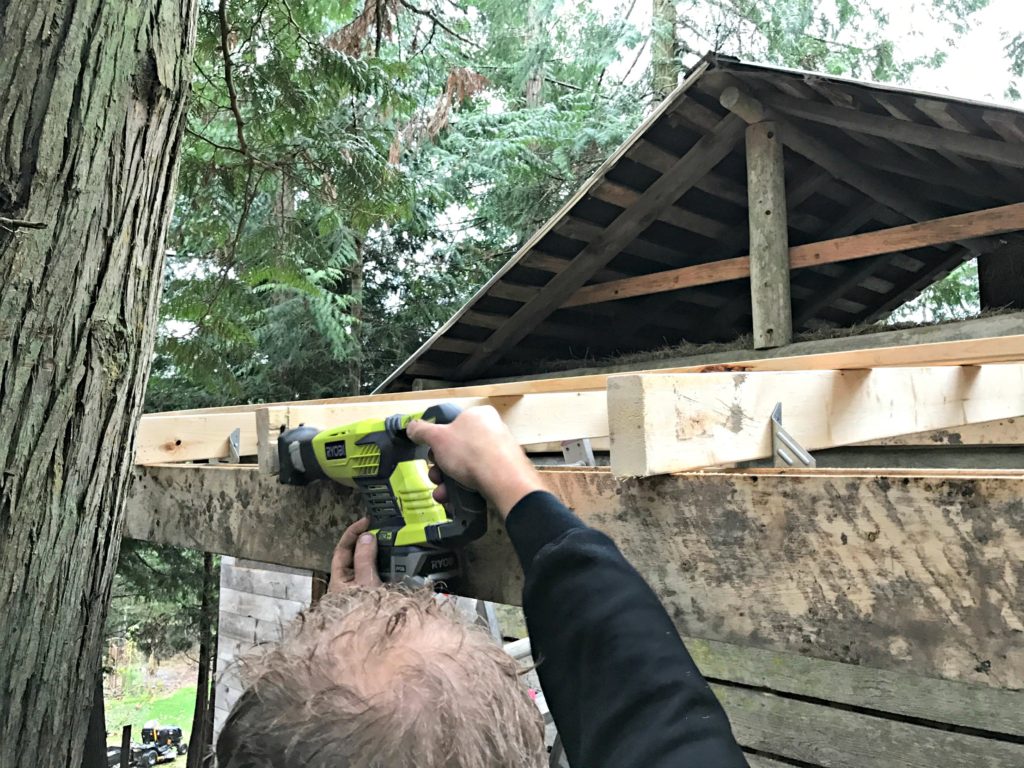 And by Lightweight, we mean light enough to work above your head, holding the sawzall steady through the cut.
And of course, for people who build "reactively" like we do, the Ryobi 18v Sawzall helps you get into those tight spots that you didn't plan for.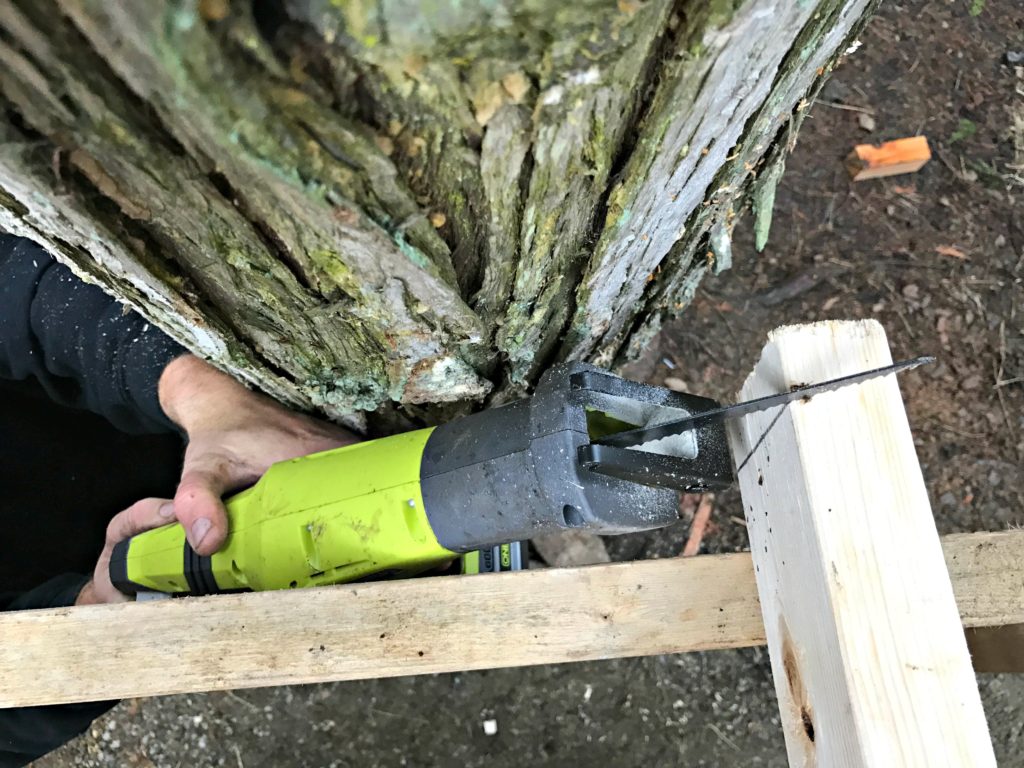 With its snub blade you are able to cut to a line, and work with your desired shaping.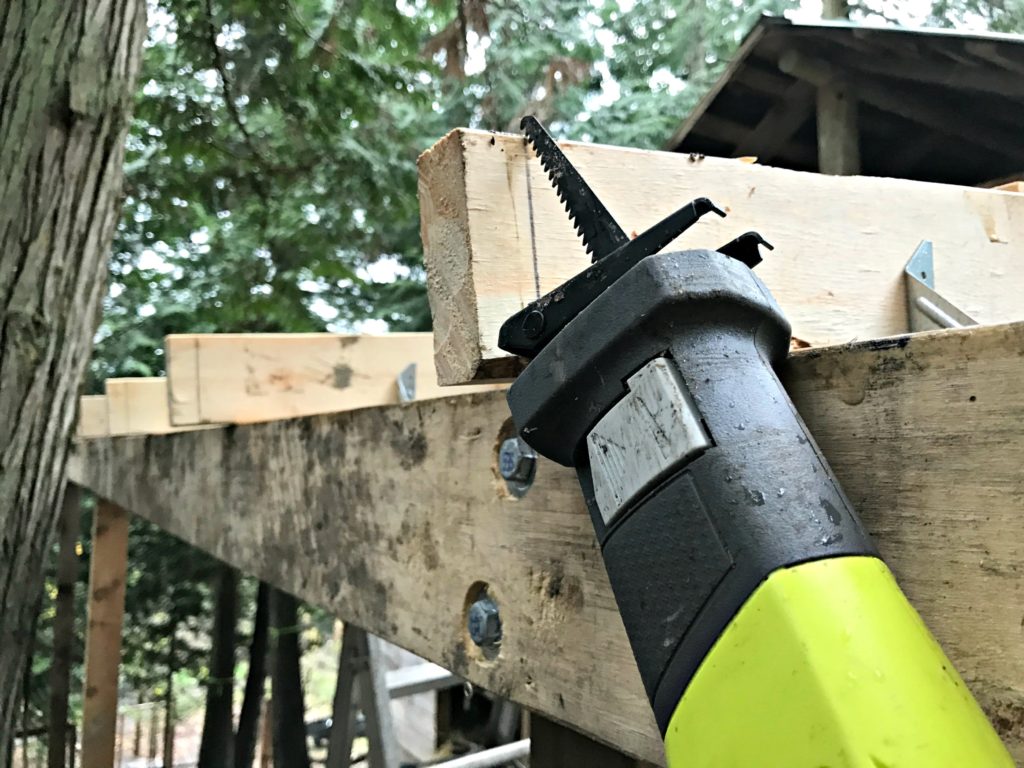 And if like us most of your work is outside of the "extension cord zone" you have to use the 18V systems.  (There are no extension cords that can reach to the back 40!)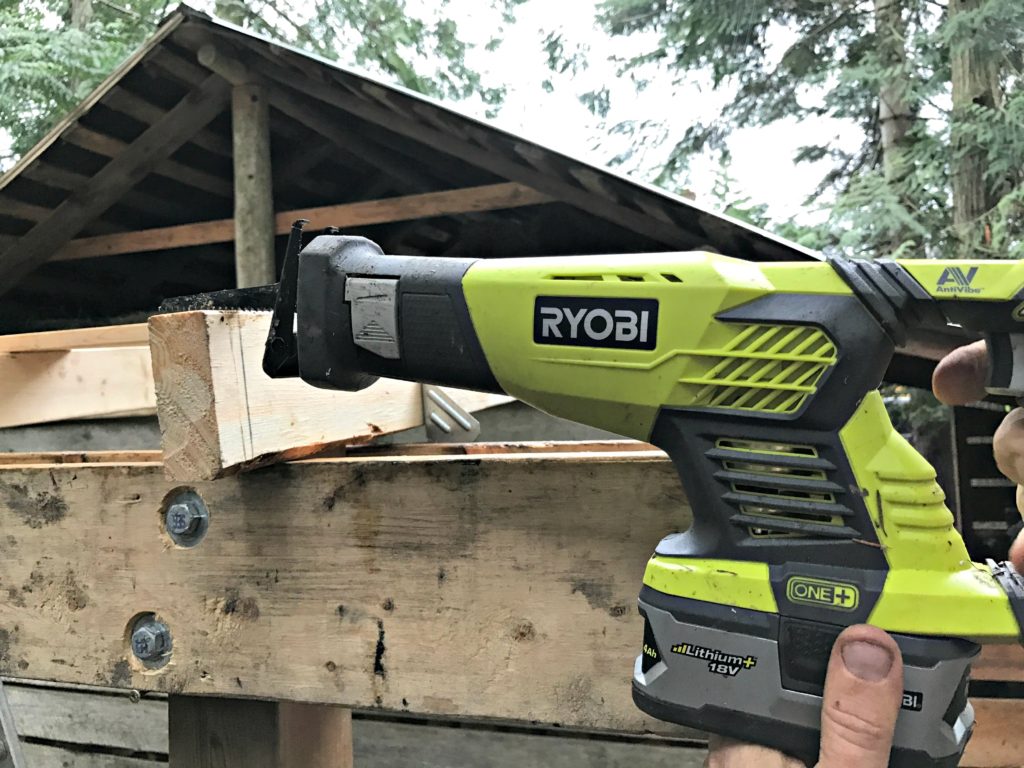 We are a sucker for anything that works with the Ryobi 18V charger. We stock it up and have access to our tools for the day.. fully powered and with enough torque to get the job done.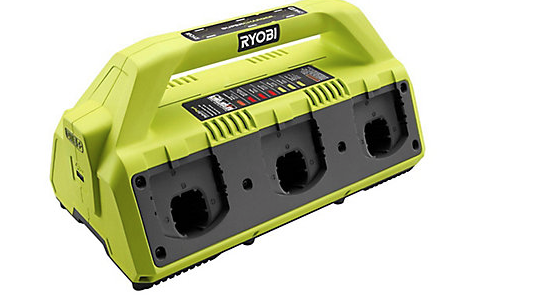 How to Best Use the Ryobi 18v Sawzall 
Demolition of existing structures
Trim off, and clean up on non horizontal wood and structures
Cut through of nails, trim protruding nails and screws
Non-horizontal curved cuts (fencing) etc
A million other uses.
The Ryobi 18v Sawzall  is definitely the "demolition" tool of choice in our house.   From ease of use and multiple applications, it can be the tool you need for a variety of projects.  Add this tool to your collection of "demolition" tools today and you won't go wrong.