Did you know you can BBQ a pizza?  Perhaps this is exactly what you need to spice up the remaining BBQ season?
Delissio not only has great suggestions for your meals, but they are also running a great giveaway from now until September 7th!  All you need to do is follow @Delissio on twitter and you will be AUTOMATICALLY entered to win a Weber BBQ!
Perfect for your next "BBQ Pizza night" if you ask me!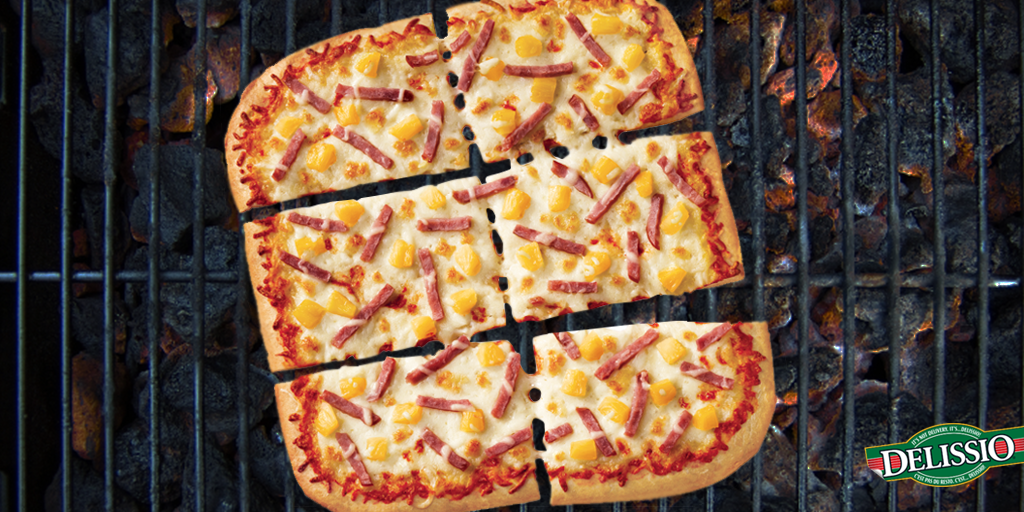 You can BBQ any Delissio Thin Crust Pizza on your gas BBQ by following the directions below, and check them out on twitter and facebook for fun suggestions how to change up their recipes!
Grilling directions:
Pre-heat gas barbecue to 375°F on medium-low heat.
Place frozen Delissio Thin Crispy Crust pizza directly on the grill.
Close lid and cook for 8 minutes, rotate 90°, and cook for an additional 4 minutes or until cheese is fully melted and crust is golden brown.
Let stand for 2 minutes before serving.
*Note: Instructions are for gas barbecues only. Do not use charcoal barbecues. Do not grill pizza with raw meat or use unclean utensils.
Share some of your #HalfwayHomemade Delissio Recipe ideas with them as well! I am sure they would love to hear how you enjoy your BBQ pizza.