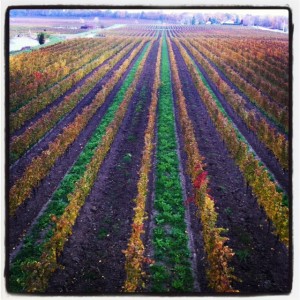 My hubby has always dreamed of owning and running a vineyard.
Unfortunately  we do not have the millions needed for investing, nor the wine experience to actually do this.
And, we would drink our profits.
All of them.
I am sure of this!
To balance our dream with reality, we did end up living close to three beautiful vineyards ( we love those rolling hills covered in vines, and the awesome climate that accompanies the growing season)
During my BlissdomCanada weekend I participated in a Wine Country Ontario excursion. We visited the amazing Flatrock Cellars and Good Earth Vineyard as part of our tour and all those dreams came right back.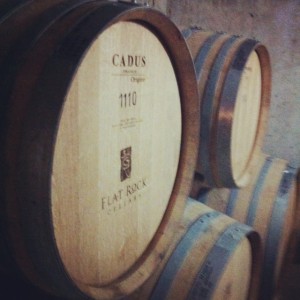 This weeks post is comparing living nearby vineyard spots. I am not thinking any of us can afford a vineyard, but heck, maybe if we live next door to one they will give us free wine?
Ontario – Near St. Catherines, Backing onto the Rockway Glen Estate Golf course & winery!
This little beauty is a tidy 3000 sq. feet on an acre and a half. You overlook the vineyards and I bet you could sneak across, snag some grapes and make some grog in the basement!
Okanagan, BC – Summerland. Close to Sumac Ridge Winery (yum!) Lakeside living and close enough to hit the slopes of Big White or Apex in the winter!
Or you can go all international on me and live in the Provence district in France. I have friends currently taking a `gap` year in Avignon (close by) and their kids are loving school and the whole family is settling into French life!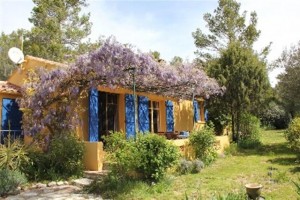 I think the whole point of this is, even if you can`t have the expensive, no holds barred, money is no limit dream, you can still get what you need. Maybe, like us you are drawn to the lifestyle and pace that seems to surround vineyards (and the funny bicyclist  teetering along on their wine tours) I love living in a tourist haven. .  . why wouldn`t I want to spend every day in a spot people save up to visit.
So, I leave you this week with an urge to explore. . . to use finances as a restriction to change!