Throughout my life I always brought the dessert. It would take days of preparation and planning, and cause me to have to baby the dish as I transported it to whatever dinner party we were attending.
But the response was always amazing. We would sit and savour our glass of wine, and the beautiful treat in front of us, after filling our bellies with a fabulous meal. We would catch up with old friends, and spend this quality time.
And then, we had kids.
And our social life seemed to just vaporize.
We were still invited out, and I was still asked to bring a dessert, but over time the pressure became too much, the planning too extensive and we would decline invitations because it was so much trouble to attend.
Years down the road, our kids grew up and things like making dessert became more manageable, except our life had changed. We had moved rural, and our hours were more sparse than ever.  Between managing the farm, driving kids to sports events and social clubs, we had to sacrifice too much for an outing.
Until we realized that we have everything we need to enjoy girls nights, boys night or family nights at home. That these "special moments" are actually every day moments that should be enjoyed. That no amount of planning, or preparation or polishing will make a girls night special, it is the people you are with that do that.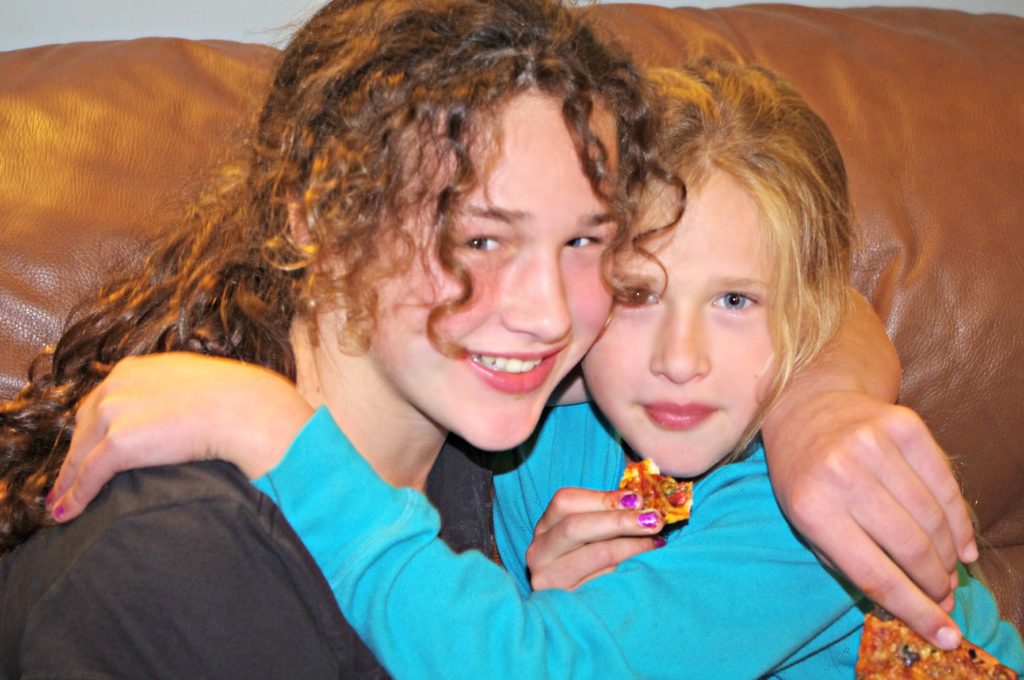 As I let go of my expectations for special events, I found them everywhere.  I cherished those moments when we would just "give up" and submit and create a beautiful afternoon just by cancelling all the things on our list.
It is making a Tuesday night a girls pizza and movie night since the boys were out late after a trip to town. It is tossing some frozen pizza's in the oven, and chopping veggies and donning jammies…and making it a special memory, instead of an "event".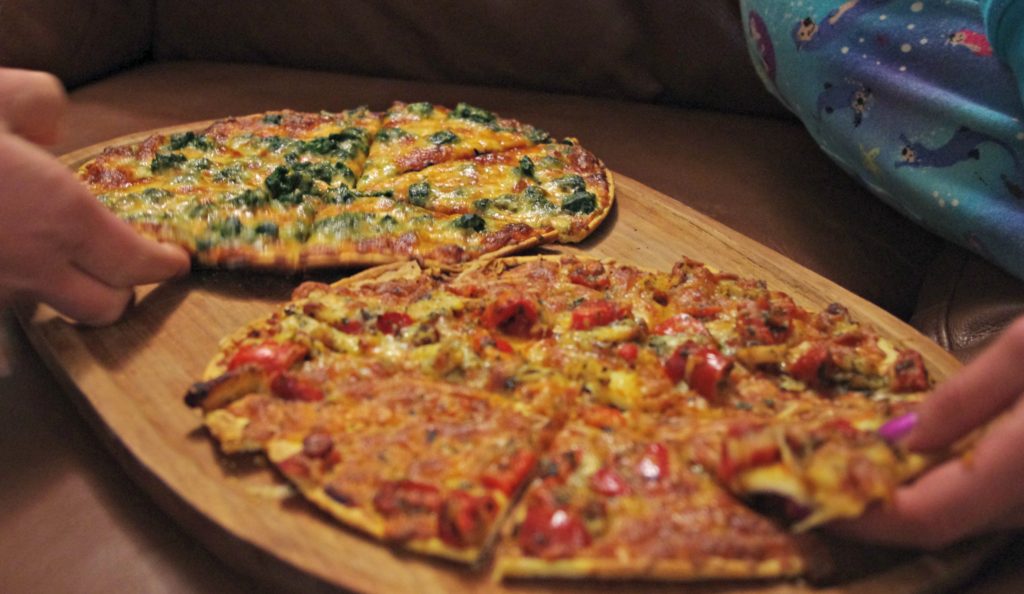 It is responding and reacting, but it is also planning for this type of spontaneity.  Preparing to be able to stop and enjoy moments as they come up, and dropping the high expectations without having to sacrifice the enjoyment.
We keep a selection of Dr. Oetker New and Improved thin crust pizzas in our freezer for spur of the moment girls nights. The crust is thin, and the toppings are full of flavour. Our girls LOVED the Oven Roasted Chicken and Pepper, while I was partial to the Roasted Vegetable & Goat Cheese.  Those tasty little chunks of cheese were so good, and really do make the Ristorante Ultra Thin Crust really taste authentically Italian.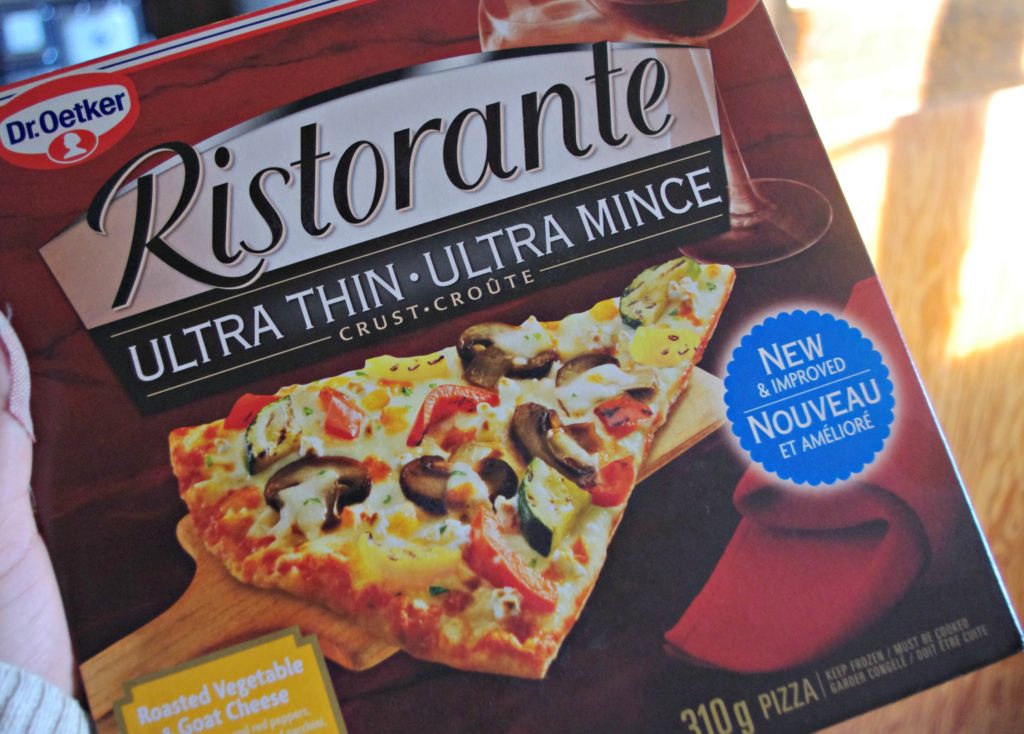 They come in a great selection of flavours, shifting away from the average "cheese" that makes even the most casual evening in feel special.  From Capicollo to Spinach & Provolone, to Roasted Mushroom and Garlic, they can be a meal of themselves or a side to other tasty treats.
We paired ours with a fresh plate of veggies and dip (simple, but we are all suckers for them) and found our classy side with a custom candy plate filled with all the treats we love.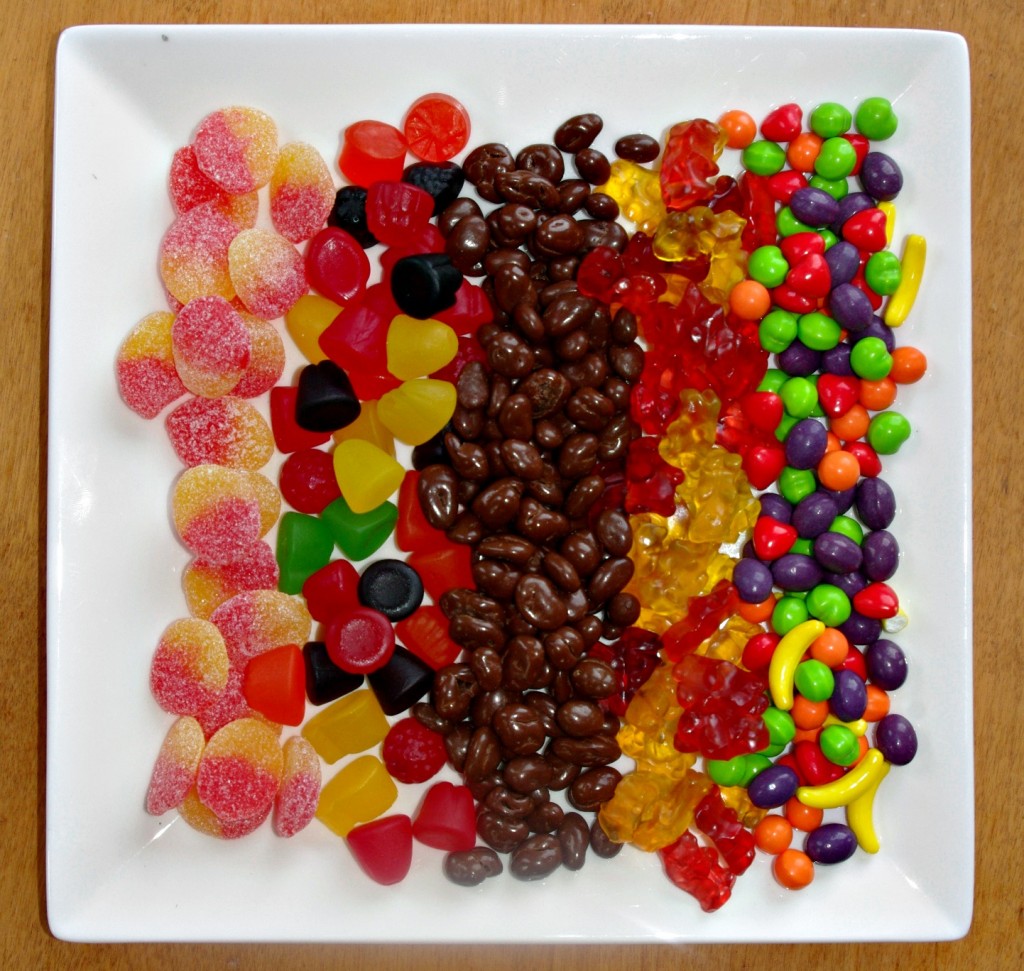 Add to that a fire crackling, and Gilmore Girls on the tv, a "casual night in" became a time for me to connect with my girls, chat about their days and just "be" without the fuss, or the clean up of a bustling meal time. A nice bottle of red wine for me, and some special sparkling juice for the girls, and our comfy evening becomes something special.
Of course, we can still "fuss up" if needed, but I find these special, simple moments that we are able to do are the ones that mean the most, not just to me, but to my daughters as well.  Stocking our freezer and pantry with easy ideas like the New and Improved Dr. Oetker Thin Crust Pizzas, make it easy for us to "be spontaneous" when we feel the urge.
And with such an easy meal, it helps us really focus on what matters, the people around us.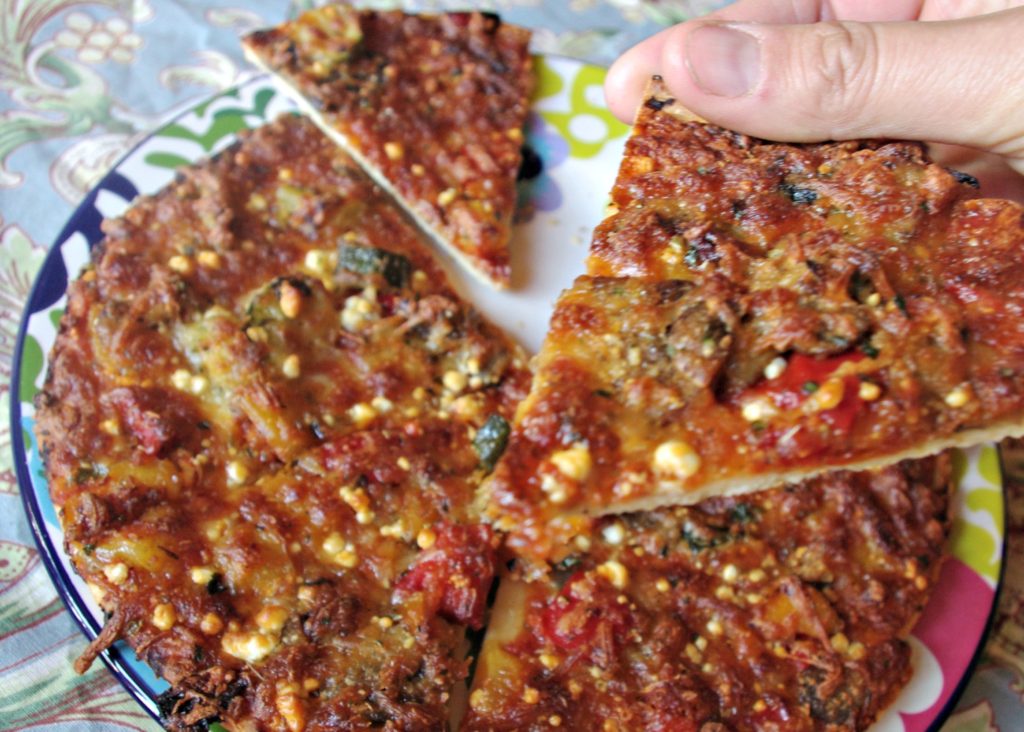 "This blog post was sponsored by Dr.Oetker but the opinions are completely my own based on my experience"