Oh the days when you are able to mix work with pleasure, even when you work in an industry where the frequently collide.  We just spent 2 days in beautiful Kelowna, BC, all under the guise of "work" (i.e.: thats what we all told our hubbies)
Now, we DID get work done, but honestly we had so much fun I can hardly remember the productive moments.
Our whirlwind trip started with a stay in one of the suites at the Delta Grand Hotel.  Three bedrooms, 2 bathrooms and a fridge (to keep the Okanagan wine chilled to perfection)
Even with a flight delay of 5 hours because of fog, we hit the ground running heading straight out for a pub lunch, and a full disclosure conversation to get every one in the same headspace.  With the sunshine streaming in it was a perfect day to crack open the strongbow and enjoy the pub experience while the lake glittered back at us.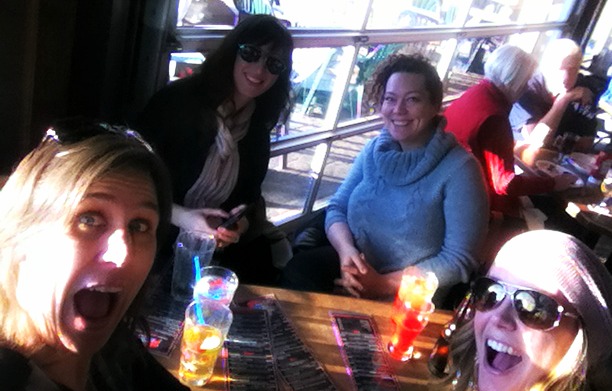 Shopping, laughing and eating… and work of course. So much working.
Beautiful breakfast at the Bread Company (OMG) and then out to explore the history (and culinary creations) at the Hotel Eldorado.  Amazing views (especially from their rooftop deck) and to DIE for seafood chowder, again all set in streaming sunbeams with the lake within reach.
And then the magic happened. Through personal connections we had a moment to explore the Okanagan Spirits Craft Distillery.  One of those moments in my life where I knew that the jealousy from the hubby may outweigh the awesomeness of the experience (thankfully the room had a few "souvenirs" I could bring home to the man to soften the blow)
I love when business and passion meet, and after spending a few hours in the care of Tyler (the owner) and his creations his love of his product was apparent.  Passionate about true BC Spirits, and the in supporting the fruit industry in the OKanagan, the taste was apparent in his liquors.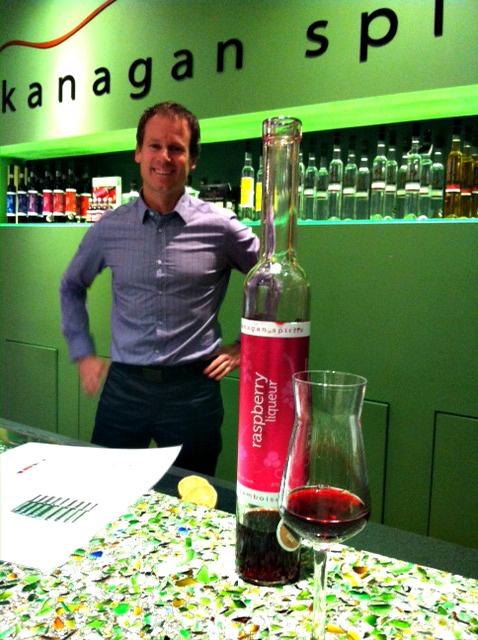 Gin, Vodka, liquors, brandy and more… including a tasting of his sell out Single Malt Whiskey (oh hubby, I am SO sorry).  We had a full exploration of this amazing business and our tastebuds had their minds blown (and yes, tastebuds DO have minds)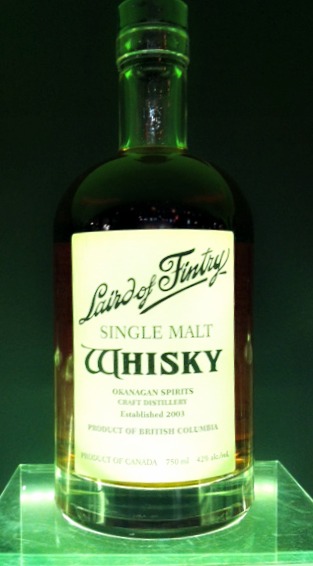 Dinner came after, and was a whole other earthy experience. RAuDZ had us eating warm olives, plates of mushrooms and juicy burgers filled with local ingredients. I wish I had a picture to show you, but it was all about the devouring not the posing that night.
We had about 36 hours in Kelowna and I feel we experienced the best it had to offer, touching on the local, the home grown and the hand made and with our bags filled, we took off home.
We did work, and we did play and with great friends we found that sweet spot where the two blend together.
If this whiskey (or any of the other Okagangan Spirits) made your mouth water- sign up for their email list, and check out their site.  They have free shipping when you order 3 or more bottles on line (OMG YES!)