My eldest daughter was always considered by many to be the "angel baby".  She slept through the night early on and fed like a dream.  As she grew up she was the kind of child that got our childless friends excited about starting a family.  She would play by herself for hours, and I remember once being called into school when she was in Kindergarten, her teaching complaining that her "attention span" was too long and she wanted to finish projects before moving on to the next activity.
Then her little sister came along.
Where her big sister breezed through things, the little one was challenged, struggling and stubbornly refusing to make it easy.   She was a fussy baby, and joyful but tiresome toddler, but she had this sparkle in her eye that kept us all wrapped around her finger.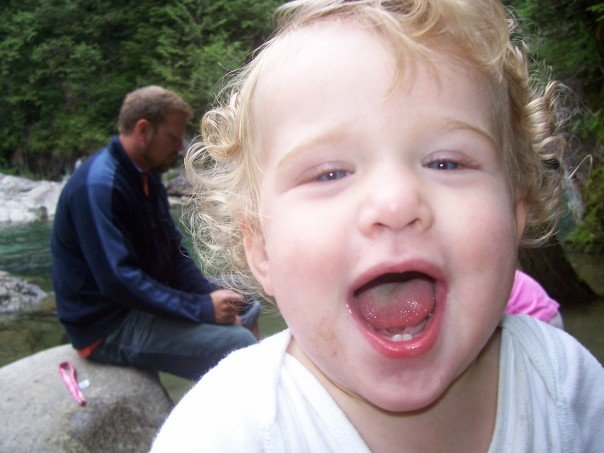 As she grew into herself, she would either fully click with something, or take her time finding her fit.
She fell deeply and madly in love with sports, and will play until long past dark if we let her.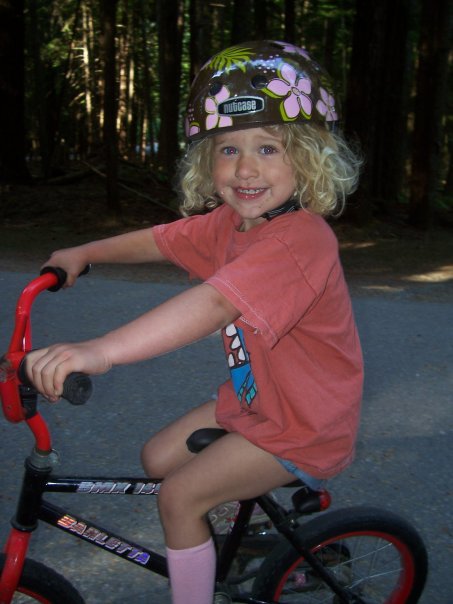 She is ALWAYS game for activity. Always. She would pick outside in the rain, over inside any day.
But unlike her sister, she struggled to find her love of books.
I have always been a dedicated reader. A book is always in my bag when I travel, and things got so bad when we would take a vacation that my husband would dedicated days "NO BOOK DAYS".  My eldest daughter is the same, often getting lost for days between the pages of a book.
But the little one… struggled to start the love affair.
We have shelves of books. Hundreds of choices, and nothing that ever struck her.
Until it did.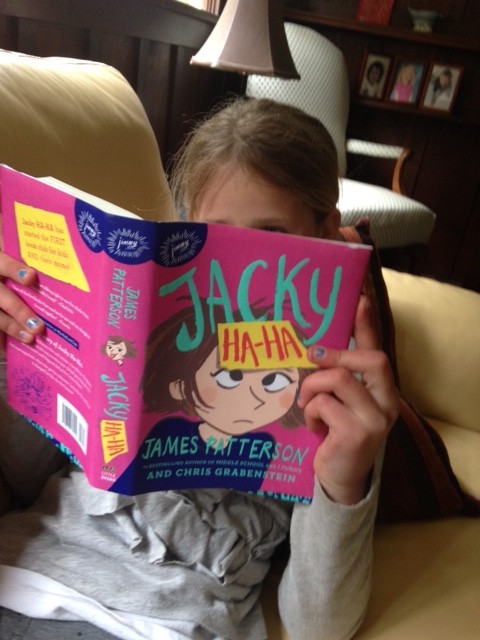 She started with the wimpy kid books, her reading level strong, but passion level low.  She loved the cartoons sketched into every page and the diary style of writing.
From there, the door opened and she fell hard. Hard in love.
Each night I would find her begging for a few extra minutes to read, no longer asking for us to say the words, but reading in her head and getting lost in the stories.
So, when I ordered  Jacky Ha-Ha
 by James Patterson and Chris Grabenstein, I KNEW we had a winner.
Check out what Izzy has to say about the book and why it is the PERFECT one for her!

And just like in life, the main character Jacky Ha-Ha experiences ups and downs, worries and fears as she tries to deal with her mother being away fighting in a war, and a a father who really isn't home as much as she would like.  The book is the perfect blend, including great sketches to break up the hefty 363 pages.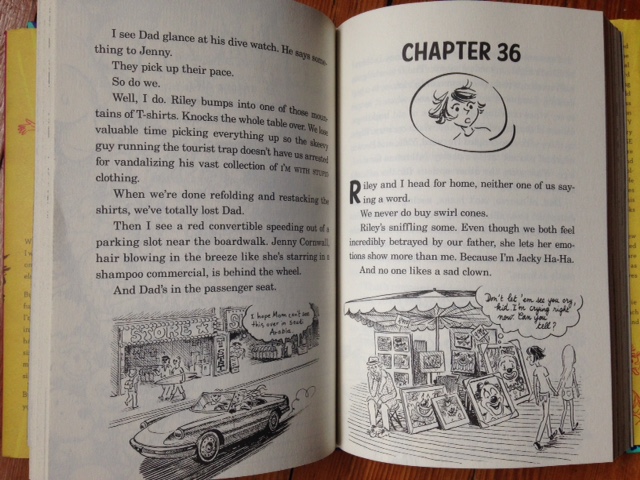 Things don't come easy to everyone, but reading is something we should never give up on.  It might have taken our girl a little longer to find her passion, but now that she has, she has a source of entertainment and education for life.
Grab a copy of Jacky Ha-Ha
everywhere books are sold, or purchase online via amazon to have it delivered to your daughter today!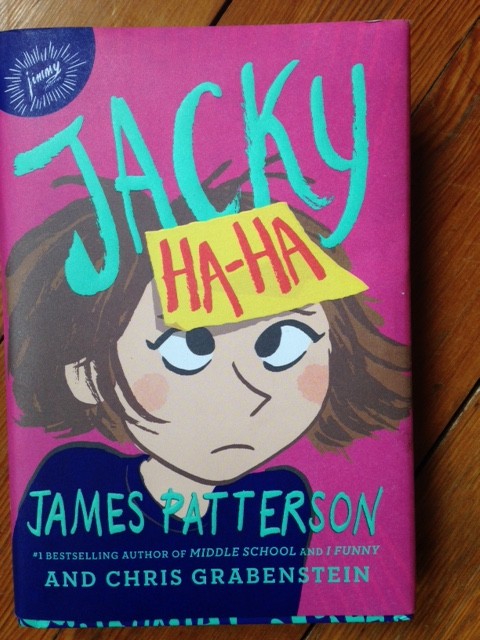 disclosure:
Please note that I was compensated to share my thoughts, and review of the Jacky-Ha-ha book, and all opinions are my own.