Every year we would get together with my moms side of the family on Boxing Day.  We would eat turkey, laugh and catch up and do the highly anticipated "FAMILY GIFT EXCHANGE"   homemade gifts, store-bought gifts, some could have even bee potentially re-cycled,  the wrapped gifts would lay waiting until we had finished our Christmas Pudding.
Each person would bring a gift, and numbers would be drawn, and presents picked.  Items were stolen, traded and (in a few cases with the kids) donated.
With more than 15 people, things got interesting, and the variety of gifts was broad. But some of the BEST items were always the homemade ones.
Like my cousins bottle of homemade Irish Cream, or the year we brought our first dozen eggs and homemade truffles.  While I like a nicely made, store bought gift, sometimes the homemade ones are even more special.
Check out this amazing round up of homemade gifts from Bloggers across the internet! Click to explore their recipes and How-To's, and add your favourites to your list!
The next best thing to receiving a homemade gift is sitting in a quiet house, fire crackling and glass of wine by your side, making a homemade gift.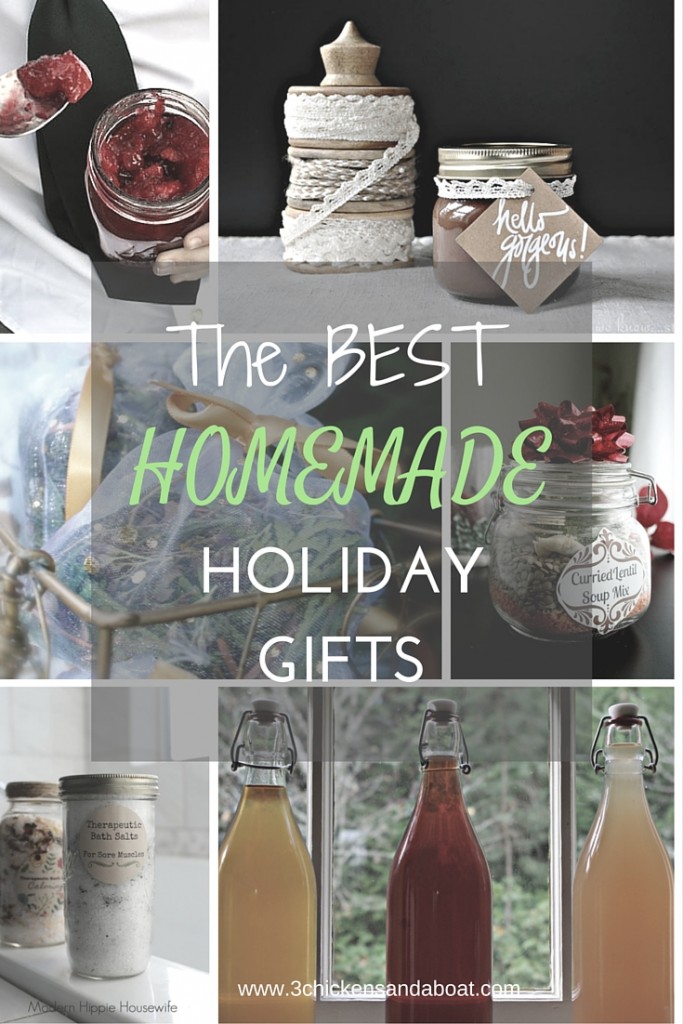 HomeMade Gifts From the Kitchen
Homemade Vanilla Extract– perfect for the foodie in your family, and so pretty in a glass bottle!
My FAMOUS handmade truffles! – These are what started my chocolate making fixation!
Apple Cider Mulling Mix – oh, just the smell of this alone is the holidays!  Beautifully packaged and a wonderful gift!
Homemade Liqueur – it does take some planning, but this gift is SO much better than anything you can purchase in store!
Homemade Apple Cranberry Jam – I love home-made jams and the colour of this one is perfect to put your in the holiday mood!
Homemade Chai Concentrate– IF you know a chai tea fan, a bottle of this will fill their bellies with warm, and spicy love!
Homemade Apple Butter– just yum. That's all. If you are making me a gift, make it THIS one please!
Homemade dressings, muffins mix, soups and more–  here is a roundup of FIVE amazing homemade from the kitchen recipes!
Therapeutic Bath Salts – every year I have "bath products" on my list. You can NEVER have too many beautiful things to soak in, and these homemade bath salts are beautiful as well as useful!
Hot Fudge Sauce – I know everyone loves hot fudge sauce… but I am guessing your partner would like it the MOST!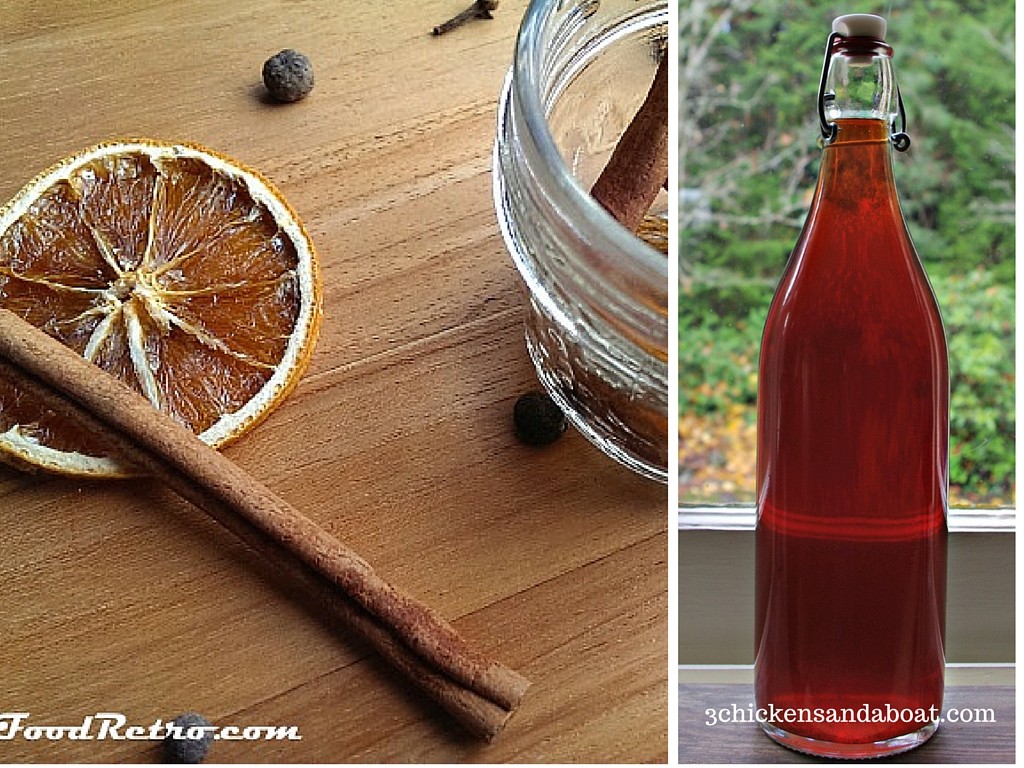 HomeMade Gifts From the Craft Room
Homemade LipGloss – amazing homemade gift for your little stylista, with easily customizable colours for all tastes and trends!
Homemade Spots Fan Pillow – obviously for the sports fan, this easy homemade pillow is the perfect item to tuck under the tree (and behind your head while watching the game)
How to put ANY gift in a can! – it doesn't matter WHAT you put inside, but these little "canned gifts" are the perfect surprise!
Holiday PotPourri – Fresh, seasonal potpourri can add the holidays to any home! This is an amazing hostess gift for all those holiday parties as well!
Angel Ornaments – I love getting a new ornament each year for our tree, and a homemade one would be even MORE special!
Felted Dryer Balls – Not only are these pretty, but they will help reduce your drying time up to 20% .. so they really are the gift that keeps on giving!
Coffee Cup Sleeve – for the commuter on your list, this can be a special personalized gift just for them!
HomeMade Tic-tac-toe – For little kids (and the older ones too) this is a fun homemade game that is also great for those who are travelling over the holidays!
Man Cave Sign – A homemade sign just for your fellows Man Cave (or perhaps this is the "sign" that he can build one?)