The BEST purchase we made when we move rural was our bread maker.  This one purchase has changed our world dramatically.  We ditched our deep freeze, since it is no longer filled with dozens of loaves of bread, and we are eating less bread products. . . since making them takes more energy!
One of our fave recipes for the bread machine is for Cinnamon Buns.  I make them the night before and then pop them in the oven in the morning.  Nothing says decadence like fresh, warm buns.
But, with Blackberry season in full swing, we got a little crazy with our buns this week.  Adding the Blackberries really added an awesome flavour to the rolls, cutting the sweetness and adding the perfect blast of TART to your bite.
For all of you swimming in buckets of berries right now, give these a try!
Start with your basic bread machine brioche dough (see recipe)  Once ready, roll out flat.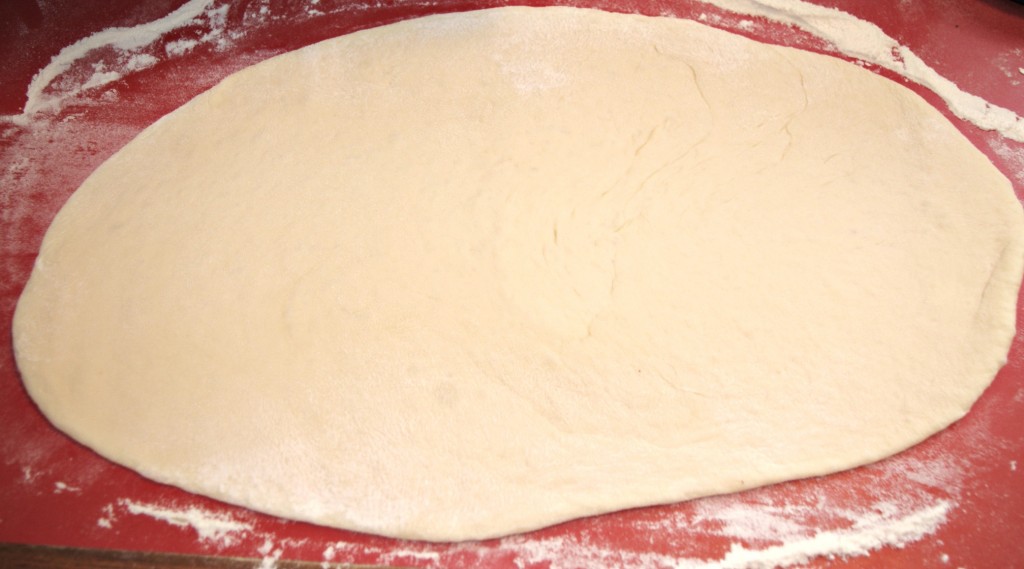 From there, spread the dough with the brown sugar filling mixture and scatter blackberries on top.  Roll it up and cut into 2 inch pieces.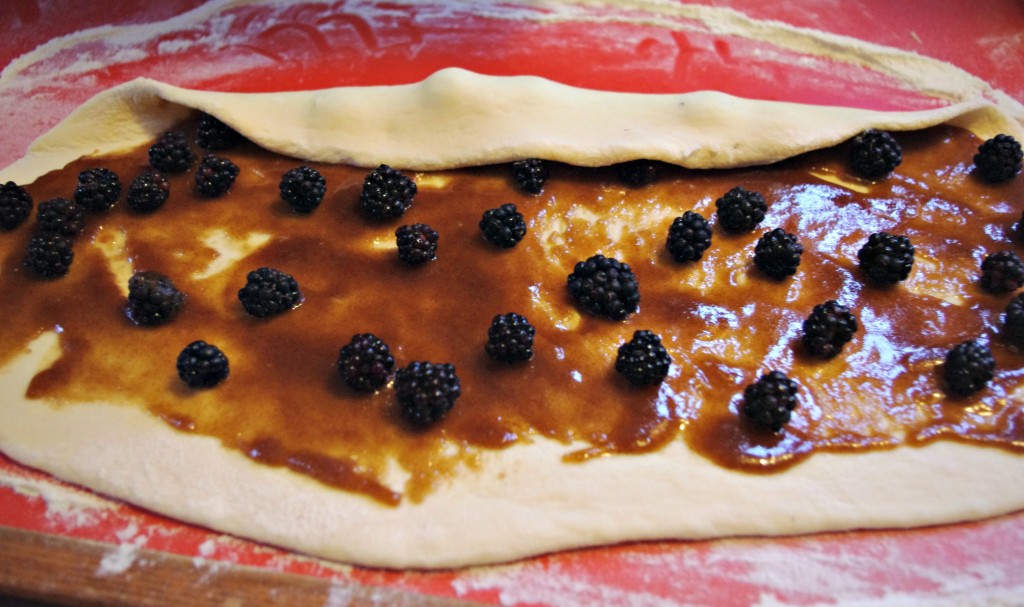 Place each cut bun into a greased baking dish and cover until they rise.  They look a little pathetic at this stage, but don't word, fluffy buns are a few hours away!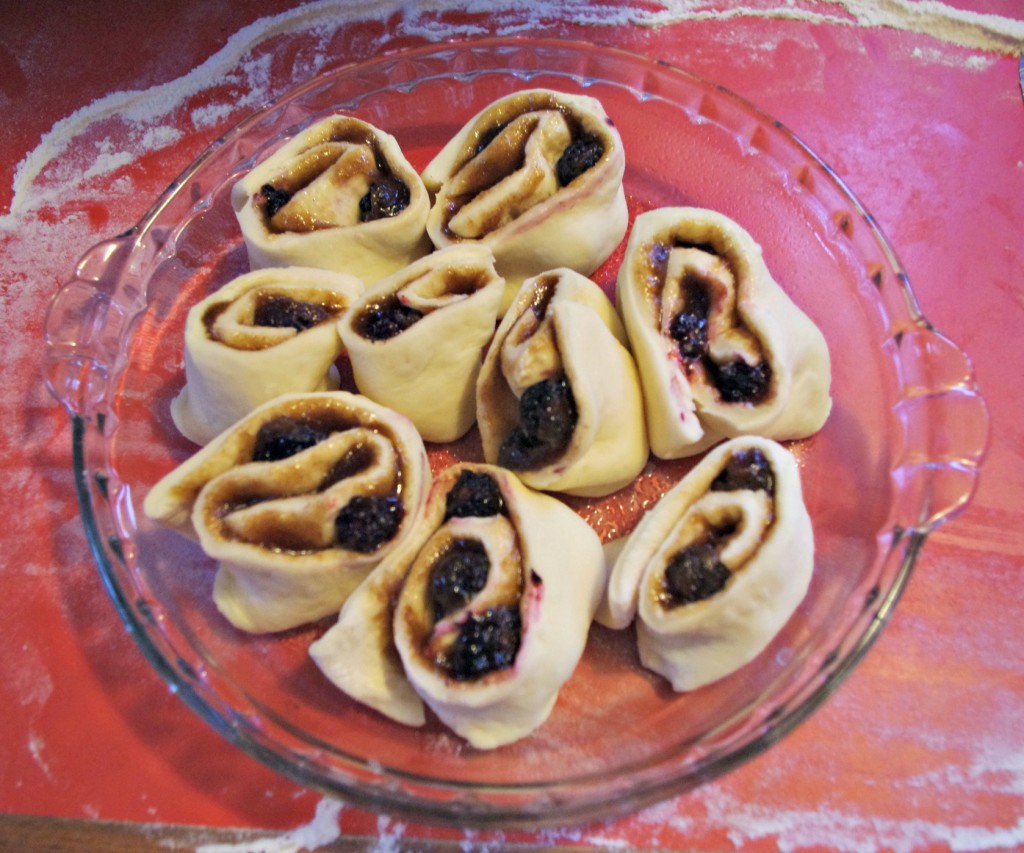 A few hours later you have filled the pan!  At this point, bake at 350, or cover with plastic wrap and refrigerate overnight to bake in the morning.  I have also fallen asleep while they have been rising and, while the buns were extra fluffy, they were still delicious!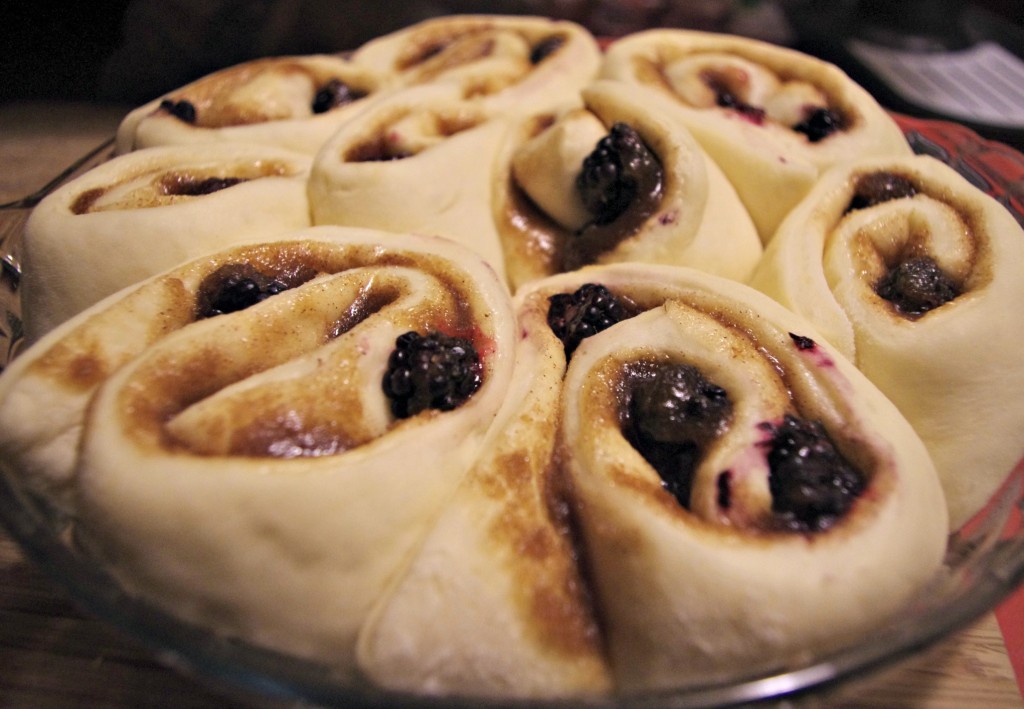 Bake your buns at 350 for about 25 minutes (until toasty) and then cool slightly.  Ice with a glaze (see recipe below) and serve hot!
Our family loves these and they are the perfect breakfast addition when you have guest over!  A pan of scrambled eggs and some sausages and everyones palette is treated!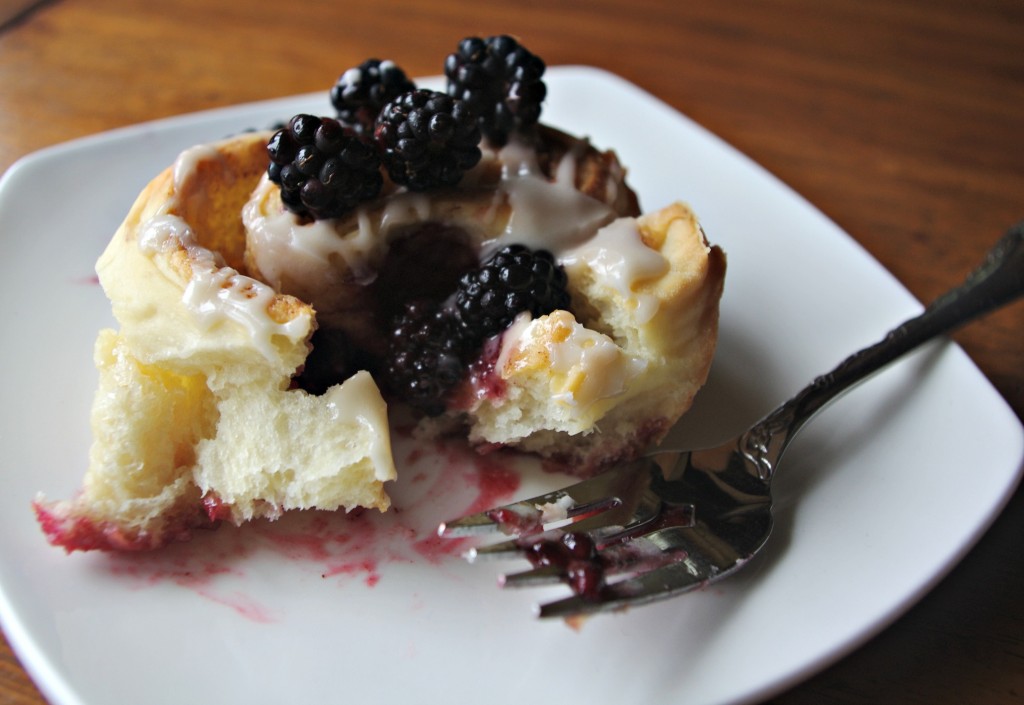 Homemade Blackberry Cinnamon Buns
Author:
Prep time:
Cook time:
Total time:
Sticky home made cinnamon buns, layered with fresh Blackberries
Ingredients
1 cup milk
3TBS water
1/2 cup butter
1 egg
3 1/3 cup white flour (not bread machine flour)
3TBS white sugar
3/4 tsp salt
2tsp yeast
FILLING
3/4 cup brown sugar
3 1/2 tsp cinnamom
3TBS butter
1/2 cup blackberries (fresh or frozen)
GLAZE
3/4c icing sugar
1/2 tsp vanilla
2 tsp milk
Instructions
Add all main ingredients to bread machine and process on DOUGH setting.
One finished, knead and roll out dough on a floured surface until 1/8 inch thick and rectangular in shape
Melt cinnamon, sugar and butter together in a pan and spread evenly over dough. Scatter blackberries over top, evenly spaced
Roll doll up and slice with a sharp knife to make rolled buns
Place in a lightly greased 9×13 in pan and let rise. Once risen, cover and leave, cover and refrigerate or bake.
Bake at 350 for 25 minutes until done and then mix glaze and ice buns.