It can be hard to find the perfect gift for that special someone. That's why we have spent the time to come up with this gift guide to help you find that perfect something for underneath the tree.
For The TV Lover
Love Sharp Objects? Succession? Game of Thrones Seasons 1-7? Or maybe you want to see where it all started with Season 1 in 4k HD. Grab the DVDs of these hit series, pop some popcorn, snuggle up and enjoy. Tis the season to binge on all your favourites!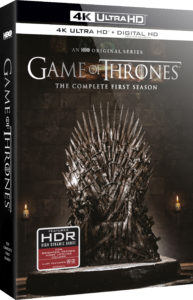 For the Lingerie Lover
Romantic, tasteful and indulgent design, Madalynn has beautiful bralettes that are ready to wear, or they have bralettes you can assemble yourself if you are particularly crafts. Spoil someone special with something delicate and lovely.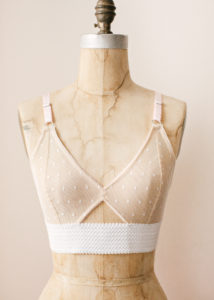 For Someone Who Loves Toasty Toes
Cold toes? The Footsac blanket is the answer! Tuck cold toes into the 18″ pocket along the bottom of the blanket. Small and lightweight enough to toss in your carry-on, perfect for travel!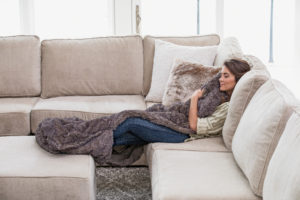 For The Writer In Your Life
The Rocketbook, made famous by Shark Tank,  is a notebook that is endlessly reusable and affordable. It never runs out of pages and it's a classic pen and paper experience designed for the digital age. Put pen to paper to app – any pen from the Pilot Frixion line and upload your notes to the Rocketbook app for posterity and easy searching.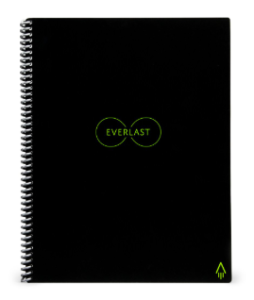 For The One Who Loves Pampering
For the teen girl in your life who loves to indulge and look her best, Honestly Margo has Bubble Fizz Bath Powder, Aromatherapy Balms, Roller Girl, Roll-On Lipgloss. These are paragon-free and many of their products have four ingredients or less. Designed to inspire and be good for you, these delightful treats made by a mother daughter team are perfect for your teen's stocking.
For The Wine Lover
Love the wine but not the hangover? Try Purple Tree, a supplement designed to help you navigate the morning with ease, even after a holiday party.  Great to slip into a wine gift basket, or your favourite friends stocking… this is literally the gift that GIVES time (headache free time!)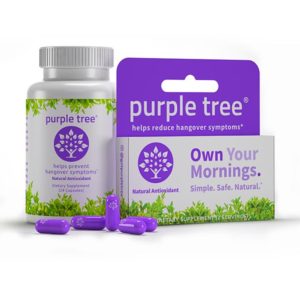 For The Retro Gamers In Your House
You're going to want to check these plug and play retro games out! The Blast! family includes the Atari Flashback Blast! Vol. 1, Atari Flashback Blast! Vol. 2, Activision Flashback Blast!, Legends Flashback Blast! and Bandai Namco Flashback Blast!, all of which come with a USB-powered HDMI dongle that plugs directly into the TV and an ergonomic six-button wireless gamepad. The Atari Flashback Blast! Vol. 3 swaps the wireless gamepad for a pair of wireless game paddles, which are specially optimized for its selection of classic paddle and ball games. Games featured include Centipede, Millipede, Yar's Revenge, Asteroids, Missile Command, Pitfall, River Raid, Space Invaders, Pac-Man, Galaga and Dig Dug. Get ready for retro fun!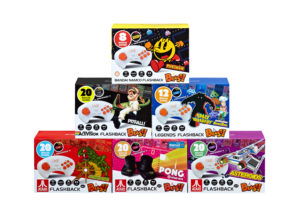 For The Skateboarder You Love
Have a look at this Locker Board – it's a skateboard that fits in a backpack without being folded! Best of all it's sustainable, made from recycled wood; it's highly portable, stable, solid and fun!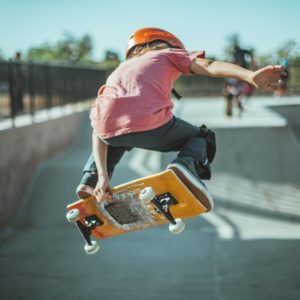 For The Environmentalist In Your Life
Peace Frog is a brand that has 30 years of giving back to charity and they make awesome eco-friendly clothes. Wear your environmental loving heart on your sleeve with Peace Frog.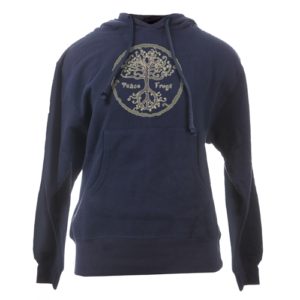 For Those Who Love To Make  A Statement
Statement Peace hand produces their beautiful jewellery in Florida, and considers each piece of jewelry to be a work of art that offers the kind of uniqueness the world has been seeking. Each piece comes with a wooden stand and they feature wood in their design to symbolize how each tree has a past, present and future.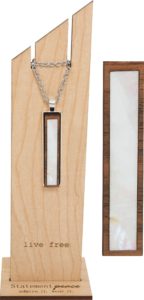 For The Teen Who's Going Places
The E-Prime Electric Scooter is designed for teens 14 and up. It's an electric scooter that delivers a rattle-free ride, is thumb active aged and goes up to 24km/hour. It's a sleek, modern design boasting a high-torque, electric hub motor. The handlebars are easily adjustable and it folds up conveniently.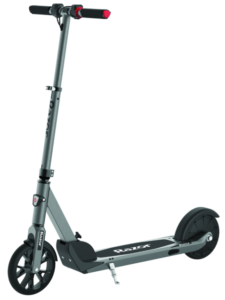 For Family Game Time Fun
Positive human touch has a profound effect on the brain and body. A hug, a high-five, a caress: they all prompt a release of "happy chemicals" in us. Like oxytocin, known as "the love hormone". Those happy chemicals do great things: they ease us out of fight-or-flight mode, make us feel close to and trusting of others, help calm our immune systems, and more," states Nick Bentley, a North Star Games developer who happens to have a PhD is Neurobiology. "Happy Salmon creates a level of touch close enough to release a flood of happy chemicals, but not so close it's awkward. The players can feel it, and it makes them feel good, and that makes the touching even more enthusiastic and effective, in a viciously happy circle. The game achieves this in 60 seconds with just a deck of cards!  It could not be more perfect.  Check out how to play, or grab the games at your local Target!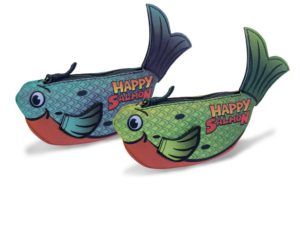 For the SweetTooth
Have a friend who LOVES their treats?  PoppedPassion is a way to feed their sweet tooth, and have them try something new!   A Custom popcorn cake, stuffed with all sorts of goodies, these cakes will ship across the USA so you don't even need to WRAP it!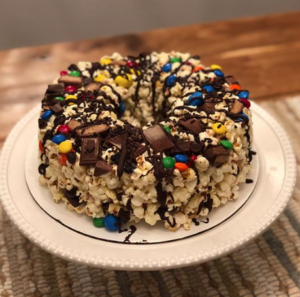 For Those Who Love a Breath Of Fresh Air
Compatible with Google Assistant, Amazon Alexa, Nest, IFTTT and more, the Awair 2nd Edition monitors the five key air pollutants: fine dust, chemicals (Volatile Organic Compounds), CO2, humidity, and temperature. It gives more acute readings of "Fine Dust" levels (or PM2.5), which is typically very difficult to detect yet easy to breathe in. Air quality levels are shown directly on the device's LED display to help users 'see the invisible' at a glance. See the data from the device in the free partner (iOS and Android) app, giving you real-time notifications so you know when your air needs attention along with personalized recommendations to improve air quality. There's even a Sleep Report feature within the app that uses an algorithm to help users optimize their bedroom for a good night's rest.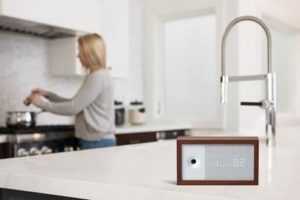 Another great option is the Eve Room which allows you to monitor your air quality and then turn on your air purifier as air quality deteriorates or your humidifier or dehumidifier as needed. Keep your climate under control with the push of a button. Keep an eye on the temperature and make sure everyone is as comfortable at home as possible.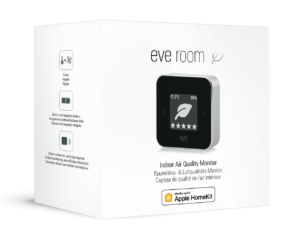 For Those Who Love A Great Cause
Mario and Luca Lavorato are the brothers behind the designs of every NOGU Jewelry piece. They also live with cystic fibrosis, a genetic disease for which there is no cure. For every Kite bracelet sold, 50 percent of sales will be donated to Cystic Fibrosis Canada in support of research, clinical care, and advocacy for those living with CF. Hand-crafted from 4mm beads and are hand-strung on a clear elastic cord. The Kite bracelets are available in silver, gold, rose gold, or black gunmetal finishes and a selection of colorfully enamelled or all metallic crystal studded Kite charms. With their stretchable clear elastic cord, the bracelets are one-size-fits-most.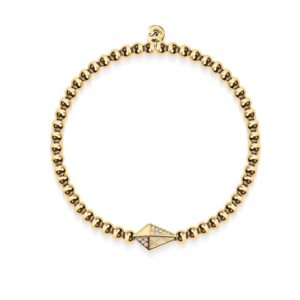 For The Cook
The Wonderbag is a simple but revolutionary heat retention slow-cooker, which continues to cook food, which has been brought to the boil by fire, cook stoves or any conventional method, for up to 12 hours without the use of any additional fuel source. For every bag sold in the Western World, a donation is made to the Wonderbag Foundation and a bag is subsidized in the developing world.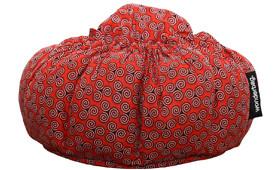 Also, check out Project Fire, an electrifying new approach to grilling by the man who literally wrote the bible on barbecue, including dessert and cocktail recipes that highlight the power of fire for the tastebud's delight.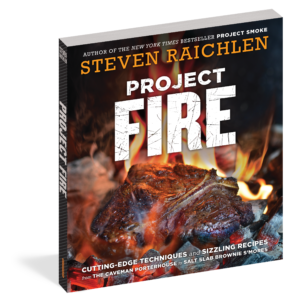 For Those Who Love To Stream
Plug it in, connect to the internet and get ready to stream with Roku's Streaming Stick. Enjoy immersive picture quality, voice activated controls, easy to set up convenience and bring it with you to the hotel or the dorm.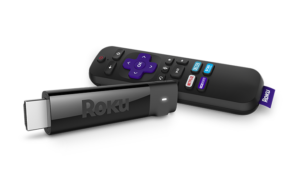 For The Water Conservationist
Control and schedule your sprinkler wirelessly with your iPhone, iPad or iPod touch to save water with the Eve Aqua. There's an auto-shut off so you will never flood your garden and you don't need to remember to turn it off.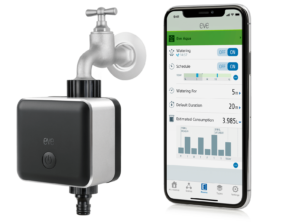 For The Security Conscious
This high definition security camera has 2-way talk, facial recognition, motion detection, noise reduction, human detection and it's easy to install. Monitor what's happening at your house at the touch of a button on your phone. The SmartCam N2 delivers high tech security so you can keep an eye on what matters most to you. Or try the Smart Cam N1!
For The One Who Is Always On The Go
Charge your phone quickly and easily with the Airbase Wireless fast-charging suction mount. It's a wireless charging device meant for the dashboard or windshield. Its hold is solid and it keeps your phone in view. Or try the Airframe Wireless vent mount.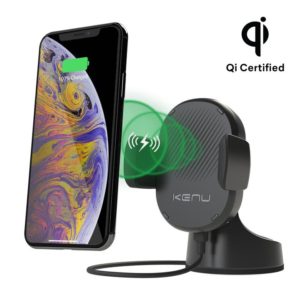 For The Curious Kid
For the scientifically curious, we suggest Atlas Obscura, Explorer's Guide for the World's Most Adventurous Kid. It's a kid's illustrated guide to 100 of the world's most mesmerizing and mysterious wonders, both natural and manmade, in 47 countries and on every continent.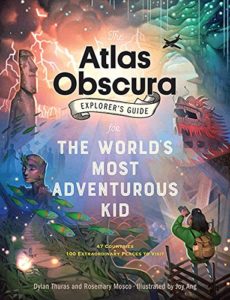 For The Gadget Geek
Got a Google Home? Check out the LOFT portable battery base. Power up your Google home for up to 8 hours so you can unplug and explore. Available in three different colours to match your home's decor, LOFT delivers more portability for your home assistant device.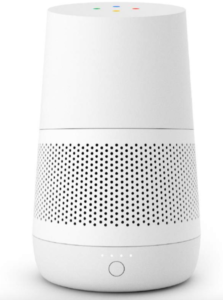 For The One Who Wants to See the World
If you have someone one your list who refuses regular gifts, give them the time of their life with a Beaches or Sandals experience.  Travel to one of MANY locations to enjoy amazing service, all inclusive activities, and fine dining across their resorts!  Pick up an Islands Routes tour, or give them a SNUBA experience during their trip to really elevate this to EPIC gift level.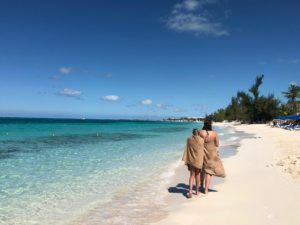 For the One Who Won't Grow Up
Spinmaster toys have a never ending selection of toys for the WHOLE family. To creating laugh inducing family games nights,  to finding the perfect gift for your favourite kid (we all have a favourite) SpinMaster has a selection of big or small items to fit any budget.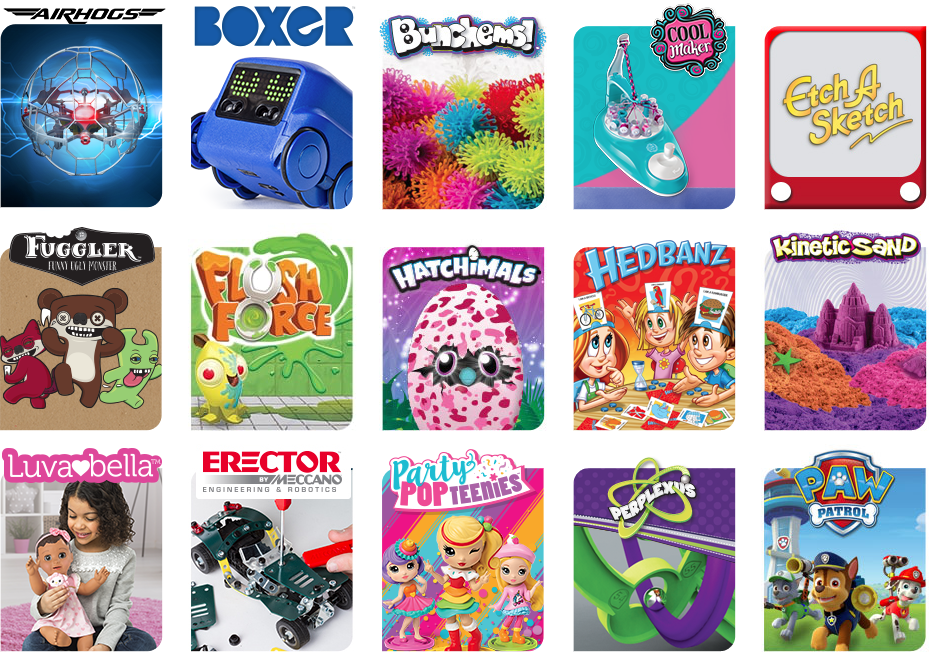 For The Adventurer
I

f you have a traveller on your list who "has everything" I suggest the Fit and Flare dress from Land's End.  I have never seen ONE dress that fit so many body types and look fabulous on each one.  A soft, packable knit fabric, this dress is light, easy to wear and would be a great addition to a cary on bag, backpack or even a suitcase being dragged into a 5* hotel!
For The Anxious One
Imagine if you could actually give someone the gift of SLEEP?  The Dreampad is a high end pillow embedded with sleep technology.  Download the Dreampad app to your phone, and use the extended cable to connect to your Dreampad pillow and the the soothing music (of your choosing from the app) will travel directly from your pillow to your ear.  The sounds can not be heard by anyone else in bed, and only the user with their head ON the pillow are treated to this restful way to stop your mind from RACING.
This pillow is also highly recommended for those with autism, ADHD, and other related concerns.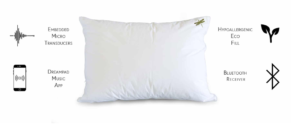 A Gift For Later
If your family is like mine, there are no summer birthdays to provide outdoor toys and fun for the warmer days!  We love giving a "fair weather" gift in the winter to help get the kids excited about the sunshine to come!
We love these floats from Coconut Float, pick your favourite and keep it tucked away until the summer calls!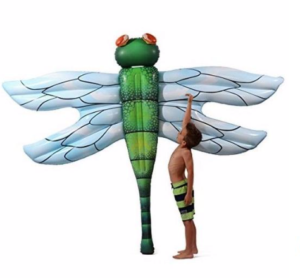 And you can never have enough water guns on that hot summer night when you just want to drench the kids!  Supersoakers come in a variety of styles, so everyone is able to grab their weapon of choice, but be sure to get enough for the WHOLE family to enjoy!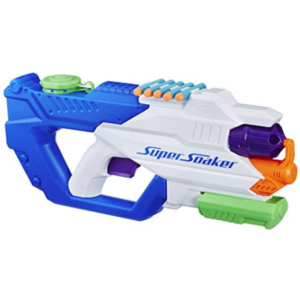 We hope to have shared some great ideas for your gift giving, and inspired you!  Happy holidays from all of us here!
Disclosure: Some editorial samples were provided to review products for inclusion in this gift guide.