I am in that mad rush stage of finishing off work projects, packing to attend Blogher 2014 in San Jose and balancing it all with visits to the lake with the kids.
And battling the heat.
BC is going through a heat wave and it is so hot our the chickens are panting (have you ever seen a panting chicken?) and by squeezing in ALL the things, I barely have time to feed the family.
Not to mention that I don't WANT to be in the kitchen. . . I want to play!
I had a few meals prepped and ready for my trip away thanks to the easy menus over at Saving Dinner. Healthy recipes, family friendly and with a freezer to crock pot plan that I can get behind in this heat.
Our family loves salmon, and being west coast we have a lot of it right at the end of our rod, so I had two beautiful salmon fillets prepped and in the freezer just begging to be made into dinner.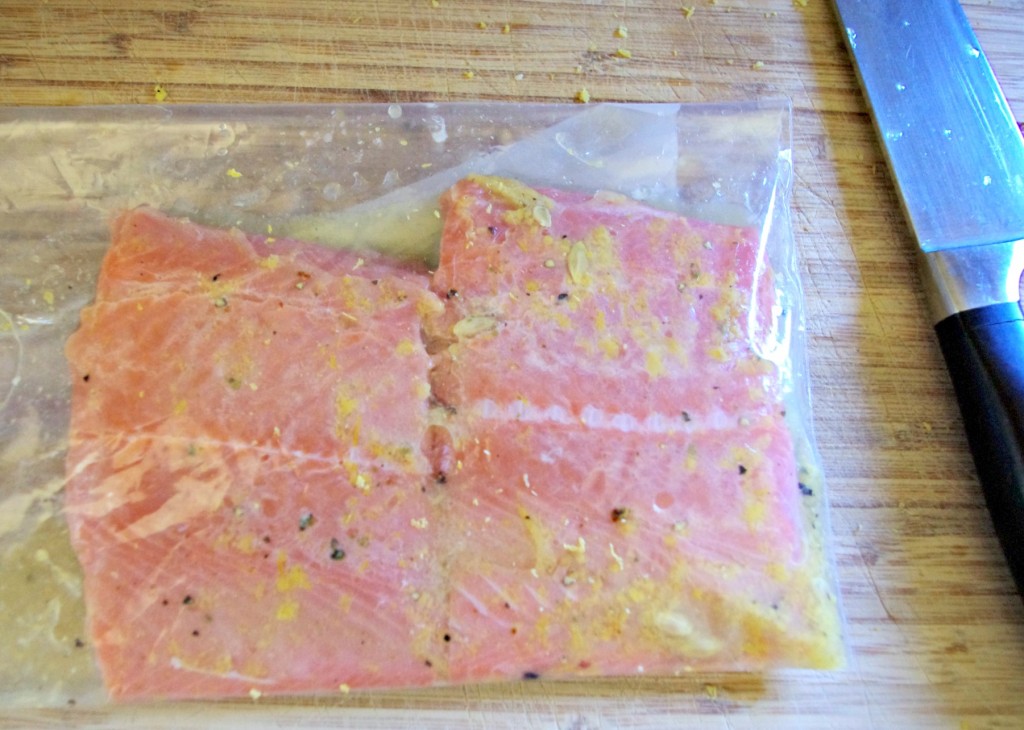 The Fresh Tarragon Salmon Recipe from the Freezer to Crock Pot Download was easy to follow and even had the kids gobbling it up.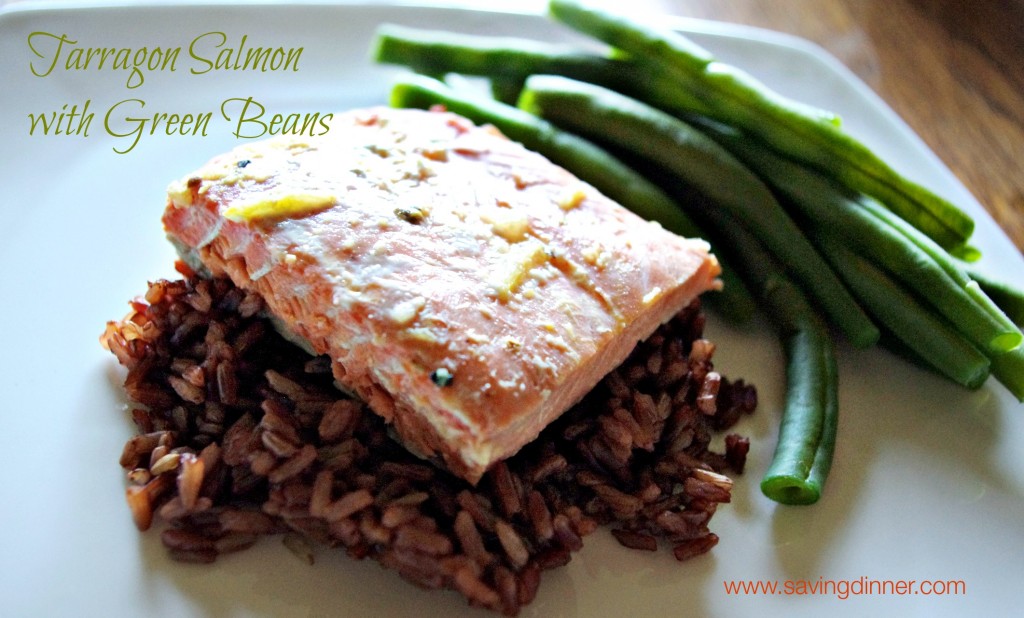 And knowing I need to slip into a few "little numbers" next week for the Blogher14 parties, I appreciated the nutritional breakdown at the bottom of the recipe!
I will share it with you here, but you can also click HERE to download your FREE recipe book from Saving Dinner!
Healthy Summer Meals
Author:
Prep time:
Cook time:
Total time:
Ingredients
ASSEMBLE: Ingredients:
4 salmon fillets
1/2 medium onion, thinly sliced
Sea salt and freshly ground black pepper, to taste Zest and juice of 1 lemon
COOK:
At time of cooking ingredients:
1 cup low sodium vegetable broth (or use homemade) 3 sprigs fresh tarragon
1 cup dry white wine (or increase broth by this amount)
1 pound French green beans, trimmed
1 teaspoon sea salt
1 tablespoon olive oil 1 shallot, minced
4 cups cooked rice
In a large slow cooker, empty contents of freezer bag. Add vegetable broth, tarragon and white wine. Cover and cook on LOW for 1 hour or until the fish flakes easily when tested with a fork.
Bring a large saucepan of water to a boil. Add green beans; cook for 4 minutes or until slightly tender. Drain beans and drizzle with olive oil and minced shallot.
Remove tarragon sprigs from slow cooker and serve salmon with green beans and rice.
Serving Suggestion: Add steamed baby carrots.
NUTRITION: Per Serving: 569 Calories; 10g Fat; 44g Protein; 65g Carbohydrate; 7g Dietary Fiber; 88mg Cholesterol; 729mg Sodium. Exchanges: 3 1/2 Grain(Starch); 5 Lean Meat; 1 1/2 Vegetable; 0 Fruit; 1/2 Fat. Points: 13
Instructions
To Assemble:
Place salmon fillets in a 1-gallon zipper topped freezer bag. In a small bowl, combine remaining ingredients; add to freezer bag. Gently squeeze bag to remove excess air, then seal and turn bag to evenly coat salmon.
To prevent freezer burn, place the filled bag in a second 1-gallon freezer bag; carefully squeeze the bag to force out any air, then seal. On the outside of the bag, label with the recipe name and date of preparation; place it in the freezer.
THAW:
Defrost your freezer meal the night before in the fridge. If you don't have a full thaw at cooking time, remove it from the bag from the holding bag and place it in a sink of water to speed-thaw your food. New rules allow for thawing in hot water (100 degrees) with no issues regarding quality or safety (old rules said to use cold water for thawing; this isn't necessary, hot water is fast, effective and safe).
In a large slow cooker, empty contents of freezer bag. Add vegetable broth, tarragon and white wine. Cover and cook on LOW for 1 hour or until the fish flakes easily when tested with a fork.
Bring a large saucepan of water to a boil. Add green beans; cook for 4 minutes or until slightly tender. Drain beans and drizzle with olive oil and minced shallot.
Remove tarragon sprigs from slow cooker and serve salmon with green beans and rice.
Serving Suggestion: Add steamed baby carrots.
NUTRITION: Per Serving: 569 Calories; 10g Fat; 44g Protein; 65g Carbohydrate; 7g Dietary Fiber; 88mg Cholesterol; 729mg Sodium. Exchanges: 3 1/2 Grain(Starch); 5 Lean Meat; 1 1/2 Vegetable; 0 Fruit; 1/2 Fat. Points: 13