I love winter. The coziness of being by the fire, soup or stew bubbling away in the crockpot. I don't mind that its dark before dinnertime or that the power goes out regularly. Rural living has seeped into my soul and I thrive on the simplicity of life on our Island.
But then the power goes out, AGAIN. No power means no crockpot. No crockpot means what am I making for dinner?!?!
So I have a go to dinner that requires no power, other than our barbeque.
OPA!! Souvlaki to the rescue.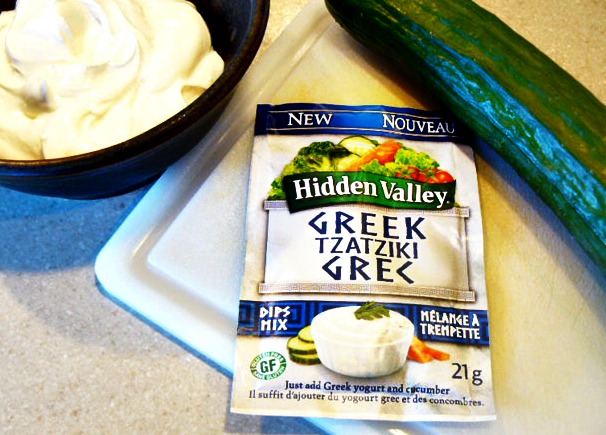 Our kids LOVE fun food, as most do. What's more fun than chewing meat off a stick like a caveman? When the power is down I pull out my skewers and the kids and I get down to business. A quick inventory of the fridge and a Greek salad full of fresh veggies is ready in no time. And a Greek meal isn't complete without Tzatziki sauce (a staple in our home).
In a pinch, I always have Hidden Valley Tzatziki packets on hand so I can whip up a fresh batch of this yummy dip.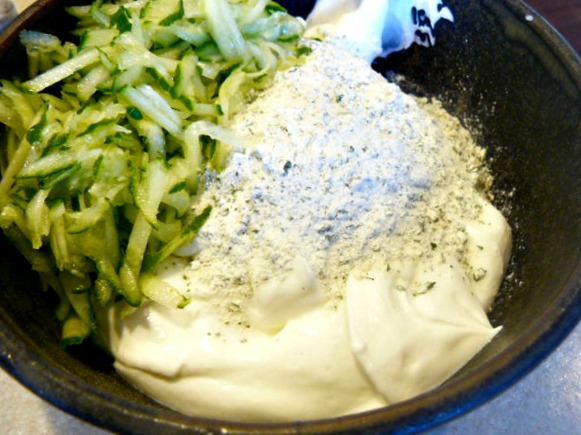 The kids love dipping their skewers of meat into the Tzatziki and munching right off the stick.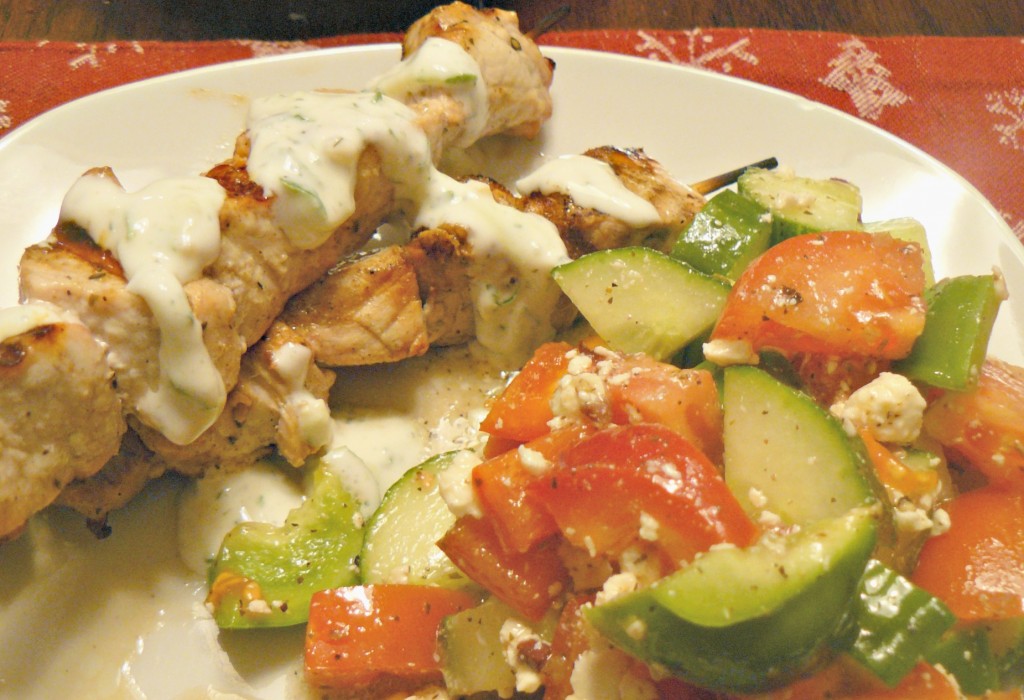 This meal is always fun and preparing it together and eating by candlelight on a dark winter night reminds me why we moved here. For us.
Julie's Go-To Greek with Hidden Valley Tzatziki
Greek Kebabs
Chicken breast or porkloin, cut in chunks
¼ cup Olive oil
1/8 cup Lemon juice
2 cloves fresh minced garlic
Salt/pepper to taste
1 tbsp Dried oregano
Combine marinade and meat in large plastic bag or glass dish and let sit in the fridge for 3-6 hours
Thread meat onto skewers and place on preheated grill, turning once or twice til done
Salad
1 each green and red pepper
1 red onion
1 large cucumber
2-3 tomatoes
Kalamata olives, cut in half (if you like them, if not leave them out)
½ cup crumbled feta cheese
2 cups chopped romaine (if you like lettuce in your greek salad)
¼ cup olive oil
3 tbsp lemon juice
2 cloves minced garlic
2 tsp lemon pepper seasoning
2 tsp each dried oregano and basil
(or you can used bottled Greek dressing if you prefer)
Tzatziki
1 packet Hidden Valley Greek Tzatziki mix
1 ½ cups Greek non fat plain yogurt
1 cup freshly chopped cucumber
Mix packet with yogurt and cucumber and refrigerate for an hour to thicken.
Serve alongside Greek salad and souvlaki kebabs