When we started with chickens we adopted a few simple brown hens.  Over the years we have proven that "Poultry addiction" is a real thing.  Now we are finding ourselves spending many weekends a year driving the kids to Poultry Shows and enduring the chaos, mess and, investable interest in MORE chickens.
First step in a poultry show, aside from have a solid breed of chicken that has been approved by the APA (American Poultry Association) breed standard, is to make sure your bird is clean and healthy.
This means your sink or shower becomes the "chicken spa" where the birds are washed, dried, trimmed and perfected.   In our Canadian climate, this also means that the damp birds spend the night in your living room by the fire… usually crowing at crazy hours through the night.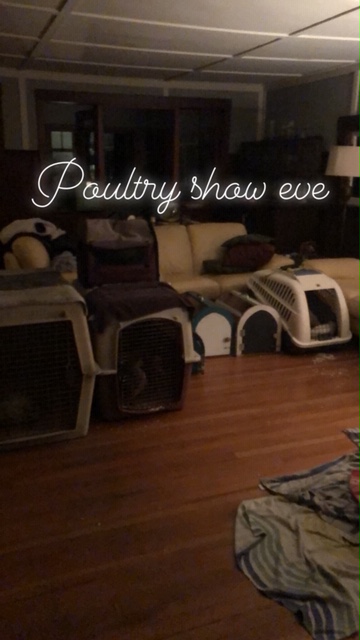 The Day of the show sees the truck loaded with birds, and "cooped in" at the show ground. The sheer number of birds can sometimes be overwhelming, but it is pretty amazing to see the variety.  Birds are given final fluffs before judging commences.
At this point our kids usually hit the raffle draw pretty hard, ensuring that if we do (by some crazy luck) win in a category, they have spent whatever earnings they may get on raffle tickets for chicken related items.
After judging it is time to coop out, collect your ribbons and head home with your brain filled with "new breeds" and competitive ideas. Oh, and raffle prizes of course.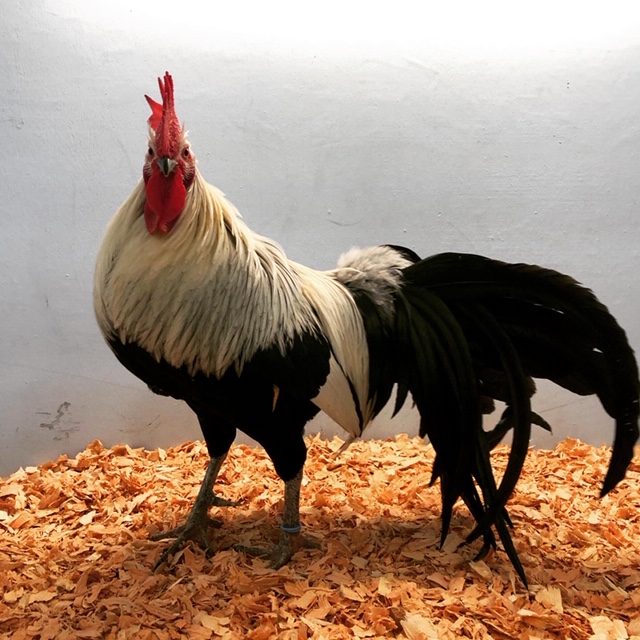 But, the best part is that our kids are having the chance to work towards something they are proud of.  They are excited to share their breeds with others, and learn tips and tricks on breeding their birds.    Showing chickens is a slow process, and winners don't happen over night, but with work, and knowledge your breed should improve over time.  And the learning you will get by entering a show with your chicken is invaluable.  But of course, winning is nice too.