What if every day your number one goal was just to choose on thing to be awesome at?
Just one thing.
Maybe you decide to be awesome at the morning.  To tackle it, crush it with efficiency?
Or maybe it is being awesome at your workout that day?
Or, perhaps at snuggling the kids and doing the bedtime reading?
Being AWESOME is often more about being PRESENT than being good.  It is about devoting yourself to what you are doing, and giving it your complete attention.
And what if I knew what would FUEL your awesome?
Join the conversation with Bulletproof360 on Tuesday January 24th, 8pm EST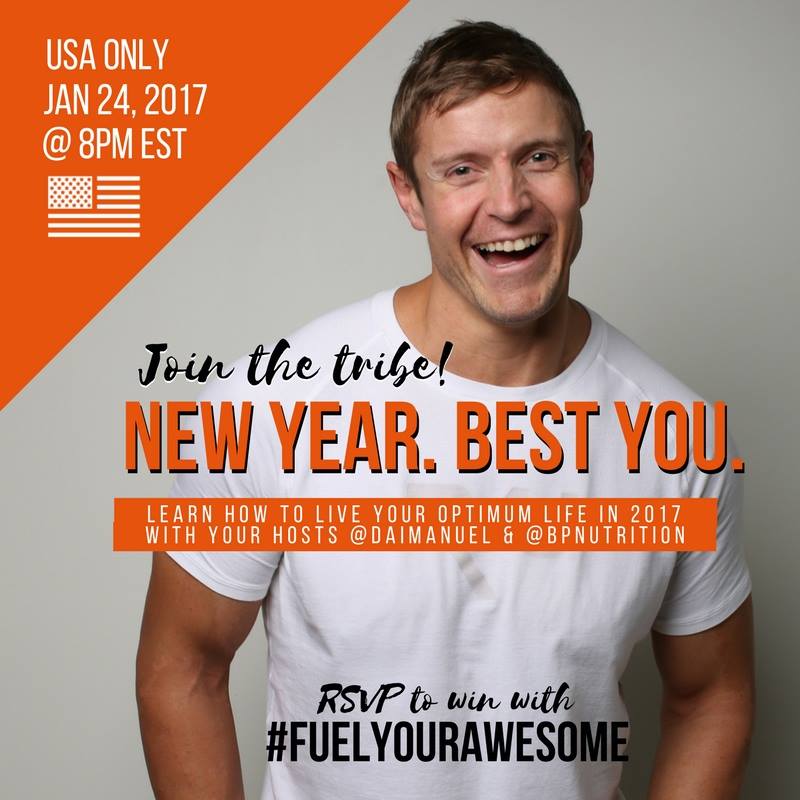 We want to talk about how you can start a healthy lifestyle trend by spending only 2% of your day.
We want to share tricks, tips and (delicious) recipes that will FUEL your health.
And most of all, we want to share some AMAZING Bulletproof360 prizes so YOU can actually TASTE the awesome!
RSVP below to be eligible to win.  Participation in the party is your entry. Please ensure you follow our hosts @BPNutrition @DaiManuel and @JulieNowell. 
Open to residents of the USA only.