My 10 yr old is a book machine. Just like her  mom she loves to curl up with a pile of great novels and allow her imagination to soar.
Having worked her way through all the standards: Diary of A Wimpy Kid, and the Percy Jackson Series, we needed a few fresh stories to keep her happy this winter.
Raincoast books offers books for ALL ages (including that hard to buy for tween) Here is a selection of our vote for Best books for Tweens, and what is going to end up in my girls stocking this year!
Ahh, tween angst! I love how "disastrous" a tween's world can seem from their perspective, and I think having my daughter read about their troubles allows her to see how fab her life really is.  There is always learning though, and this books brings the main character to a moral decision of epic porportions
Ava and Pip by Carol Weston, a great story about sisters (which is perfect in our family) except this time the little sister comes to the rescue of the older one!   I am all for keeping our girls young and this book is fresh and sweet and perfect to bring our tween back to earth!

The Templeton Twins Have an Idea: Book 1
      The Templeton Twins Make a Scene: Book Two
My girl is all over series books. We all hate when the story ends, and this set of two books (and hopefully more soon) will keep them reading.  My daughter LOVES books where the narrator talks to her, and this one starts with a perfect amount of quirk and creativity to get ME interested in it. I think we may have found a new favourite.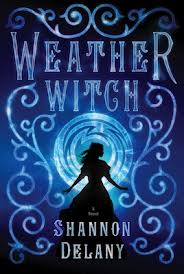 Weather Witch

Magic and History rolled into one, and the excitement that all of us (come on, admit it) have had thinking that maybe there is a little magic in US!   Beautiful book cover and I imagine she will drink the pages on this one.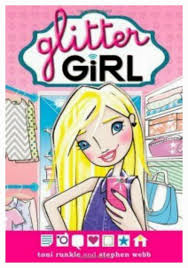 Glitter Girl
A main character who has a blog? Come one… with my blogging daughter on the loose and just starting to get all "into fashion and stuff" this one is right up her alley. Maybe it will even give my girl some tips on how to build her blog a little eh?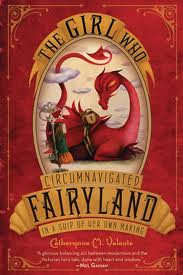 The Girl Who Circumnavigated Fairyland in a Ship of Her Own Making
Longest title ever on a book, and with the main characters (named September & Saturday) battling eveil in Fairyland alongside a book loving dragon… yes, well, I believe these pages will be filled with magic.
Giving our kids the gift of books and allowing them to disappear into pages will only build their creativity. Pick up a couple of copies to put under YOUR tree this year, by clicking the links to purchase online.  And … enjoy the peace and quiet as your kids are nose in page all winter holidays!
And stay tuned for detailed reviews of EACH book via Amy's Blog in the coming weeks!