PLEASE NOTE THIS PARTY WILL BE RESCHEDULED and will NOT be running feb 7th. 
By now you probably know that Bulletproof360 has a life change coffee recipe, but you may not know that they have a MILLION (exaggeration) other products that will ALSO change your life.
From supplements, to snacks, Bulletproof360 has your entire healthy day covered. What's even better is that during this upcoming "SWEET" month of February, we want to share some treats that will keep you on your health track and keep that sugar craving in check!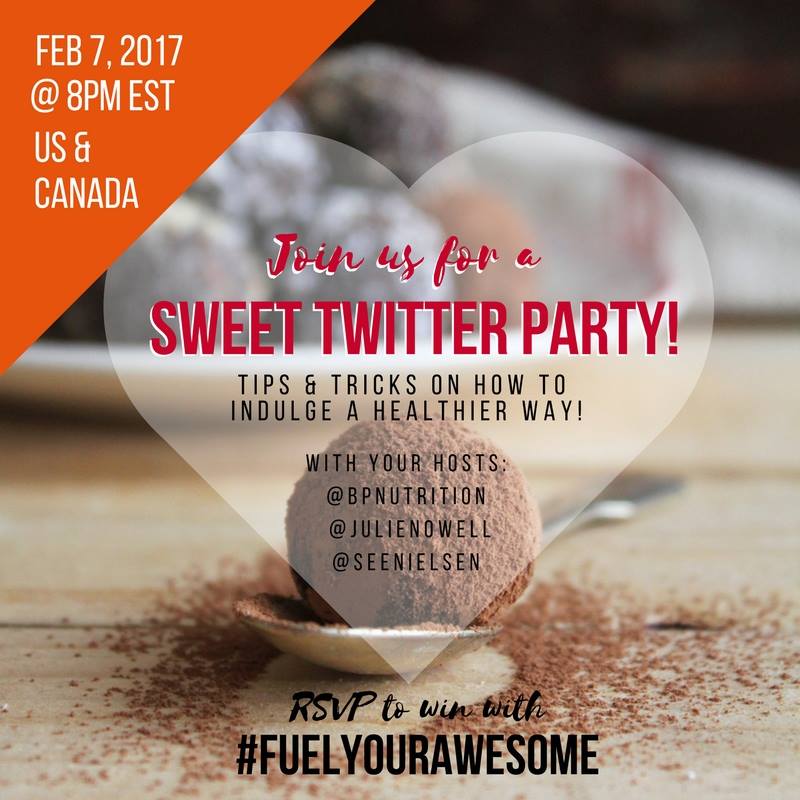 We are going to share the "good stuff" with you during our 1 hr chat, hosted by @BPNutrition @JulieNowell and a few other surprise special guests!
This event is open to NORTH AMERICA. All you need to do is RSVP to the event and then tweet with us for the party and you have a chance to win!!  Please note: YOU MUST HAVE RSVP'd AND BE AT THE LIVE EVENT TO BE ELIGIBLE TO WIN.