Having the ability to take something that is deemed "challenging" and make it easy is always an impressive skill, and this Easy Homemade Créme Brûlée Recipe is a winner.
Creamy, and fool proof, you come off looking like a professional chef to your dinner guests (or even as a extraordinary family dessert)
You can even work the caramel sauce to deepen and darken the flavour to be more of a Creme Caramel than a Brûlée if that is what you like.  I also tend to couple it with this easy treat … a creme brûlée is a small dessert, and I love to pick all through the night at a easy candy plate!
Enjoy this Easy Homemade Créme Brûlée Recipe
To start, mound 1 cup of white sugar in a pot, and pour 1 cup of water around the edges, leaving the sugar mounded in the middle.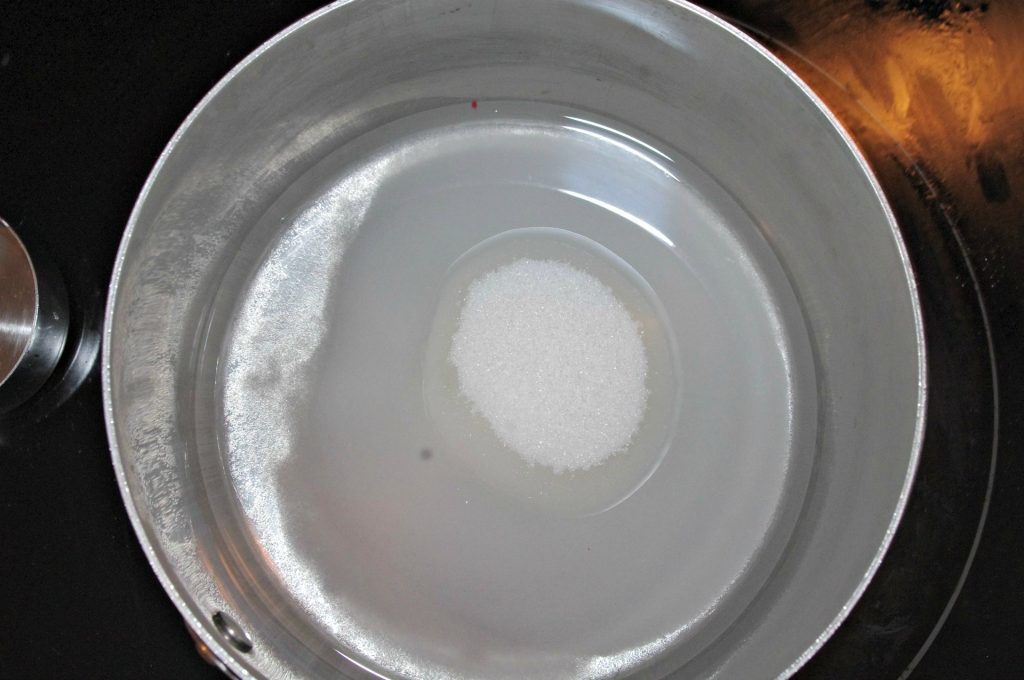 Slowly let the sugar/water mixture simmer, without stirring. As the water dissolves the sugar, gentley swirl the pot.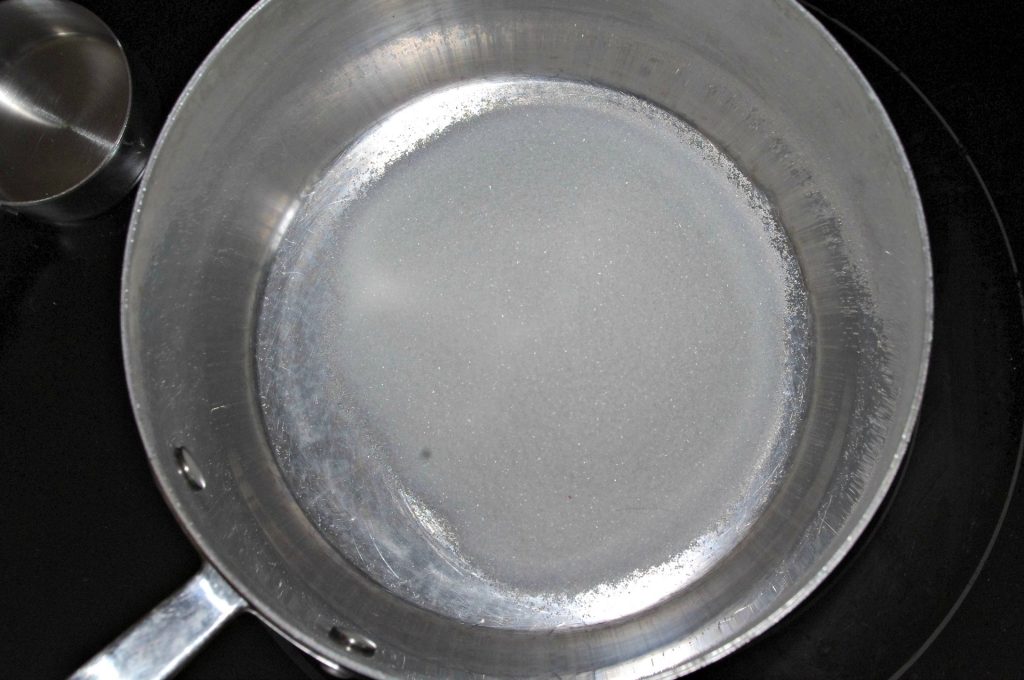 Let the sugar simmer and and bubble and you will see it start to turn a golden brown colour.
Keep simmering until you have reached a buttery, golden brown.  Go darker if you prefer a more creme Caramel taste.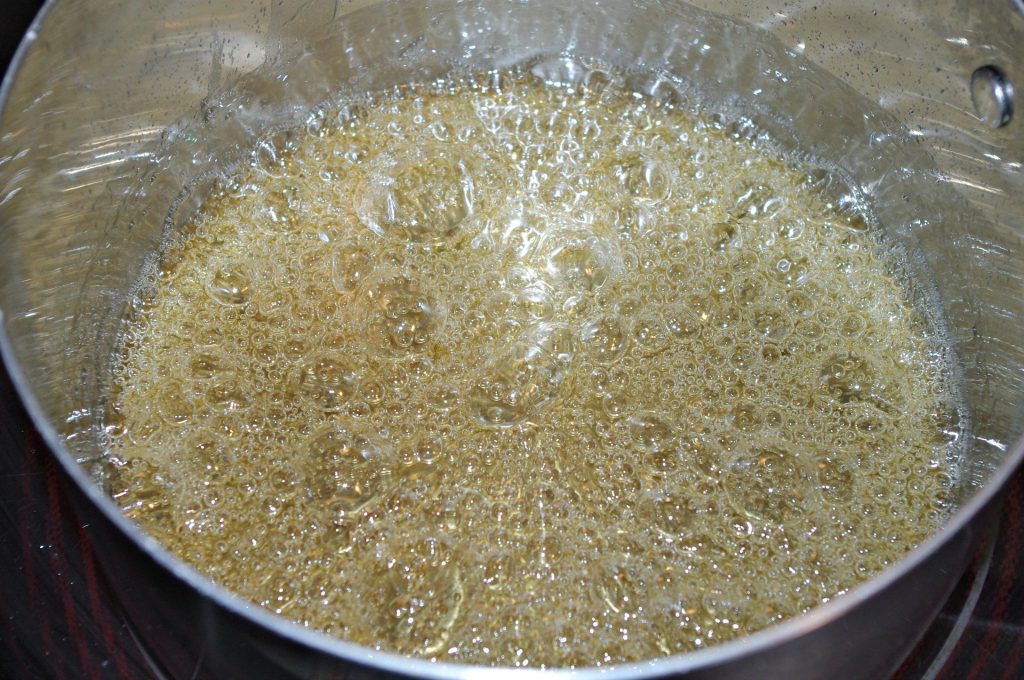 Remove from heat, and add 2 cups of heavy cream (whipping cream)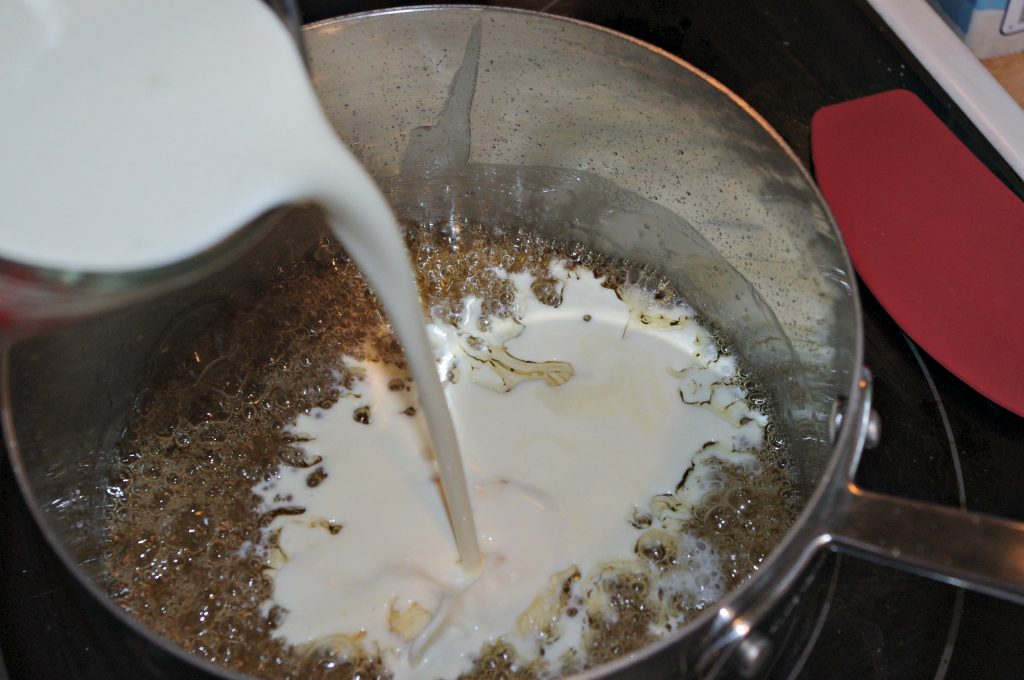 It will harden the caramel syrup and splatter a bit, so be prepared.  Gentle add to low heat and add 1 cup of milk.  Slowly stir on low until the cream and caramel sugar are combined and become a creamy broth.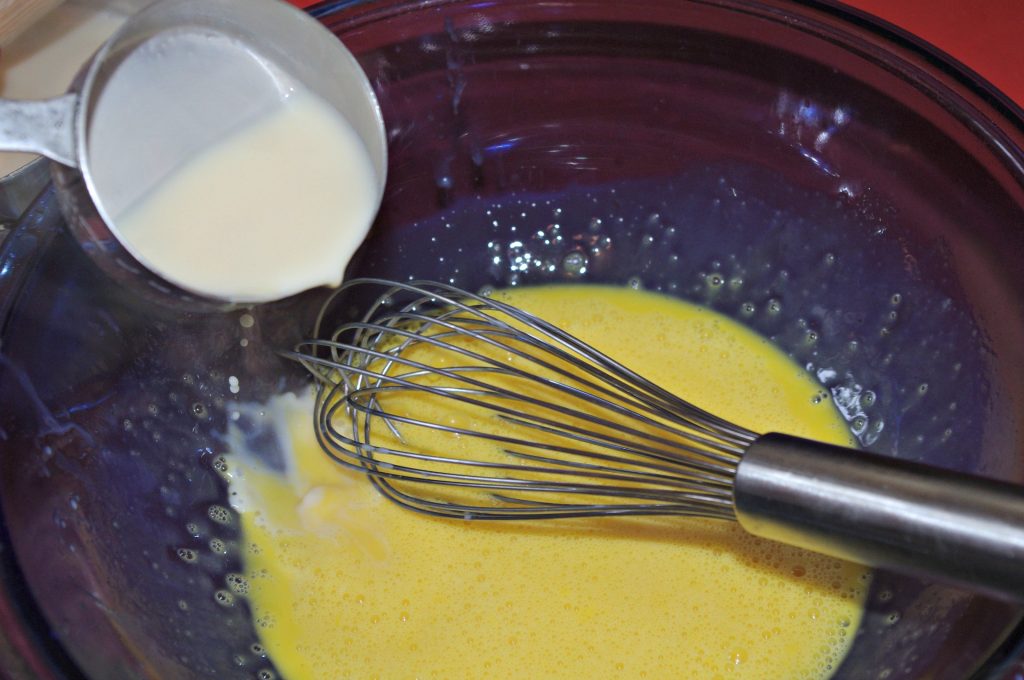 Remove from hit and let stand. Flavour with 1tbsp Vanilla (use the GOOD STUFF) and a pinch of salt.
In a bowl, beat 8 egg yolks and 1 full egg until smooth. Slowly add your cream sauce into the eggs, beating the entire time to ensure the eggs gentle warm and do not "cook"
Add in the entire cream sauce, beating until smooth.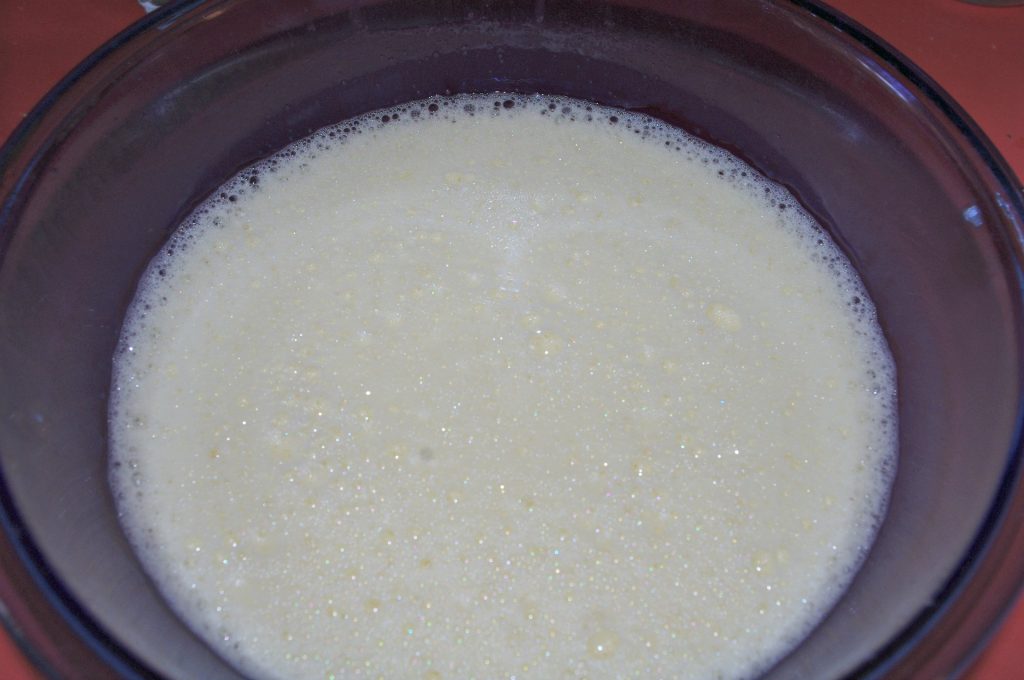 Let your beaten cream sit, covered, overnight in a clean container (I often use a juice carafe) The top will have a small layer of foam.
The next day, spoon the cooled, set cream into small ramiken cups.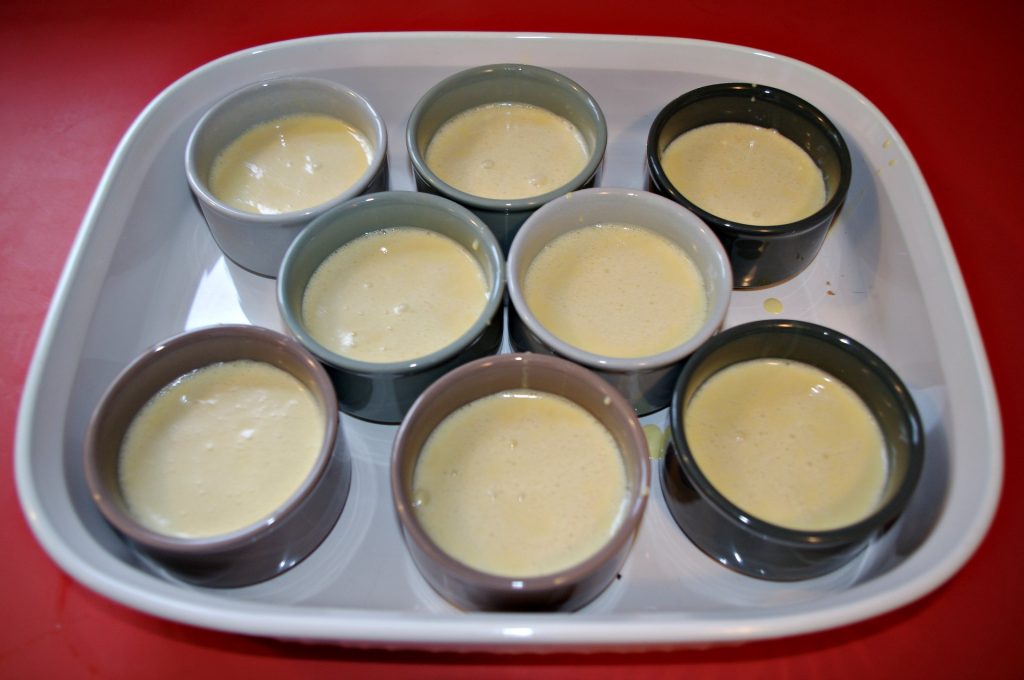 Have them sit in a pan half filled with warm water.   Bake at 325 for about 30-45 minutes. Do not overcook to cracking. You want the mixture set and firm but not dry.
Blot any excess water from the cups.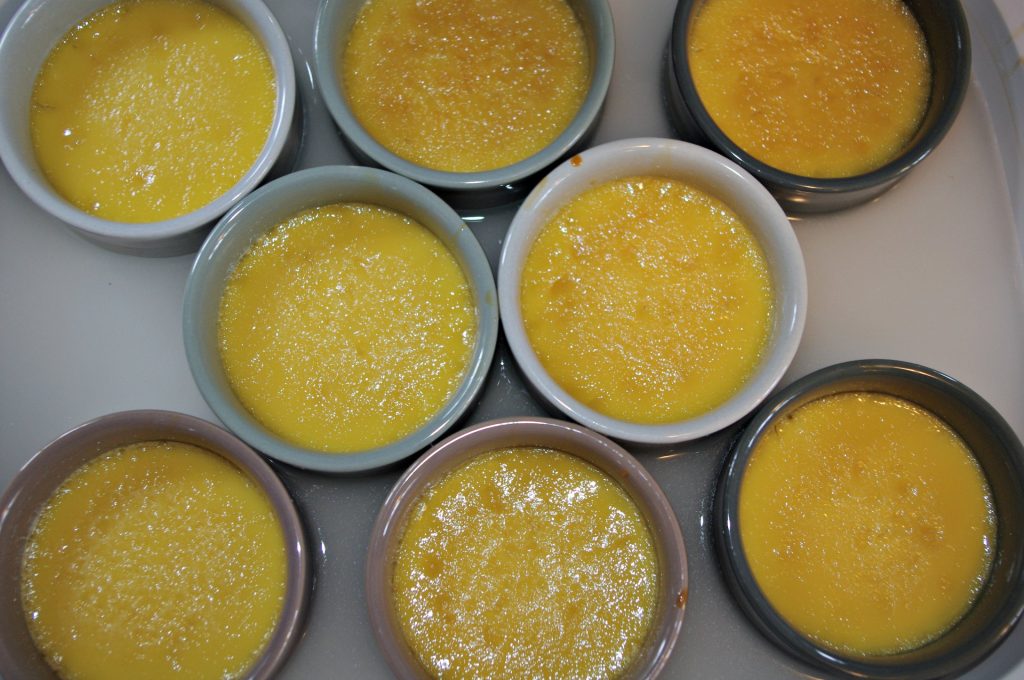 Cool, and top with course raw sugar and fire the sugar with a small torch like this, until the sugar has melted and is a crisp topping.

Crack, eat and Enjoy your Easy Homemade Créme Brûlée!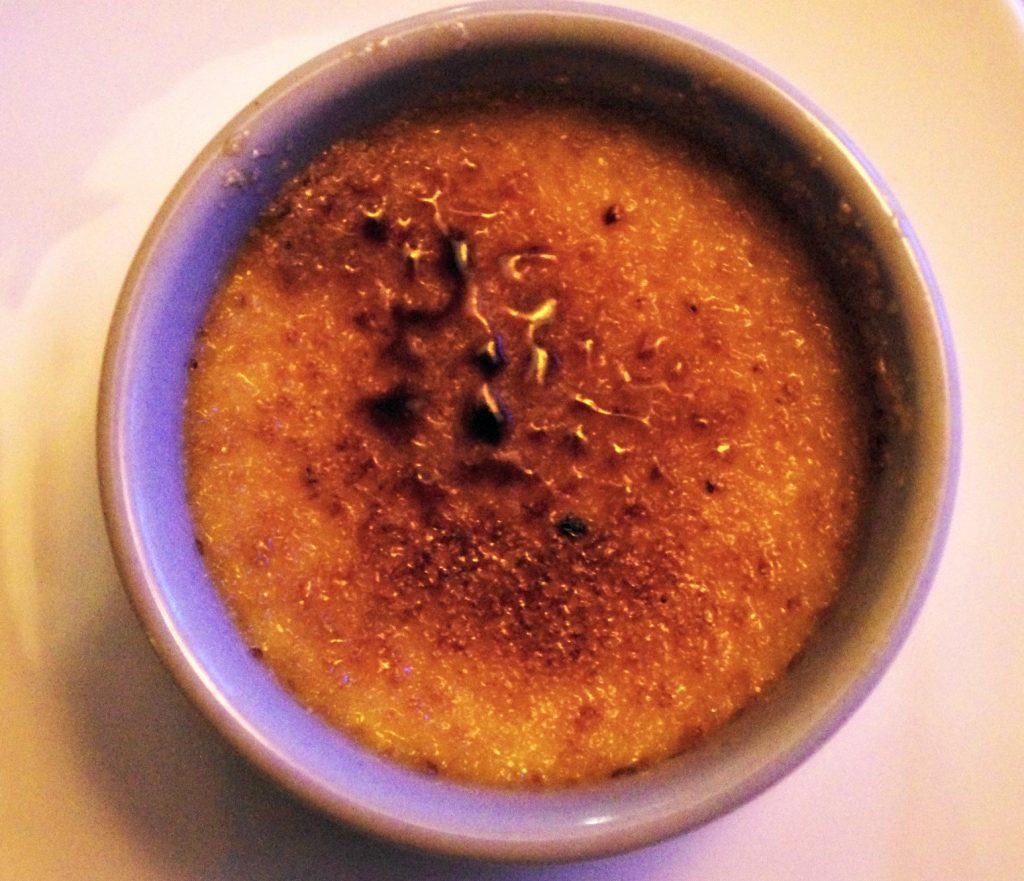 How to Make Easy Homemade Créme Brûlée Recipe
1 cup white sugar
1 cup water
2 cups cream
1 cup Milk
1 TBS vanilla
1 pinch of salt
8 Egg Yolks
1 full egg
course sugar for topping
Pour sugar into pan, and add water so sugar is mounded.  Slowly warm until simmering and sugar is dissolving.  Simmer and swirl until the sugar becomes golden brown. Add cream. Add milk. Warm gently and stir still smooth. Add salt and vanilla (to taste)
Beat eggs in separate bowl.  Add cream to eggs slowly to temper, stirring constantly.  Add all cream mixture. Transfer to clean bowl, cover and let sit refrigerated over night.
Pour mixture into ramiken cups, and sit cups in a pan filled with warm water (water should be up to the custard level)  Bake at 325 for apx. 30-45min.
Cool. Top with raw sugar and melt sugar with small torch.  EAT!