We are all about the cheese in this house and love making our favourite dishes with new flavours when we get the chance.
When we saw the new Kraft Shredded Cheese with a Touch of Philadelphia, I knew it would make our favourite dinner time dish memorable. With three great choices, each with a Touch of Philadelphia, we had a hard time choosing between them.
The Kraft Shredded Mozza Cheese with a Touch of Philadelphia won us over though and was the perfect addition to my creamy mushroom risotto.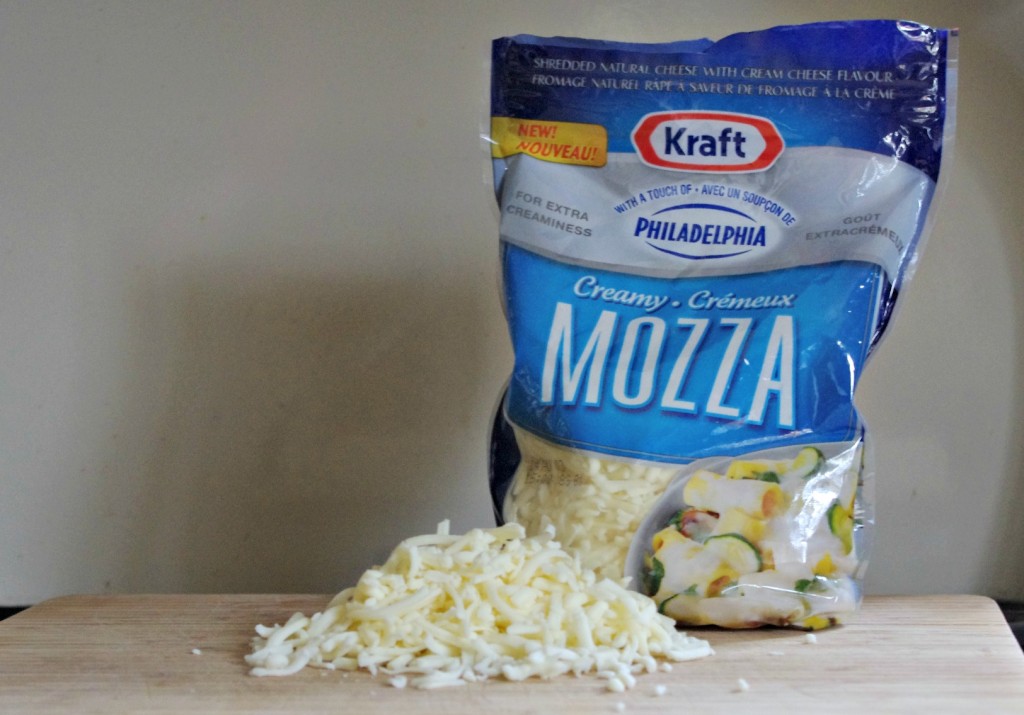 We have been making this family favourite for years, and every time I am left wondering why people think a Risotto is so difficult to make. With ready prepped ingredients, and a glass of wine beside me as I cook, this turns out perfectly every time.
Start with 4 cups of chicken or veggie stock, warmed and set aside. Then sauté 1 diced onion, and 3 cups of mushrooms in 1/3c butter. Vary the mushrooms if you like, or use the simple button mushrooms from the grocery! Toss in 2 crushed and diced cloves of garlic.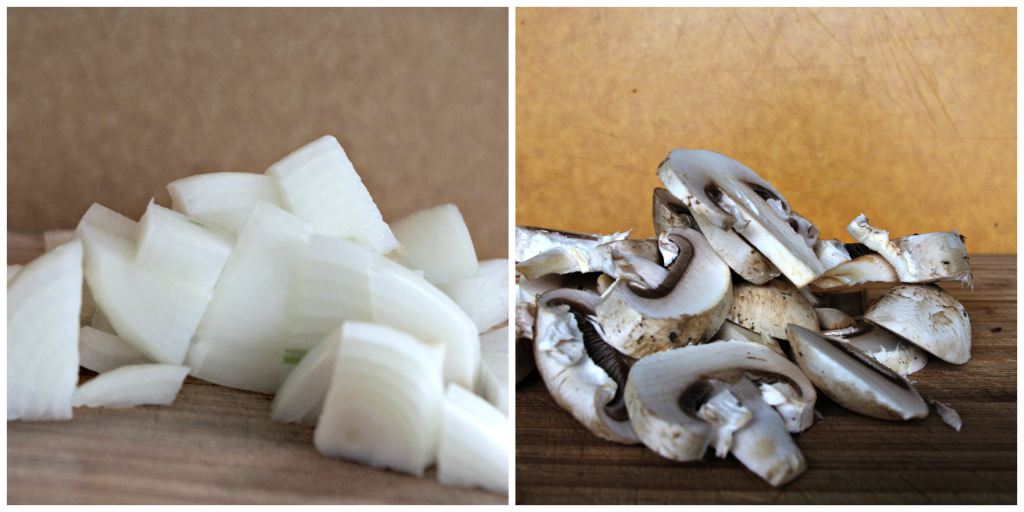 Once the onions, and mushrooms are softened, lower heat add in 1 3/4 cup of Aborrio Rice to the pot. Stir until coated with juices and butter. From there, add in a ladle of the warmed stock at a time, and continue to add ladle-fulls as the stock is absorbed into the rice.
By the last spoonful of stock, your risotto will be done, and ready for seasoning. I add a touch of salt and pepper, but you can get creative with seasonings to suite your palette.
Once the last moisture is absorbed, add in 3/4 cup of the Kraft Shredded Mozza Cheese with a Touch of Philadelphia to the pot. Stir to melt and them reduce heat to minimal and let is stand. What an easy add, and no grating of my fingers! The Kraft Shredded Mozza Cheese with a Touch of Philadelphia melted into the dish quickly and smoothly, with no burning or clumping (which is really important when dealing with a soft rice like aborrio)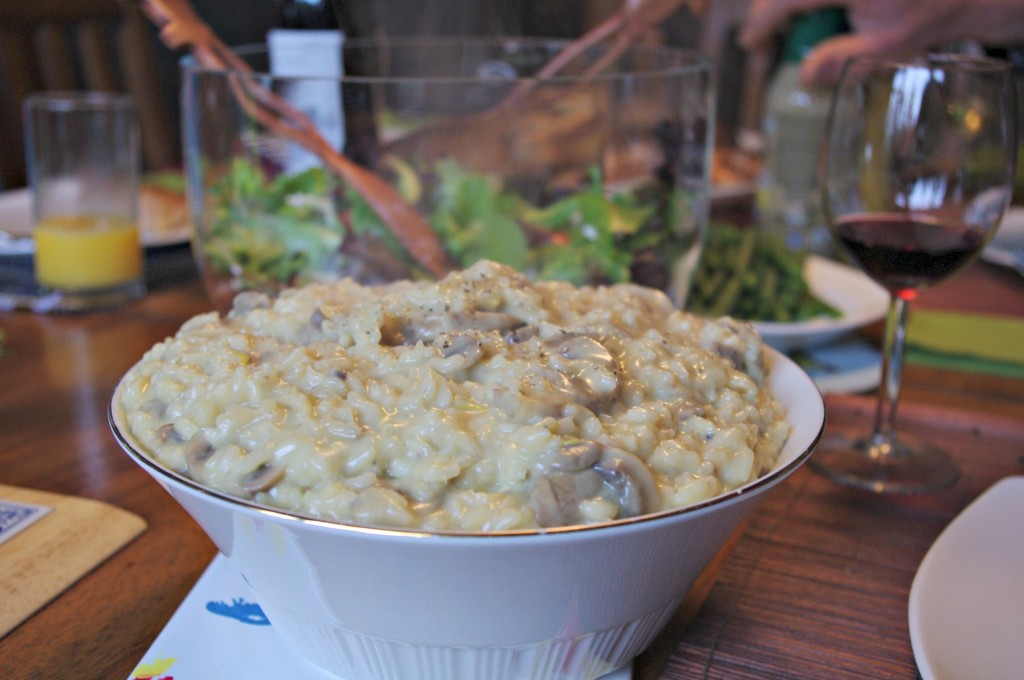 Pour into a nice serving dish and top with a little more cheese, some fresh ground pepper or parsley from the herb garden.
Our kids love this dish, it is creamy and cheesy and even our little mushroom hater eats it, AND the mushrooms (apparently they were too cheesy to leave behind)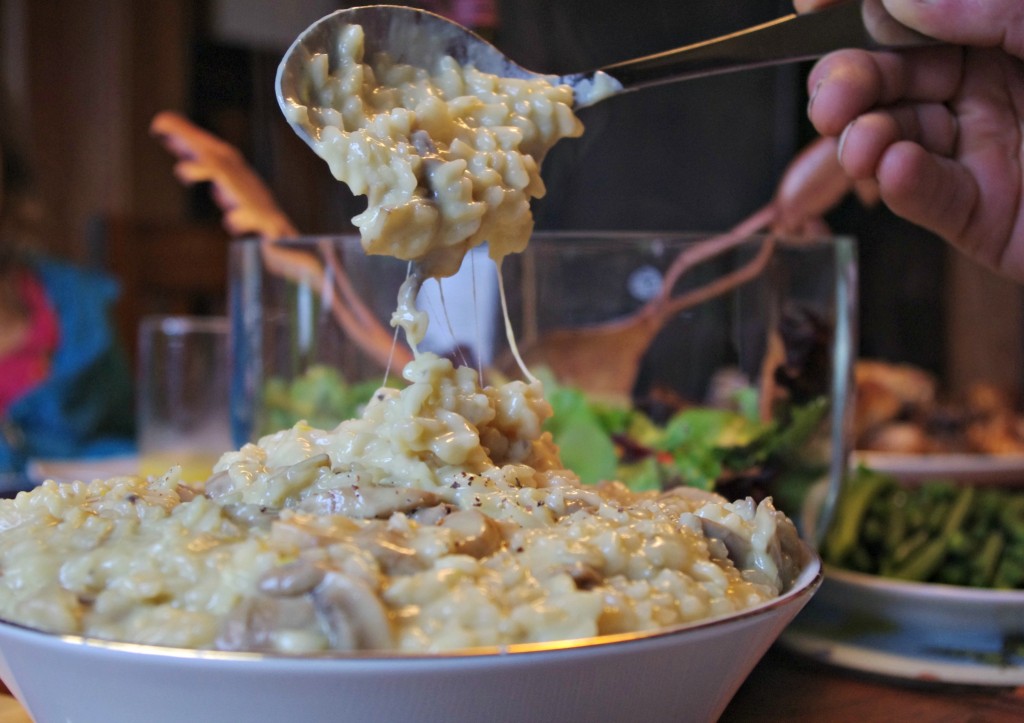 We served it alongside marinated BBQ'd chicken, fresh green beans and a spring salad! What a perfect dinner to have in our dining room for the first meal in our new house!
Grab the recipe below, and check out the Kraft site for more amazing recipes and suggestions on how to make a melt to remember with the Kraft Shredded Cheese with a Touch of Philadelphia varieties.
Want to share your Kraft Shredded Cheese with a Touch of Philadelphia creations? Your invited to join the @KraftCanada What's Cooking Twitter Party on April 16, 2014 at 9:00 pm. Be sure to follow the hashtag #TouchofPhillyCheese!
Easy Creamy Cheesy Mushroom Risotto
Author:
Prep time:
Cook time:
Total time:
A creamy Mushroom Risotto, easy to make and swimming in cheese!
Ingredients
4 cup stock (chicken or vegetable)
1/3 cup butter
1 onion, diced
3 cups mushrooms- sliced
2 cloves garlic, crushed and diced
1 3/4 cup Aborrio Rice
3/4 cup (or more)Kraft Shredded Mozza Cheese with a Touch of Philadelphia
Instructions
Heat stock in a separate pot until low simmer
Carmelize onions and sauté mushrooms in butter. Add garlic. Add rice to pot and stir to coat.
One ladle at a time, add warmed stock to rice mixture. Let each ladle full absorb before adding another. Stir continuously.
When stock is gone, season lightly with salt and pepper and add in cheese. Gently incorporate to melt. Let dish stand before serving.
Although this post has been generously sponsored by Kraft Canada, the opinions and language are all my own, and in no way do they reflect Kraft Canada.