When December rolls around I make a sudden switch from a healthy diet to living off of chocolates, cookies and red wine. I load the sugar, on top of the sugar, on top of the butter and the carbs.  I add Bailey's to my coffee at the start of the morning, and roll myself into bed each night, with my belly (and heart) filled to the brim with holiday cheer.
So by the time the holidays actually arrive, I am stuffed and desperately in need of something lighter to consume.
We took the tired and overused mimosa and made it over to be fresh and filled with homemade ingredients, and perfect for a holiday brunch, using the new flavours of Dasani Sparkling water.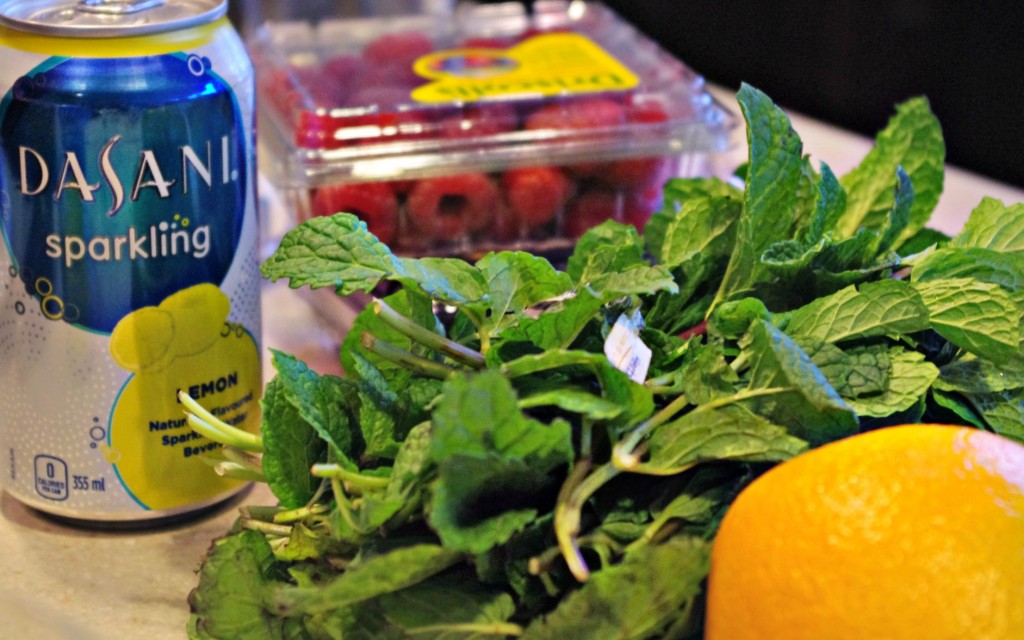 We mixed Dasani Sparkling water with homemade Peach Liqueur, and high quality Gin. Adding in fresh fruit and mint for an elegant touch.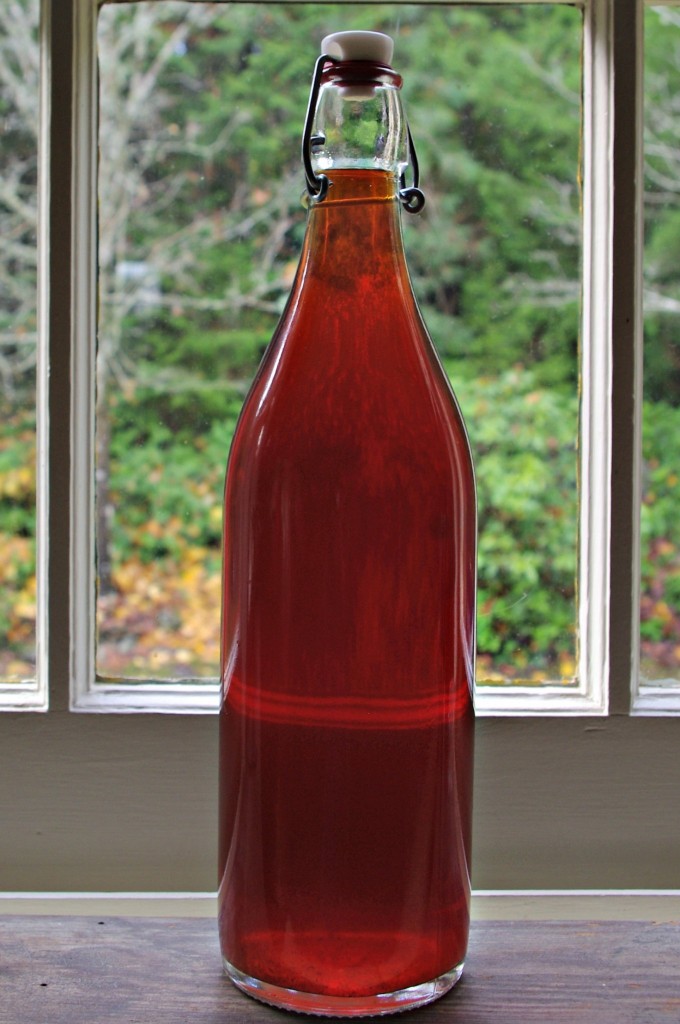 We used 1/2 ounce of gin, with 1 ounce of peach liqueur (check out how to make your own homemade liqueur here) and topped the cocktail off with Dasani Lemon sparkling water for a sparkling finish!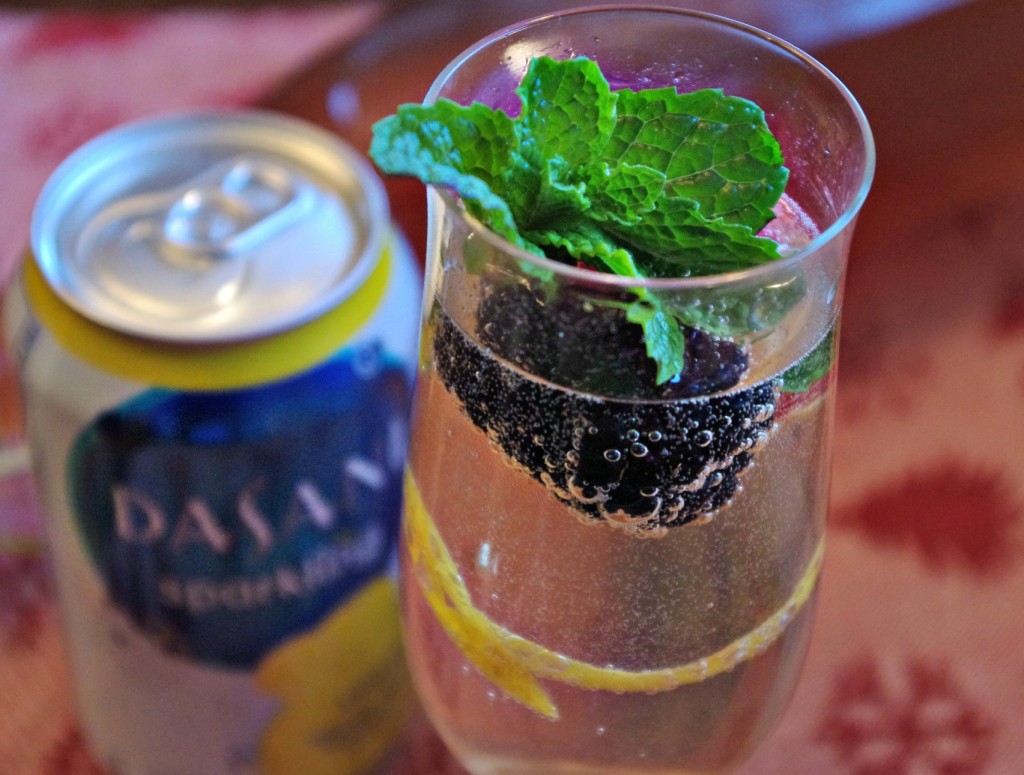 Fresh blackberries and raspberries, and a twirl of lemon were added to bring a fresh flavour to the Dasani Cocktail.
Check out the video below with a step by step of how to make the "Made over Mimosa"

The best part though, is your Dasani mixer has zero calories, is unsweetened, has zero artificial colors, and it's caffeine-free!  Makes all those cookies you snacked on balance out, while still being able to enjoy a fancy drink.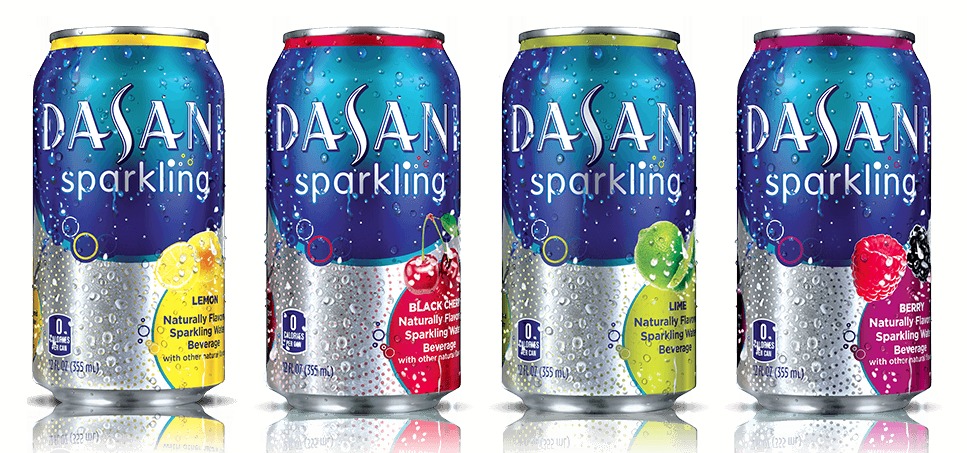 DASANI Sparkling Water is available at Walmart and perfect for sparkling the holidays  in 4 sparkling flavors: Lime, Berry, Lemon, Black Cherry in 12 pack of 12 oz cans.
Check out more amazing Dasani inspired drinks, alcoholic and not, on Pinterest and get inspired for a zero calorie holiday!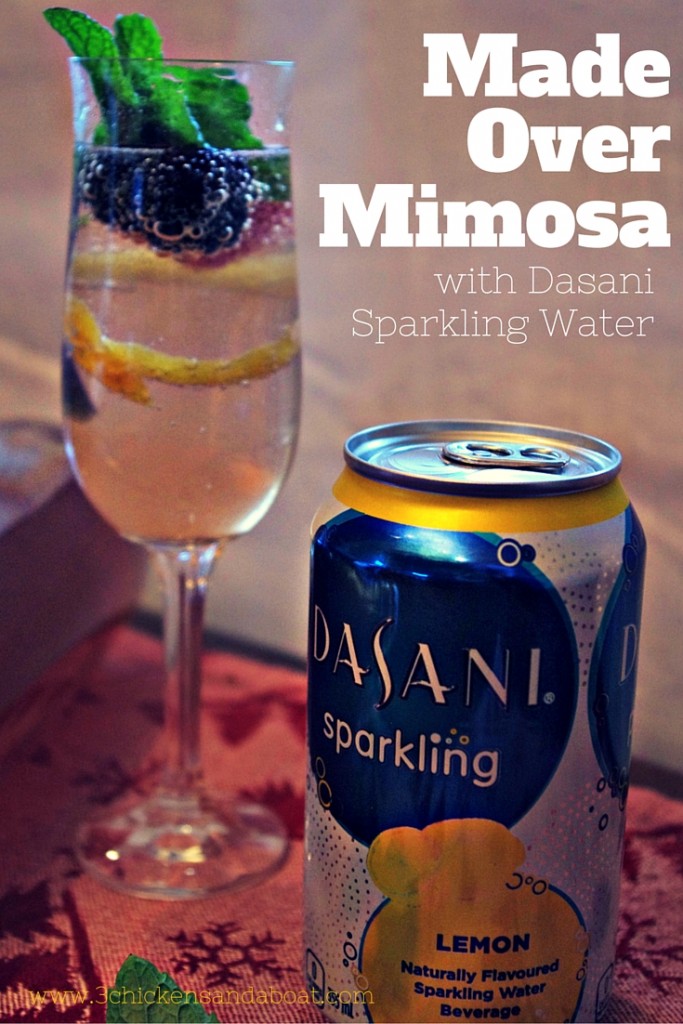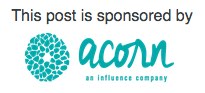 Mandatory Alcohol disclaimer: You must be 21 to consume alcoholic beverages. When doing so, please drink responsibly. No drinking and driving, and no drinking and texting!