The very first recipe my daughter mastered was one for Peanut Butter Fudge, which means each time she gets a hankering to get her "bake on" she ends up in the kitchen, making us fudge.  Pretty much the best thing ever, until we challenged her.
We are LOVING snacking on the new Reese Spread. An OMG delicious mix of chocolate and peanut butter that is perfect on apples, bagels, toast, banana's… or if you are desperate, a SPOON.  We wanted to see how the Reese Spread held up to her Peanut Butter Fudge recipe!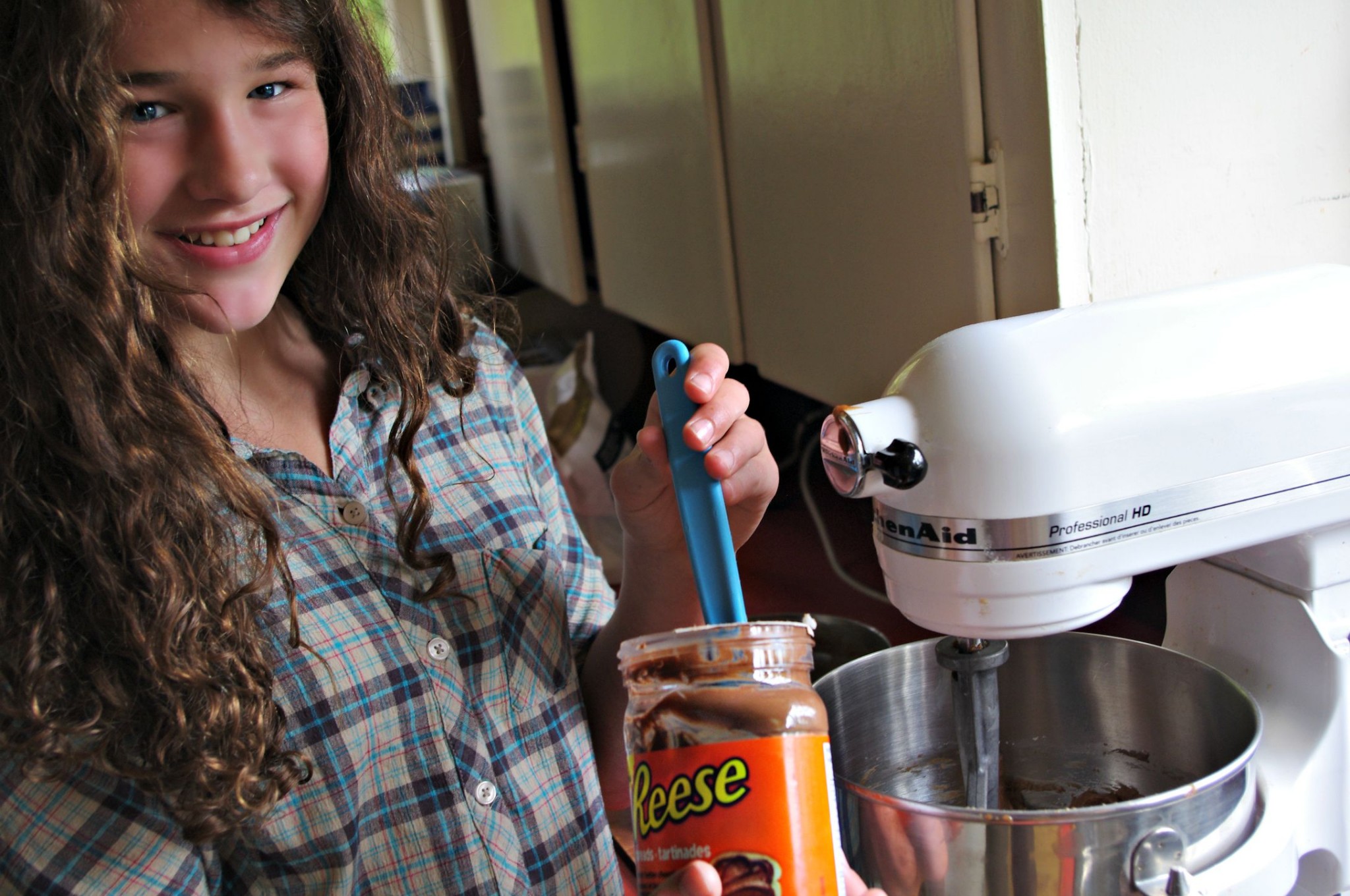 She went to work! She didn't need to alter the recipe at all, and just swapped the Reese Spread for regular peanut butter.  The fudge ended up with a darker, richer colour, and OF COURSE, delicious cholatey flavour!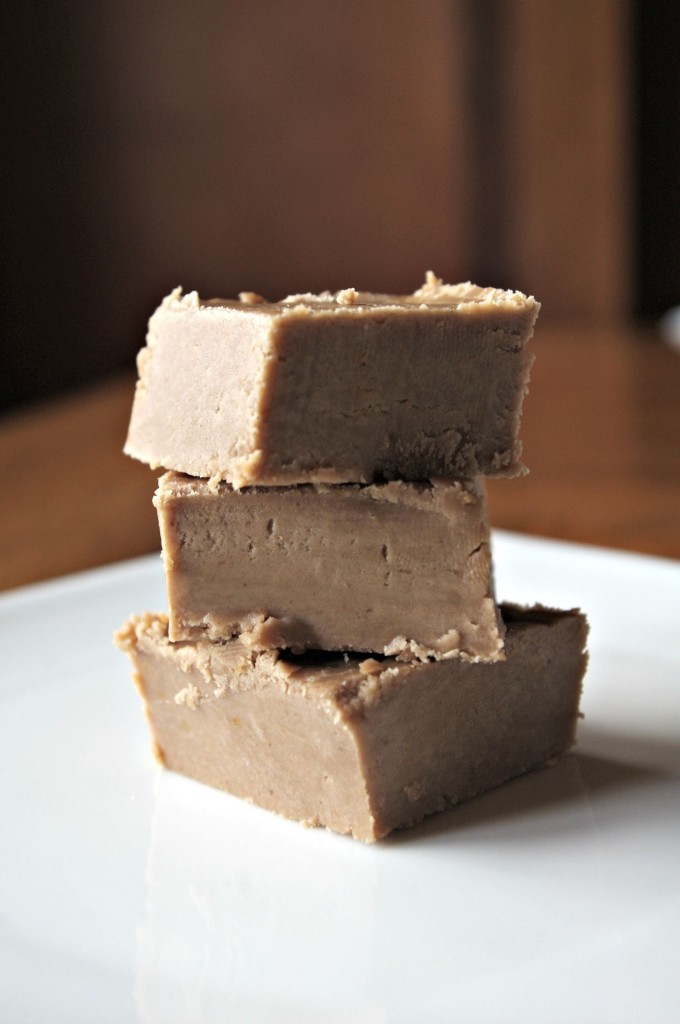 Check out her recipe below, and then give it a try!  And, don't forget to click over to our Reese Spread Giveaway and enter to WIN $100 worth of Reese Spread products for yourself!
Chocolate Peanut Butter Fudge
Author:
Prep time:
Cook time:
Total time:
A well tested Peanut Butter Fudge recipe made BETTER with Reese Spreads!
Ingredients
1/2c butter
2 1/4c brown sugar
1/2 c milk
3/4c Reese Spread
1tsp vanilla
3 1/2 c Icing sugar
Instructions
Heat the butter, brown sugar and cream over the stove until simmering. Simmer for 2 minutes.
Remove from heat, and stir in vanilla and Reese Spread.
Have waiting in a mixing bowl, the icing sugar. Pour this yummy, gooey, peanut buttery goodness on top of the icing sugar. Then beat it till smooth.
Put it into a 9×13 inch pan and smooth. Chill until set, Slice and serve.