I get it now, why this season is called fall. It has nothing to do with  leaves and much more to do with APPLES.  They are falling off the tree faster than I can pick them! There are so many this year, I am tripping over baskets and bins overflowing with sweet crisp fruit. They should call this season Trip. But it is the perfect season to crack out my Canned Apple Pie Filling Recipe.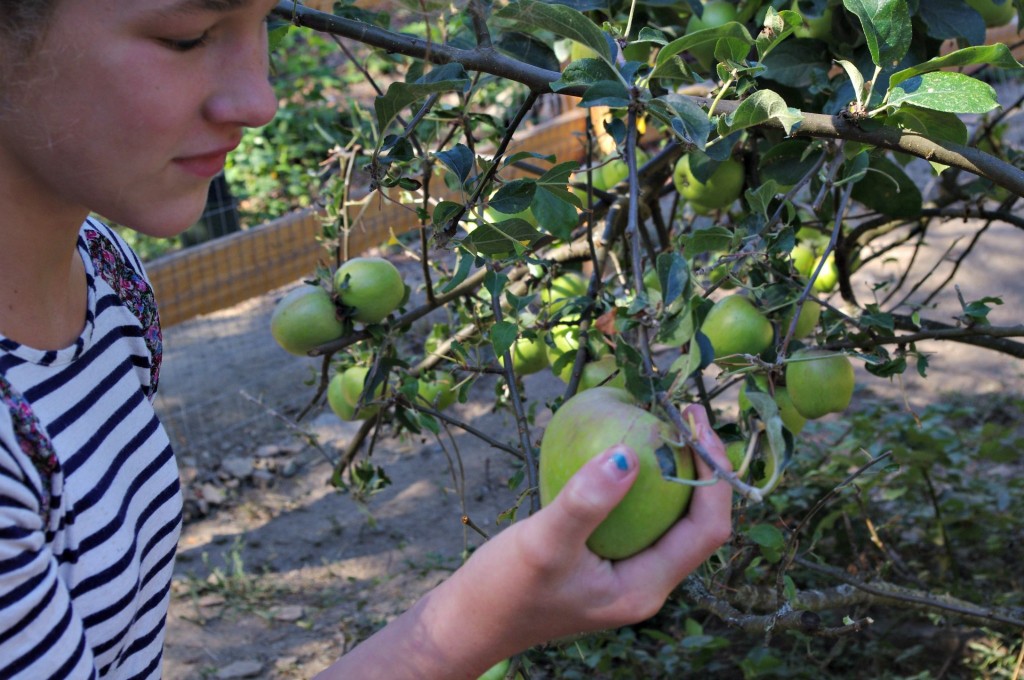 With my bounty of deliciousness I have about a zillion options for storing, freezing, canning, dehydrating and munching.  My family's absolute favorite is canned apple pie filling, so the majority of my harvest will go to that. It's easy, amazingly delicious and makes THE BEST apple pie ever!
I start with apples, and peeler or sharp knife and a comfortable chair. Peeling and slicing apples is a time consuming task so I often do it with a cup of tea, or glass of cider depending on the time of day. Actually, who are we kidding. It's cider, no matter the time.
 Canned Apple Pie filling Recipe 
Peel em, slice or chunk them (I'm a chunk girl, they seem to hold together better in small chunks) and divide between mason jars.  Fill almost to the top, you need to leave room for the scrumptious filling goo that will bind it all together in your pie shells.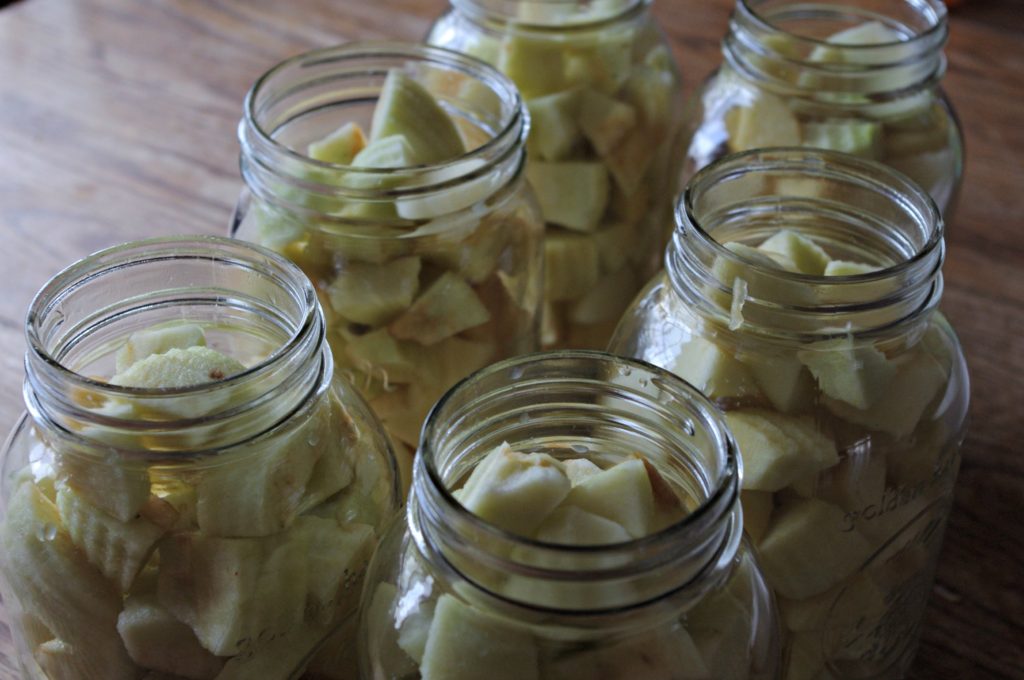 And that goo, well it is the "filling" part of the Apple pie!  To make, mix together 4.5c of white sugar, 1C cornstarch, 2t cinnamon and 2t salt.  (you can add other "apple pie-ish seasoning if you like".  Mix the dry ingredients until combined and then add 10C water and 3T lemon juice.  Mix, and simmer until thick and "goopey"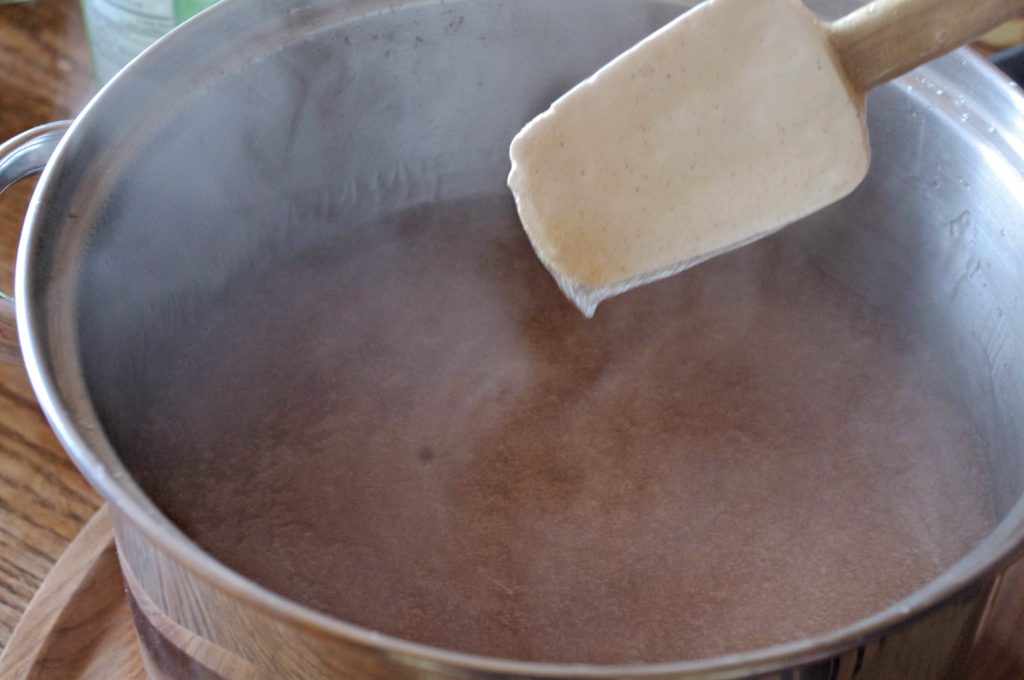 Don't let the boil get away on you- this stuff can spit and when it gets you, its BURNS.
Carefully fill each jar with the mixture, leaving about 1 inch on the top of each jar.  Use a spatula to ensure the mix is down through the apples, and the bubbles are removed.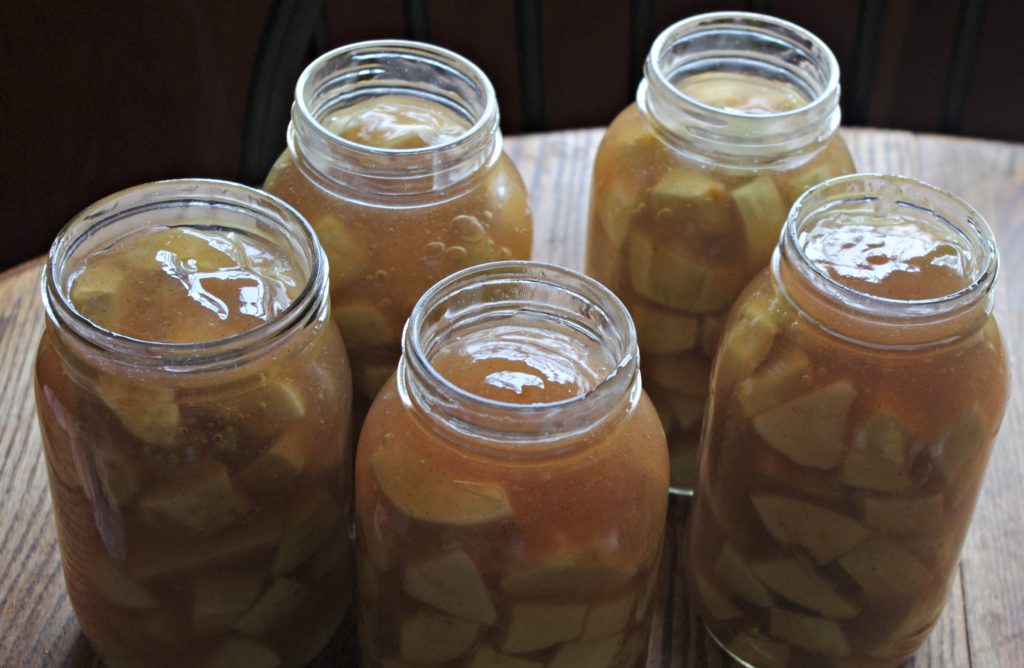 Add lids, and "can" in a water bath for 20 minutes. Remove and let cool.
The apple pie mixture will store for years and to make a pie all you need to do is open a jar, pour it into a pie shell and bake.  Easy homemade apple pie in MINUTES!
Canned Apple Pie filling makes a great gift for the holidays, or for new babies, or to help out a family with food delivery.  And it is amazing way to get rid of ALL THOSE APPLES!   Each batch takes apx 6LBS of peeled and sliced apples, and makes 6 mason jars (6 pies) for later.