This post is sponsored by PetSmart® and the BlogPaws™ Pet Influencer Network™. PetSmart is not responsible for the content of this article.
My first "job" was when I was just 11 years old.  Now, it wasn't really a job, hardly even a real volunteer position, but to my friends and I, it was a commitment that we valued.
We would spend every sunday at our local animal shelter, cleaning stalls, helping with injured animals, and general support.  For years we did this, with no pay, just puppy licks and the odd cat who would nuzzle up against us.
It was our first foray into "real life", away from our homes for the day, our first responsibility outside of cleaning our rooms.  And probably not how most pre-teen girls would spend their weekend. (cleaning stalls is NEVER glamorous)
Looking back now I see how these years created the person I am today.  My hundred percent commitment to things I do, my ease with hard work, and my comfort with the odd smear of chicken poop on my clean jeans.
And of course, my commitment to the welfare of critters, big and small.
Which is why I am thrilled to share a new program, "Buy a Bag, Give a Meal"  launched to celebrate the 30th anniversary of PetSmart®.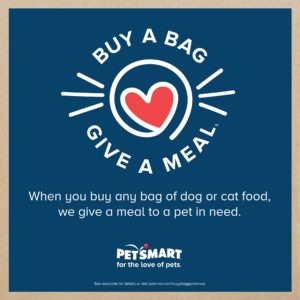 Check out the full press release of the "Buy a Bag, Give a Meal" program here
" Buy a Bag, Give a Meal program, where for every bag of dog or cat food purchased online and at all its stores across the U.S., Canada and Puerto Rico, the leading pet specialty retailer will donate a meal to a pet in need served by pet shelters, animal welfare organizations and food banks. PetSmart said it expects to contribute more than 60 million meals** under this philanthropic program – its biggest philanthropic campaign in its 30-year history. The program will run March 1 – December 31, 2017.
I love that PetSmart® not only understands the value of a pet curled up at your feet, but is also courageous enough to spend time with pets "less fortunate" who require more of our support and energy.  Helping animals in need is the less comforting side of this whole story, but one that is necessary, and so very important.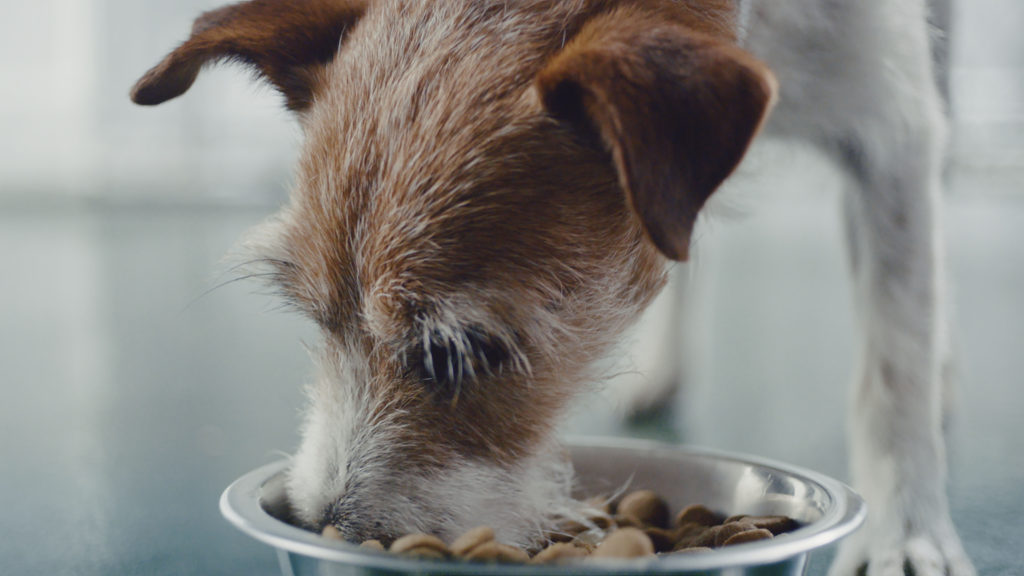 I know that every day I would finish my 8 hours at the shelter, and head back to my home where my spoiled and very loved dog would sniff my dusty jeans as I tossed them on the bathroom floor.
I would sit snuggled up with this pup each night, appreciating the comfort she gave me as I thought back to the scores of animals I left that day at the shelter.
My week would go on, but the next Sunday I would again head off to give what I had, which at 11 was really only time and a bit of energy.  And I would again, hose out the kennels, and share the love that I had around to as many creatures as I could.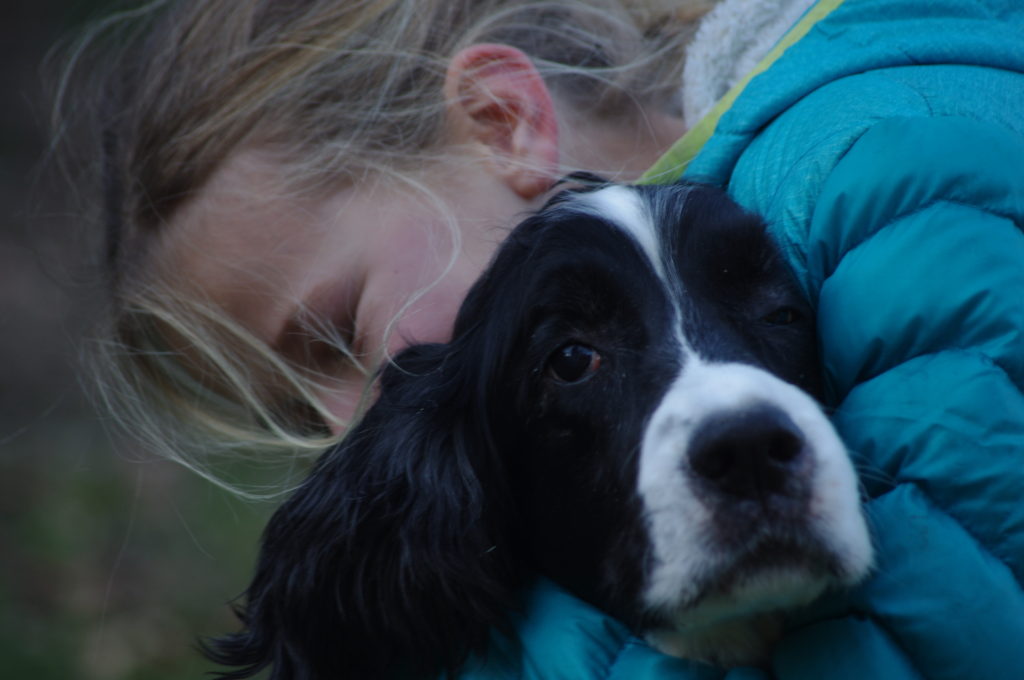 These days my time is limited with 3 kids and a farm filled with animals.  But the one thing I do have is a bit of extra money to make a choice to purchase a bag of dog food at PetSmart®, knowing that with that one bag… I am offering a little bit more to a pet in need. And at least that is something.
This is a sponsored conversation written by me on behalf of PetSmart. The opinions and text are all mine.