We have 3 lovely Pure bred Nubian Goat Does, and have been struggling with the question of whether we should breed them , or just enjoy our girls as they are. We are asking questions, and exploring the options, and have come up with quite the list of reasons to breed your goat, as well as a list of why NOT to.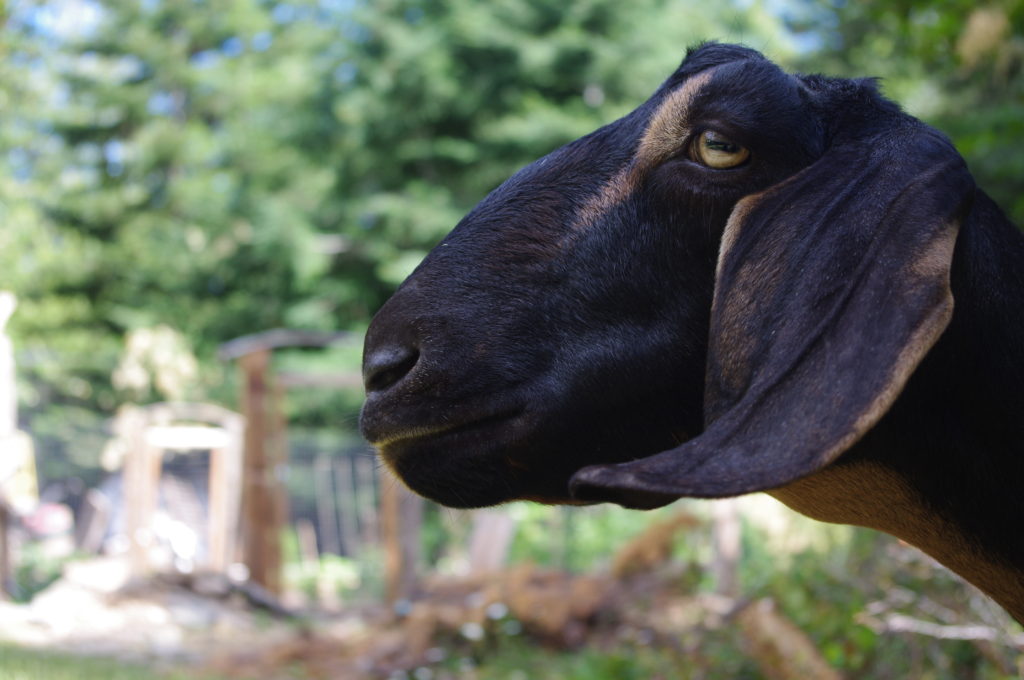 Reasons to Breed Your Goat
 Quality of the breed.  There are only SO many quality purebred goats out there, and we believe that if you have a chance to add value to a breed, then you should do it.
Babies are amazing.  I have never experienced anything quite as cute as a baby goat.
Milk!  With our goat fresh after kidding we have had goats milk, and in turn goats cheese, for months. Not only a savings on the grocery bill, but a healthier alternative as well.
Showing:  You can't show a Doe UNLESS she is in milk after her first year. So, if you want to show your goat, you better get her bred.
Money. a pure bred, registered and ranked goat is worth something, and if done correctly, breeding could bring revenue to your farm.
But, with all the pros there are also a lot of cons!
Why NOT to Breed Your Goat
Having babies is hard on anyone and could potentially shorten your goats life.  Especially if you are breeding your doe later in life.
So many GOATS. Like roosters, you can only have so many bucks around. Castrating is an option, but then you have a purely pet goat on your hands, which has less value than a breeding goat.
Stress:  Finding a buck, setting up the meet, monitoring moms health, adding extra feed, all of this adds extra stress and COST to your farm.
Birthing space. You need to set up your farm so moms can kid in peace and away from the other goats.
Show circuit. Your goats will have the most value if they are being shown and certified. This also takes time, and learning to do well and opens a whole new can of worms.
On our farm, we are committed to breeding our girls who have been tested fully for health concerns, and are exploring adding them to the show circuit. We still aren't sure if we will leap ahead and add more goatlings to the world, but if we do, we want to do it RIGHT!