I am FOREVER on the search for an epic cup of coffee that I can make AT HOME.  Quickly and easily, from the comfort of my kitchen. In our journey we have tried fancy coffee makers, one cup machines, coffee makers with pods, or grounds, but with all the bells and whistles, we aren't getting better coffee, just more things that can go wrong and break.  All we wanted was to find the best simple coffee maker!
So, we decided to go back and go old school with our most recent trial.  We needed something with enough fill space to load up 2 adults and a senior high schooler each morning, that was easy to use, and had a no waste basket for the grounds.
We decided on the Hamilton Beach 14 cup programmable coffee maker, and it gave us everything we were looking for, including great coffee.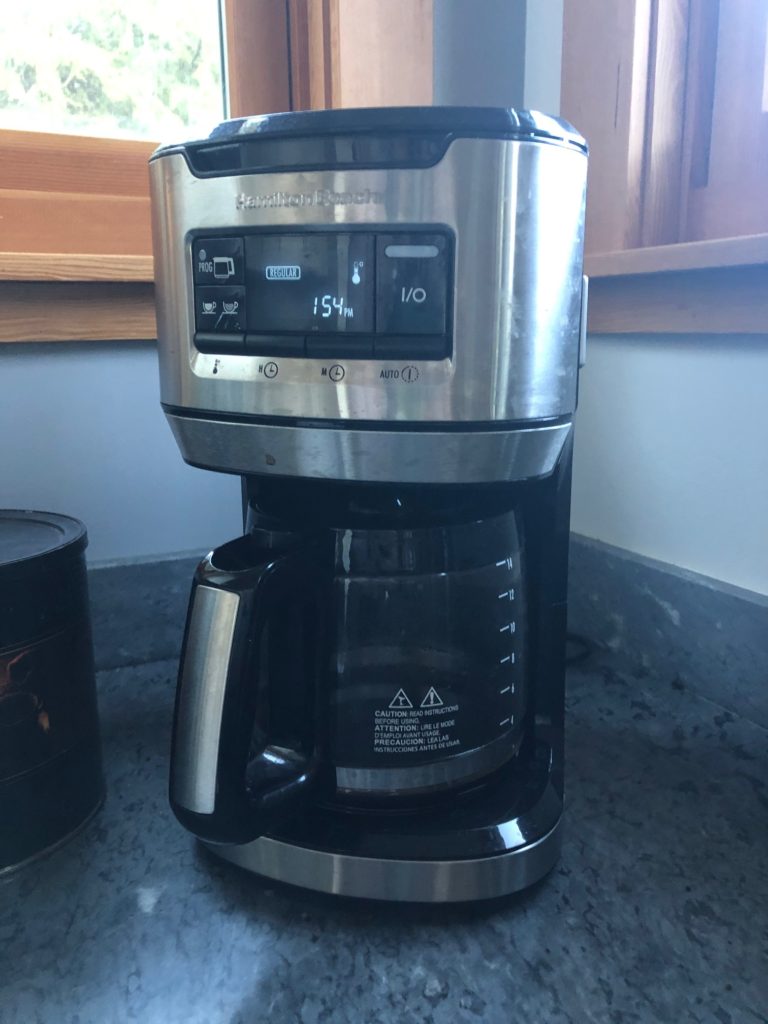 The 14-Cup Programmable Front-Fill Coffee Maker has an easy front fill, with a water filter included in the machine.  The fresh grounds go in a front basket that swings forward for easy access.   The grounds do not need a paper filter (great for reducing waste) and the basket is easily removed to compost the grounds and clean for re-filling.
It makes a solid 14 cups (although there is some loss to evaporation during brewing).  You can pour your first cup halfway through and the drip will stop when the pot is removed.
The digital display gives you a "time since brewed" notice, and it is easy to program for the auto function so you can wake up to fresh hot coffee in the morning.
A clear time display, an options for regular or "BOLD" brew, this coffee maker has just enough of the RIGHT bells (and none of the useless whistles) to make your morning brew seamless.