Affiliate marketing seems to be the most talked about, and least understood of all blogger products.  We hear stories of bloggers making "Six figures" from affiliate marketing on websites they rarely post on.
So, how DO they do it, and is it all dependant on the size of your site? Or are there tricks and tips to making affiliate marketing work with narrative lifestyle blogs?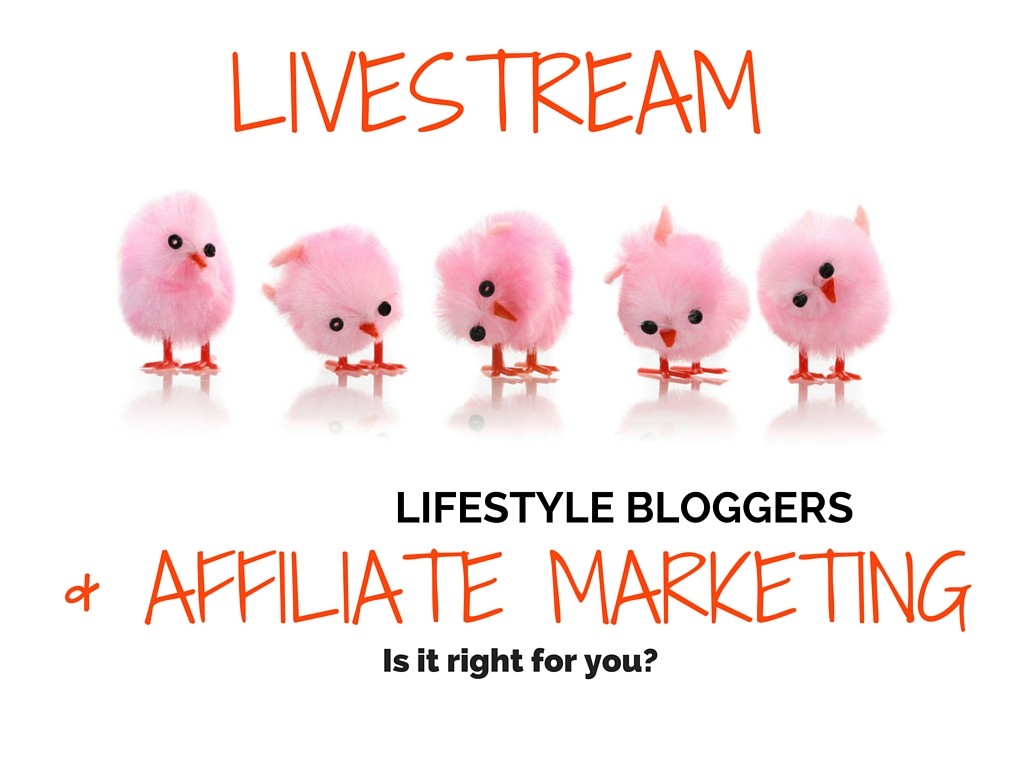 This week we are welcoming Stephanie Robbins, of Robbins Interactive and Debbie Bookstabber of Element Associates. Both of these women spend their days managing affiliate marketing programs and know the strategy that influencers should use to make affiliate marketing links work for them.  They will share tips, tricks and be there to answer your tough questions about whether affiliating is the right move for your revenue.
Affiliate Marketing is a jar of worms that once opened can seem overwhelming. The best idea is to pick one company that you want to support and apply layered learning to improve how you market for them.
Debbie Bookstaber is the President of Element Associates, where she leads integrated social media, affiliate marketing, PR and blogger outreach campaign for her clients. Debbie brings a unique perspective to projects based on her experience as both an affiliate manager and a successful blogger. As the blogger behind Mamanista.com and Bloganthropy.org, Debbie was recognized as one of the "Top 25 Parent Bloggers Who Are Changing the World" by Babble.com in 2012 and as a "Best of the Net" Blogger by Working Mother Magazine in 2013. Debbie has over a dozen years of marketing experience at brands such as Expedia and Travelocity. She has managed online marketing programs responsible for several hundred million dollars in annual sales. Debbie has advised PR firms and Fortune 500 companies on blogger relations and effective social media strategies, and she serves as the Director of Social Media for Child's Play Communications in New York, NY. Follow her on Twitter @buzzmommy.
Stephanie Robbins is the founder of Robbins Interactive and connects brands to niche online influencers to incrementally grow revenue through affiliate programs. She brings over 20 years of online marketing experience to the table, including leading the interactive division for a nationally acclaimed digital agency. Stephanie is known for representing a select few brands that she can authentically promote, treating each brand like it is her own. She has spent the past 8 years developing relationships with over a thousand content affiliates and is passionate about helping them create a flexible lifestyle through passive income. A known subject matter expert, Stephanie has been interviewed on NBC Business Talk Radio, published in Feedfront Magazine, and invited to speak at Affiliate Management Days.
 Stephanie currently manages the following affiliate programs: Grokker, Natural Healing Oils, 100% Pure Cosmetics, Chegg and Cleatskins
Suscribe here to attend our Affiliate Marketing live stream blab, (or come back here and watch it live/ or recorded!)  Join us Thursday Dec 3rd at 6pm PST/9pm EST and ask your questions to our Affiliate Marketing experts!
click to join the LIVE STREAM BLAB  or watch the video below!