We are starting to get into the "every day is a saturday" feel around here now that summer has arrived. On one hand this means sleeping in, and lazy days, and with that "boredom", too much bickering and not enough adventuring.
So, when things seem like they are about to "hit the fan", we intervene.
We "forced" the kids down to beach the other day, a few short blocks from our home.  2 bottles of water and a few apples was all we brought, and set out on an adventure.
Everyone's skin was prickling.  The kids were fighting over who got to hold which dog, or what order we were to walk in.  At the beach it was fighting over the BIGGEST crab.
Dad was done.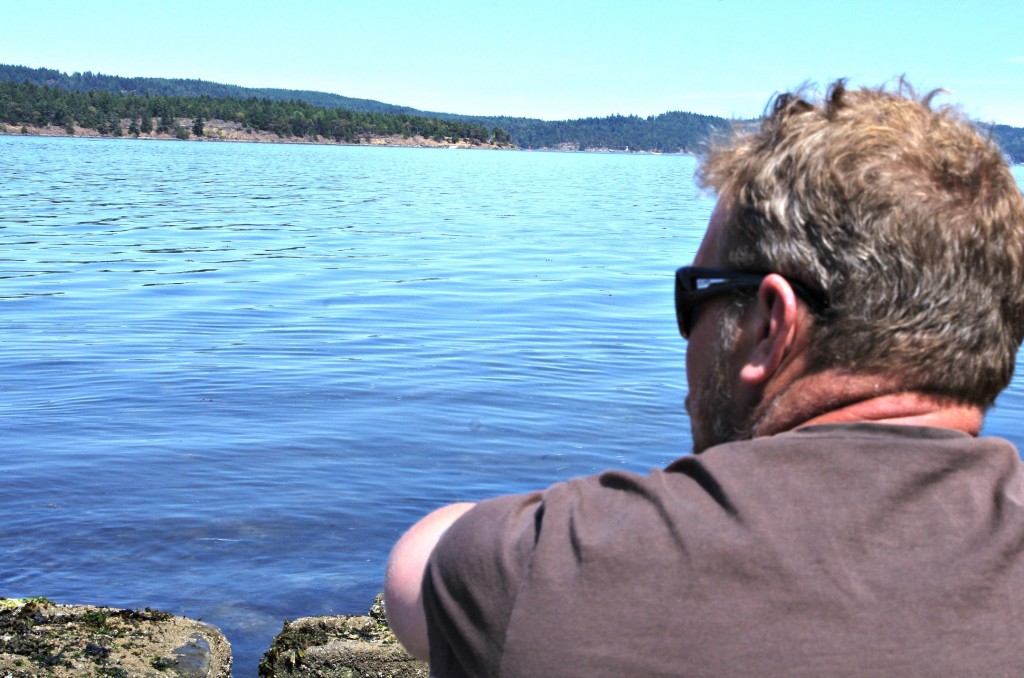 I was getting close.
We had a moody "tween" who ended up stomping off down the beach wearing a full face pout and the little one was slipping on the rocks and alternated between screams of joy and pain.
This was not going to plan.
It was summer. We should be having fun! We should be happy, relaxed and full of laughter.
Instead we were stressed, and overwhelmed and frustrated with each other.
As parents we were balancing the "WE MUST HAVE FUN" moment with the "I HAVE  A TONNE OF OTHER STUFF I NEED TO DO" panic.
And the kids, having had tonnes of outside entertainment all year were already sick of their boring siblings and distracted parents.
But we fixed it. With a bit of magic, we turned it around.
An hour later everyone was skipping home, hand in hand chattering and laughing and enjoying our family.  Home to a yummy dinner and hours of play in the fading light.
In the end all it took was a little bit of drama.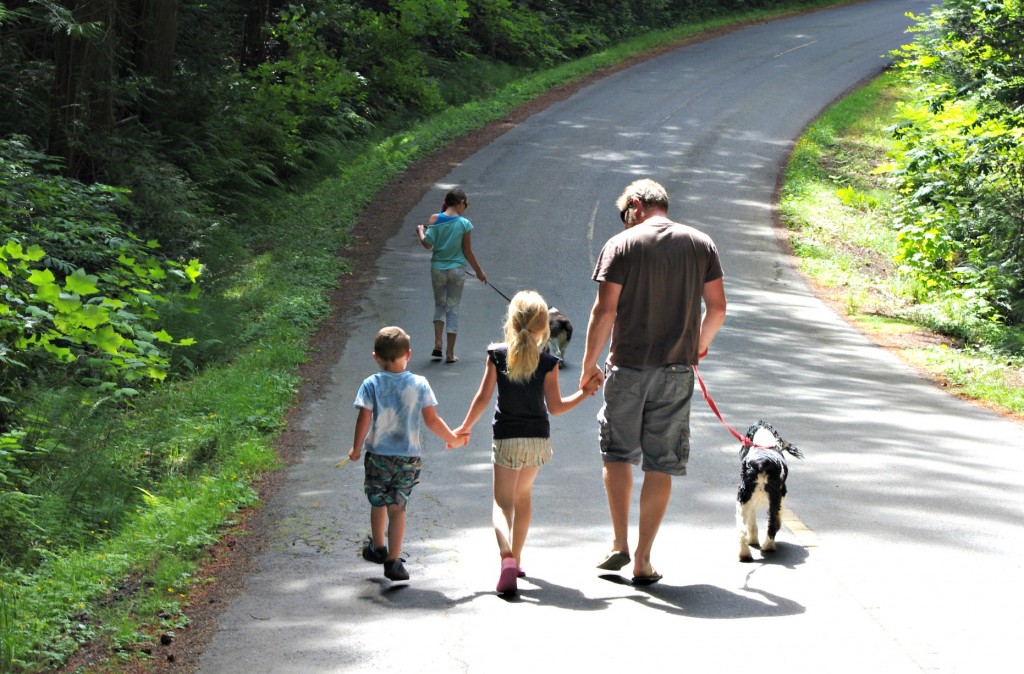 Our two dogs splashing in the waves and we were all sitting moodily on the rocks.  Our female pup went blind about two years ago from retinal eye disease, and while she still manages pretty well, she can get "lost" even in close proximity.
Having her swim on the channel by our house is usually fine, and we keep her close to shore.
But this time, she went out a little too far.
Too far to hear us call her, or to be drawn back by the rocks we were tossing to lead her to shore.
20 minutes passed and I suggested to dad that he jump in and get her.
Jump in. Into the Trincomali Channel. A rush of ocean water between our Island and our neighbouring one.  Water from active pass channels through which keeps is cold.
VERY COLD.
Dad wasn't going in.  I could tell just by looking at him.  So, I did what every fur mom would do.
I stripped down to my unders and jumped into that bloody cold water to rescue a silly blind spaniel.
75 meters out and back again and the water so cold my throat was closing up.  Kids cheering from the rocks, Dad suggesting my bra and underwear were perhaps slowing me down. (and according to him, that is what EVERY man would suggest)
Dragging the dog back with me, tossing her up on shore and being greeted by 4 warm dry bodies chatting that I was their hero.
Wait, 3 dry bodies.
Dad was still trying to suggest I take my bra and underwear off since they were "so wet"
Clothes back on, and home we went, full of exhilaration and adventure.  A family unit once again.
Little blind dog was warmed up with blankets, and I was provided a freshly squeeze G&T and allowed to "recover" on the chaise lounge in the sun.
Life was back to normal, and all because of a little blind dog, and a mom willing to battle hyperthermia and a swim in her underwear to save her.
Family is about weathering the ups and downs, and working together to find a common goal.  And through it all, someone needs to put themselves out there to start an adventure and pull the family in.
Next weekend I vote for the hubby to do it though!