The turkey is currently defrosting and I am already planning ahead! Check out this easy option for leftover turkey!
Using a flour tortilla, dice up some of the leftover turkey meat. Cover half the tortilla with cheese, meat and veggies (we used sautéed mushrooms)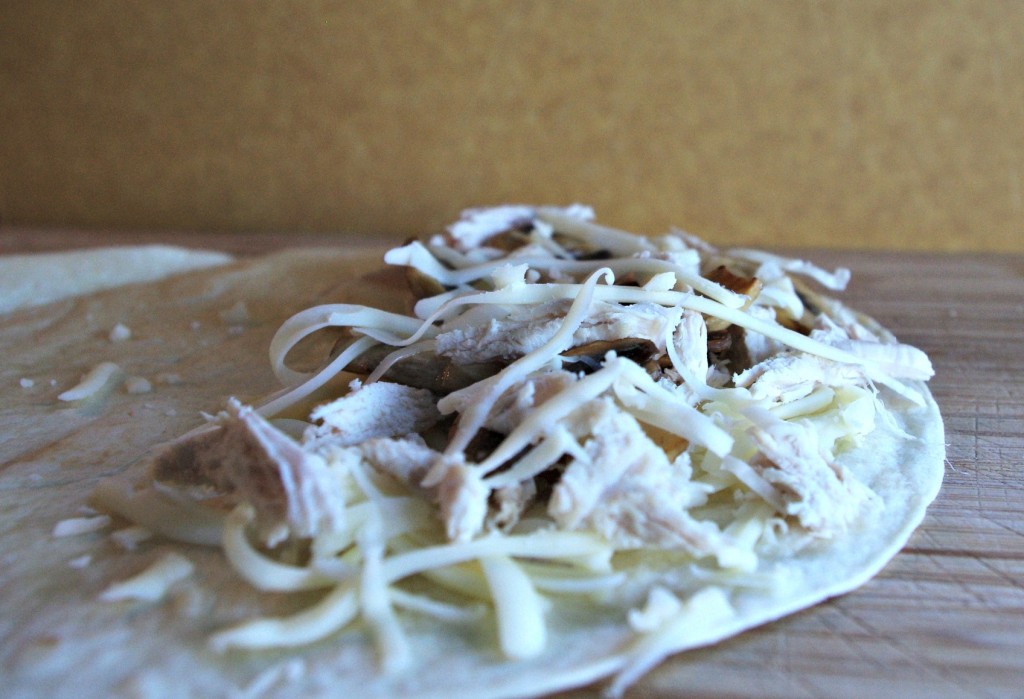 Fold the tortilla half over the topping and grill it either in a frying pan or a double sided grill.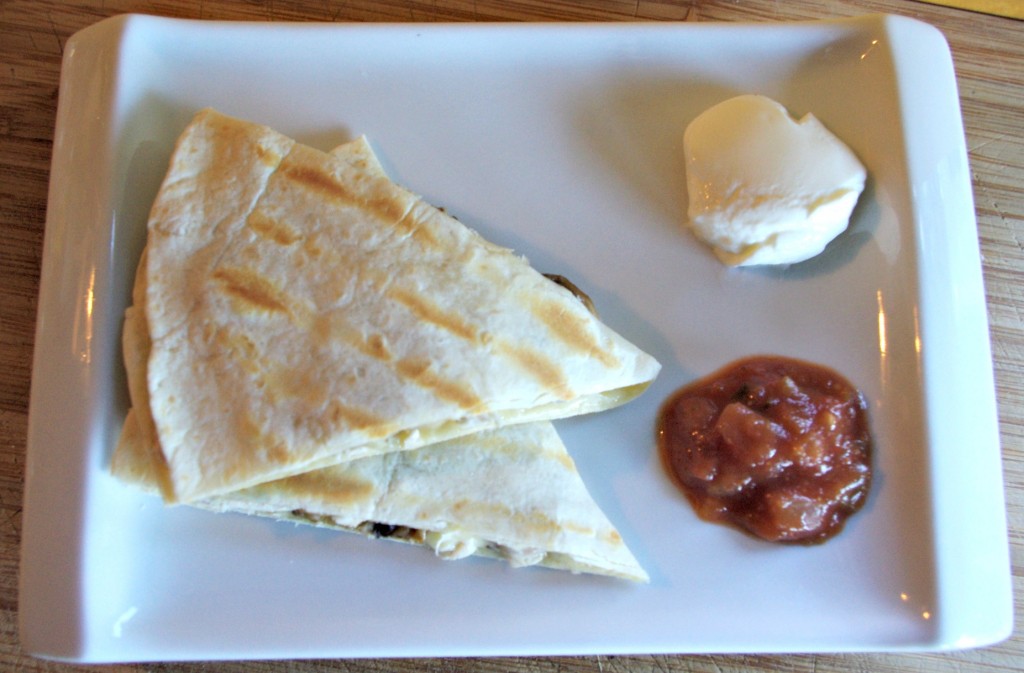 Serve alongside sour cream and salsa for an easy lunch, or dinner (and a fab way to use the leftover turkey)