So you did it!  You finished all your shopping, got amazing finds for everyone on your list.  Feels good, doesn't it? But what about the STOCKINGS??? AGHH!! You forgot too, didn't you?  It happens to me every year, so you'd think I would be more prepared and remember the stocking stuffers. But every year I find myself tossing lame items into a basket at the drugstore, anything to fill out those stockings. Not this year though! Finally, I have learned to plan for stockings too and have an actual LIST for each person. We keep our stockings to a budget, no more than $50 per stocking and it has to be stuffed.  This is no small task, as even the smallest items often carry a big price tag. Here are a few ideas that will help you fill out those empty stockings without draining your bank account.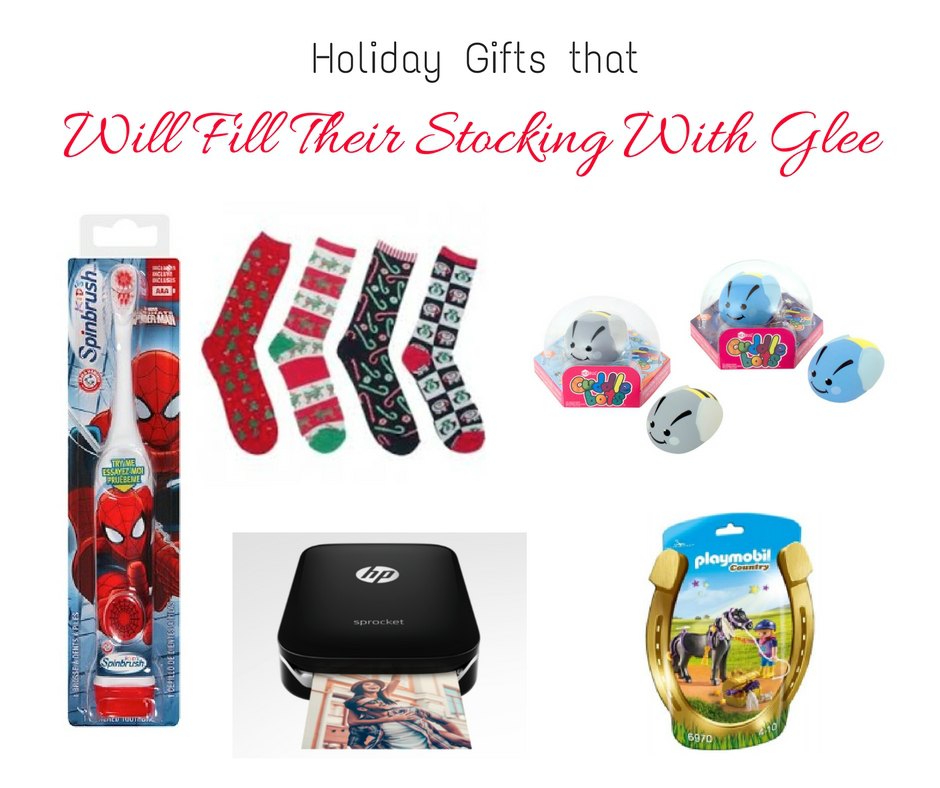 Texting Gloves
Often found at your local dollar store these gloves allow you to text and operate a touch screen without your fingers freezing.  Great for all ages.
Christmas Socks
A fun and funky pair of socks is always fun for all ages, and inexpensive too.
Spinbrush
I know, who wants a toothbrush? But really, these spinbrushes come in fun colours and with all the treats and sweets you'll be glad everyone has a new toothbrush to break out.
HexBugs
This year one of our favourite brands, HexBugs, has something for everyone on your list.  From their new line of Toddler HexBugs (the Cuddlebots OMG) and the HEXBUG® nano® Junior™, children as young as 18months can now enjoy the bugs, just like their older siblings!
Playmobil
Always a win in our house, and this year they have some sweet playmobil pony and trainer sets, and NHL packs for tastes that range!
One of the HOT gifts of the year, especially if you have a teen in the house! Remember when polaroid cameras were all the range for teen s (last year) well this year HP has taken it one step further and made EVERY SMART PHONE a "polaroid" HP recently launched their newest, incredibly fun 2×3" smartphone printer. Main functions of the Sprocket portable photo printer: 2×3 photo printing on sticky-backed paper, mobile printing – take it anywhere, social media printing – print photos from your social media profiles, Bluetooth smartphone connectivity, and more.
The biggest thing to remember when filling a stocking is to think "What would Santa Do" 
Check out our other Holiday 2016 Gift Guides here:
Holiday Gifts for Really Smart Kids
Gifts For Canadians (or those who really want to feel Canadian)  (*With Special Discount code offer)
Holiday Gifts You Will Want To Steal from Your Kids  (WITH GIVEAWAY)
Holiday Gifts that will keep little boys busy for HOURS! (With GIVEAWAY)
Holiday Gifts that will Make your teen HUG you!