I am all about the sunday dinners, and the weekday leftovers. With Hallowe'en just around the corner we are starting to get a little more creative with our leftover of the week.
After a whopping (and delicious) late Thanksgiving Turkey, we have been filling sandwiches with Turkey all week. We love all the great ideas for using up Leftovers that Butterball shares (especially the Turkey Nacho's and Turkey Teriyaki Stir Fry)
To keep the kids excited, and bring a little spookieness to the dinner table, I whipped up these little fellas with our leftovers from the sunday dinner.
I filled the ramikens with leftover turkey chunks, broccoli, and parsnips.  Our kids are carrot fans, hence the lack of orange.
Topped it all off with a heaping spoonful of turkey gravy.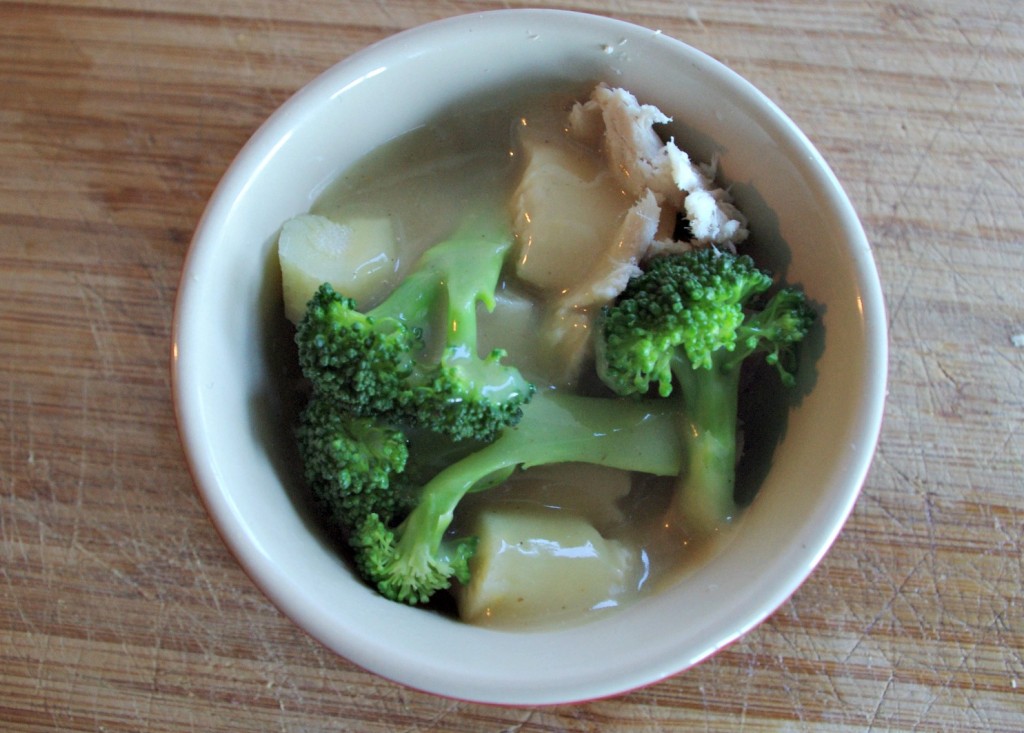 And then I got all creative.
I grabbed a piping bag from the baking drawer, cut the tip to be "way" wider than normal and filled it full of creamy mashed potatoes.
Pipped it around the base and mounded it up to a peak.
Well, kind of a peak. It was a round hole! Pop two peppercorns in for his eyes and BOO!
We ended up with these cute little Ghostly Turkey Potato Pies that are fully cooked and easily popped in the oven to warm up for dinner.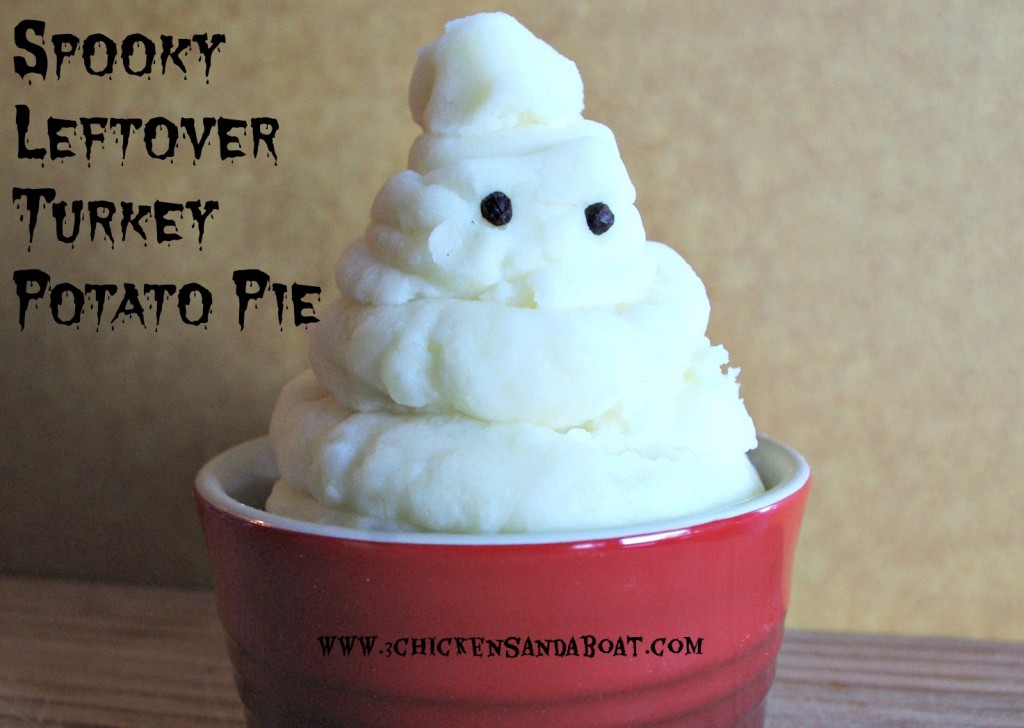 Filled with creamy gravy and veggies, whether it is a weekday meal or a sustenance for a night of trick-or-treating, these ghosties are sure to fill up your scarecrows, witches and vampires.
(and don't tell anyone, but I even upped the ramiken size and made "grown up" ones for me and hubby- we need fun food too)
Use your leftovers and get creative, or go for fresh ingredients and check out Butterballs recipe for Hearty Turkey Pie to fill your pots, either way the kids will be excited!
Bake at 350 until warmed through.
"This post is sponsored by Butterball Canada. In exchange this review, I have received special perks in the form of products and monetary compensation. All opinions on this blog are my own."